As a kid, I used to go on road trips with my grandparents. My grandpa had a green 1994 Ford Explorer. It was rusty from the salt water and sand that it picked up driving to and from Coronado beach. He'd put down the back seats and set up sleeping bags for me and my brothers to hang out on while we drove to the beach. There was another, longer road trip I took with my cousins. We drove all the way down the west coast, starting in Seattle and ending in San Diego. We stayed in a little trailer, that we'd park every night at camp grounds sprinkled along the coast. Since I was just a kid, I don't remember many specifics of the trip – except that it was fun.
If you're a grandparent considering a road trip with your grandkids – do it! Yes, traveling with kids can be stressful. But don't worry, the below tips can help you best prep for your trip!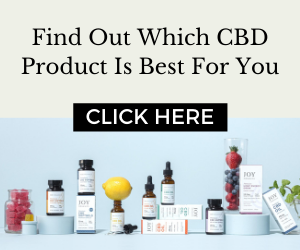 Tip 1: Get some card games
There's really nothing like some good old-fashioned card games. Playing Go Fish or learning some card tricks can keep kids occupied for hours. You can grab a classic deck of cards, or get ones designed for specific games. It's great to have a deck of cards on hand, in case your grandkids' electronics lose power. Or worse – there's no WiFi!
Tip 2: Play observation games
I Spy and, what we would call the "license plate game", can keep the whole family entertained for a good chunk of your trip. Like I Spy, you try to find the license plates for all of the states or provinces and territories, depending on where you're driving. The person who finds a new plate says it out loud. The rest of the passengers look for it outside of their windows. If the passengers can't find it in time, it doesn't count towards your list (to keep people from cheating!).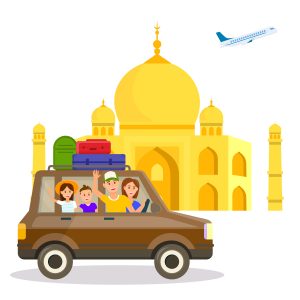 Tip 3: Bring surprise treat bags
If you have a fussy grandkid or another complaining of boredom, having surprise treat bags stashed at your disposal can help remediate the crankiness. These bags don't have to be fancy or expensive. Try going to your local dollar store and stocking up on little trinkets like candy and temporary tattoos. Or, you can put together bags that reflect where you're traveling too. Going to the beach? Throw in a pair of goggles and a beach-themed coloring book. Are you going camping? Grab some glowsticks and a water bottle with stickers for them to decorate.
Tip 4:  Pick out pitstops
Depending on when you travel, there may be seasonal spots that you can check out with your grandkids! Will you drive right past a pumpkin patch? Or, is there a sprinkler park you all can cool off in for a minute? Long road trips can cause a little cabin fever, so breaking up your trips with fun, quick outings will help everyone relax and build even more memories!
If you plan to take a pitstop that will require a lot of physical activity that may put you at risk for a fall or accident – like hiking – make sure your Medicare plan covers you in that area. Not all plans have the same service areas, so double check to make sure you're set should any accidents happen! 
Tip 5: Download maps, podcasts and books on tape before you leave
After getting some energy out during a pitstop, you can wind down by listening to a funny podcast or an adventurous story from a book on tape. Not all podcasts are kid friendly, so just be aware of that when choosing which ones to download. Most have reviews, so you can check those out or listen to an episode beforehand. You should download these before you leave, in case you don't have data or signal when driving.
Make sure to also either download the driving directions or buy a physical map for your journey. I was driving through some Midwest cornfields at midnight one time when my data shut off and left me stranded. I could hear my mom in my head saying, "You need to learn how to read a map!" Luckily, with the help of a few locals, I was able to get back to the highway. But, take it from me, you don't want to get lost without 4G or a map! Especially when you have a car full of tired grandkids. 
Conclusion
If you're considering a road trip with your grandchildren, you should do it! Kids can be tricky to travel with, and they'll probably have a meltdown or two. But it's nothing you can't handle, and the memories will be worth it. Do you have tips for traveling with your grandkids? Let us know in the comments!