Last night I had a nightmare. No not about monsters or a werewolf that looked remarkably like Michael Landon. It wasn't even about my last blind date, strange as that may seem. It was about Google.
And what's so scary about Google you ask.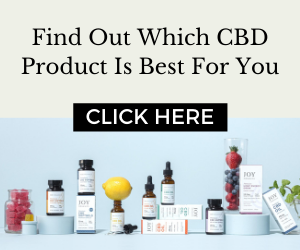 It's watching us. It's Big Brother come to life. It's George Orwell's worst nightmare and now it's ours.
In my dream I was hiding inside my house while a little Google robot that was mainly eyes was floating outside my windows peering inside. I was crawling on the floor to escape detection but it hovered outside my windows and every time I looked up it was there. I would scream and duck and it continued to float like a headless object outside watching me like a secret service agent watches the crowds.
Grow up you say. It was only a silly dream. But was it really?
In case you're wondering what brought on this sudden burst of irrational Googlenoia, it started with Siri.
Oh sure innocent enough except that my Siri, which is only supposed to talk when spoken to…I have an older Iphone…has begun taking it upon herself to start a conversation for no apparent reason or prompting on my part. Yet when I ask her a question directly she acts as though I'm speaking a language she's never even heard of?
"Siri how do I get to 335 Maple Drive?"
"Here are the directions for 772 Elm Street."
I first noticed her new chatty habit when I was baking one day and pulled a cake out of the oven. "Perfect," I said to no one in particular.
From the living room I heard a voice say, "thank you for saying that, but I'm not perfect."
Not only does she speak to me she contradicts me! Is she so neurotic she can't take a compliment?
"No, I'm not perfect!!"
What's next, a tirade against her motherboard for her dysfunctional childhood?
Siri's problems aside I thought it a fluke of nature and found it rather funny. So much so I related the incident to my daughter at her home a few weeks later.
Siri was charging on the kitchen counter and I was telling my daughter about the incident while she looked at me like a child who is thinking she should start looking for a good nursing home for her mother when suddenly Siri decided to join the conversation.
My daughter looked over and said. Oh my gosh, that is so annoying.
Well yes, but at least Siri's response will keep me on the streets and out of a nursing home a little longer.
"See," I said. "It's true she talks to me all the time now."
My daughter just shook her head in that only-to-my-mother-does-this-happen way she has and I just went back to playing with my grandsons.
Who Siri went on to talk to next I have no idea, nor do I care.
Now it has become a regular thing. When the TV is on Siri will comment on something spoken.
I just agree and move on.
Shortly thereafter my daughter bought one of those Google robots for the home and that lasted less than a week before it went bye bye.
Annoying? Yes, but then why scary?
Because they are listening all the time!
The FBI recommends you put tape over your computer camera screen opening because someone could be watching you.
Well that's their bad luck because when I'm on the computer I'm usually in my robe and glasses and looking like the wrath of God.
If they are expecting to see Cindy Crawford good luck Mr. Snoopy, not here, not today.
Today's generation is acclimated to a lack of privacy. They grow up with Iphones, computers and robots in their homes.
I wasn't. My robot model was Hal in 2001 and that's not a good thing.
And although the Jetsons painted a rosy future of a robot named Rosy to clean up after us, the world never delivered.
Oh sure Isaac Asimov would have us believe that the three laws of robots precluded them from harming man, but hello! STUFF HAPPENS.
The feeling someone is listening to what I say, hovering above me—welcome to the world of drones on top of everything else literally—and watching what I do, to me is offensive and frightening.
Now I have to worry that drones will be falling from the sky unto my head. Where's Chicken Little when you need him?
Of course it's not that I'm plotting to rob the Tower of London or sneak into the subway, it's that it makes me feel violated and uncomfortable. It's just plain creepy.
I can't change overnight just because the new world is so accepting of Big Brother's presence.
From what I can remember he wasn't a good thing, right?
So, why is it now so okay to spy on people and collect all my information, personal and otherwise and make it public?
It isn't, and that's the point.
Perhaps we are too accepting now. We should rail against this new world where our lives are open for business 24/7 and there is no respect for our private space.
I fear it's too late now. My computer just winked at me and Siri stuck out her tongue. I suppose I'll have to accept that next an army of robots will descend upon us, capture us all and make us their slaves.
I think they already have and no one knows yet.
Well I don't care, I'm not putting on lipstick to sit on my computer so take your chances.
Okay so I ain't afraid of no ghosts, but robots well that's a whole other thing.
Mexi-Corn Chowder
2 cups of chicken bullion
2 cups cream
2 ears of corn roasted
½ cup red peppers
½ cup yellow peppers
½ cup red peppers
¼ cup green chilies
1 small onion chopped
¼ cup chopped jalapeno peppers without the seeds
1 tablespoon butter
1 teaspoon cilantro
1 teaspoon salt
1 teaspoon hot pepper flakes if you desire more heat.
Rub about two large ears of corn with butter and a sprinkle of salt. Remove kernels from the cob and set aside.
Sauté onion in butter and when translucent add chopped peppers, chilies, corn and seasonings. When softened add soup and sauté for another ten minutes. Using a hand blender blend together about half the soup. This will thicken it and when done add cream. Stir and simmer for another five minutes on low heat.
Serve with shredded cheese or popcorn on top.