I was finally given permission today to speak the words "I'm going to be a Grandma" publicly. I wrote emails to some of my friends and a few I spoke to on the phone.
So how did it feel to actually be able to tell the world I am going to be a grandma? Pretty damn terrific, and yet still a bit surreal. After all, it hasn't really sunk in fully because there are still seven months to go until zero hour.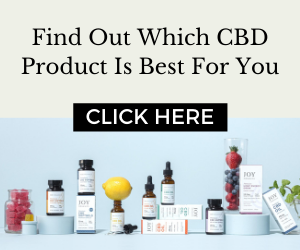 It's great to be able to say things like, "when the baby comes," and "my first grandchild" and "how far in advance does Yale accept early applications?"
I have begun a list of restaurants where my grandchild and I can dine for lunch. I shall parade him/her down the main thoroughfares endlessly until everyone I know and don't know has cast eyes upon the miracle child. Do you think I'm going overboard here? Nah!
Ten Weeks: 
It seems we have a new wrinkle in time as the little mother takes action on a special project of her own. Nausea aside, her survival mode has kicked in full force and the first order of business seems to be getting Grandma out of her hair. To this end she has been eagerly perusing JDate and interviewing potential candidates.
Excuse me while I sing a chorus of "If Mama Were Married," from "Gypsy."
Of course after a short time on this mission from hell she realized it takes more than one person acting alone to find someone to contact. The final count 400 readings, two acceptable men to contact.
"Yes, Mother I understand now why you swore never to do this again."
Ah, I thought, it's good to be right occasionally.
So it seems she narrowed it down to two candidates. One hasn't been online for over a month and the other made quite an impression. My daughter and her newly appointed "committee to re elect her mother as a wife," were duly impressed with their choices and brought them forward for a vote.
I was instructed to send an email thus informing him the path had been cleared toward mutual contact and await an answer. The plans changed and she decided to take the initiative and write him. She told him she was acting for her mother and had selected him as a suitable and interesting candidate.
His response to my daughter was, "tell your mother to send me a picture of herself naked."
And now a new can of worms has been opened. Not wanting to appear pessimistic about men, I hesitate to reveal my true feelings on the subject of online dating.
I didn't tell her about the man who claimed to be 61 and was actually 93. Did he think I wouldn't notice the over thirty-year difference when we met? Exactly where on my profile did it say I was blind? I also omitted the two dates with felons I'd had and the one who had set up a fake charity website to extort money from women. Maybe he should've added a phone number and address to that website to make it more believable.
So many of the young and romantic fail to realize that many women of my age are single by choice.
Desiring to be neither a nurse or a purse, I opt to live my life filled with family, friends, fun, work, Maj Jong, travel and above all, freedom. At my tender age I have happily discovered that none of these requires a male companion to achieve. Occasional dating is an acceptable alternative to a lifetime commitment.
After spending countless hours on the Internet dating circuit, I became acutely aware I was sorely wasting valuable time I could never retrieve searching for "the one."
As great journalist Adela Rogers St. Johns, thrice married, once said and it may be true, "There is so little difference between husbands you may as well keep the first."
Yet, I remain a cockeyed optimist and I am certain that should that special someone exist in this realm, there is no doubt we shall meet as I attend of the school of predetermination.
After another candidate went south, I was yet again faced with the dilemma of dashing my daughter's pregnant hopes of finding a husband for mother. Dare I tell her? After all she is pregnant and stress is the enemy now.
So once again she has contacted me about another gem from JDate. This exercise in futility is distracting me from focusing my energy on being "the grandma" I have already envisioned myself rocking and singing and these are hardly romantic thoughts for a potential dater. Still, I am somehow happy with this picture. It fits and is inherently soothing to mind and soul. Perhaps it's true after all that love and short skirts are for the young.
I only know that like so many other women of my generation, I am extremely content and have a full life. I choose to liken it to a chocolate cake without icing. A great chocolate cake has all the ingredients to make it yummy. If you add terrific icing it can only make it better. However if you add bad icing, you can ruin a perfectly good cake. I'm perfectly content with my bare cake. Besides in seven months, it will be filled with a new ingredient that will taste better than the finest Belgian chocolate panache. It is also at the forefront of my mind that anyone I bring into my life will be a part of "the grandchild's" as well. How could I ever determine if he is grandpa worthy?
Oh darn, she just sent me another prospect from JDate. "If Mama Were Married, we'd live in a house, as quiet as quiet can be…"
Brownies Napoleon
Super Easy and delicious Brownie dessert fancy enough for company
1 box of brownie mix using chewy recipe on box or your own recipe
1 package instant vanilla pudding
1 cup of frozen whipped topping or homemade whipped cream
Fresh strawberries
Chocolate Ganache
Bake brownies using chewy recipe in a jelly roll pan so they bake up thinner
Prepare vanilla pudding according to box directions and then add 1 cup of whipped topping to the finished pudding. Set aside
When cooled cut brownies into rectangles of like size and scoop out a small amount from each inside with a small melon baller to make an indentation for the pudding mixture.
Place pudding on the top of a brownie and cover with another brownie rectangle forming a sandwich.
Liberally drizzle Ganache over top of brownie to cover and add fresh strawberries or decorate as desired. You can also add thinly sliced strawberries on top of pudding before closing the sandwich and covering with the Ganache.
Chocolate Ganache
8 ounces of semi sweet chocolate
1 cup of heavy cream
1 tablespoon of unsalted butter let it sit before cooking until it reaches room temperature.
Place chocolate in a heatproof bowl and set aside
Simmer milk in a saucepan on medium heat and pour hot milk over chocolate.
Let sit until chocolate begins to melt and then stir. Add butter and continue stirring until all are smooth and incorporated.
These should be handled gently as not to break brownies. They taste and look great when they're done.