Yesterday I met an old friend for lunch. As happens in life Carole Montgomery's comedy career led her to different states to reside and as time passed and career and raising a family took her back to New York, our daily lives encroached upon our friendship. We stayed in touch through social media and occasional phone calls, but life and time can separate even those with whom one shares a true affinity for fun and a cache of happy memories.
Carole and I became friends during my time as a stand-up comic. Since we both worked in Las Vegas a great deal, she was the opening comic for a show called Crazy Girls at the Riviera and I was a regular at the Improv located in the hotel, we saw each other a lot. We also had much in common sort of, I couldn't gamble and she knew all about it, so she taught me. She was from New York and incredibly street smart and I was a protected Jewish princess from Detroit. She was calm and cool in a time of chaos, while I was an hysterical crazy person.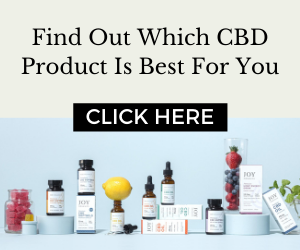 Okay, so you're wondering why we were friends, it was just a no brainer. We liked each other and enjoyed one another's sense of humor. I thought Carole was hysterical. I laughed out loud at her jokes and respected her guts and fearlessness. She was my female Lenny Bruce. She worked blue and I came off like a Jewish mother. I guess it was the difference in our styles that made it so easy to appreciate each other. Whatever it was we remained in touch and yesterday we met for lunch.
Carole is out in Los Angeles for work and to promote her new Showtime Special More Funny Women of a Certain Age premiering Saturday, March 14th.
It had been as though no time had passed, as is so often the case when old friends meet. Like hearing a favorite old song on the radio that conjures up a treasured memory.
We ordered and then caught up. Being as we only had a lunch time we prioritized and shared the highest items on our friends-need-to-know-priority list, family, work, future, new goals and projects and tomatoes or tater tots with our omelets. We compromised and shared both.
After saying goodbye I spent a good part of the day recalling life events we'd shared, show business insanity, our kid's successes and the birth of her son, now of course grown and a force of his own. It seems our children inherited both our determination and senses of humor.
Of course as one ages it becomes apparent that people move in and out of our lives for reasons unknown. Yet, it's also true that as people move away from us new ones come in.
I must ask why this is so. Why can't we have everyone in our lives all the time?
Good question, but no answer.
Perhaps there is no room. Can't say I agree with that one because our hearts are big enough to embrace the entire world. Even though people may physically leave our lives, they don't leave our hearts.
I realized that fact yesterday over lunch with Carole. Although we'd been apart I still felt that sense of friendship. I wanted her to succeed and help her, although she is doing just great without any help from me.
Whether or not old friends are near or far away we never seem to stop wanting the best for them.
How many times have you heard something regarding a childhood friend and been moved by either joy or sadness at the news?
Friendship is a bond that connects us to one another, but can distance break that bond? Or does it simply stretch like elastic until it can be lax again?
In my experience the evidence is clear. Although we may find ourselves separated from old friends, once the connection is reset the bond is strong.
I'm certain there were times in your life you've thought of someone and suddenly wanted to hear their voice. Perhaps an old song, place you visit or picture someone shares on social media conjures up a memory.
It may be over Facebook or other social media, maybe an old-school phone call works best, but whatever the means the outcome is the same. As a result of the outreach we are filled with happy memories and good feelings about wonderful times shared.
I think old friends are a kind of medicine we can easily afford and with no scary side effects.
On a blue day instead of hitting the chocolate maybe a phone call to an old friend might do more to elevate your mood.
If you are remembering someone that has left your life simply pick up a phone and call to say hello or drop a message on Facebook or Instagram. Rekindle a happy time and share joyful thoughts. They may have been thinking of you, too.
Just because life has taken you to new places and experiences doesn't mean we have to lose the older, good parts of ourselves forever.
Many times there are reasons we must part, but perhaps there are also good reasons to reconnect.
So make two people happy today and reach out to an old friend. It's a great way to brighten two lives.