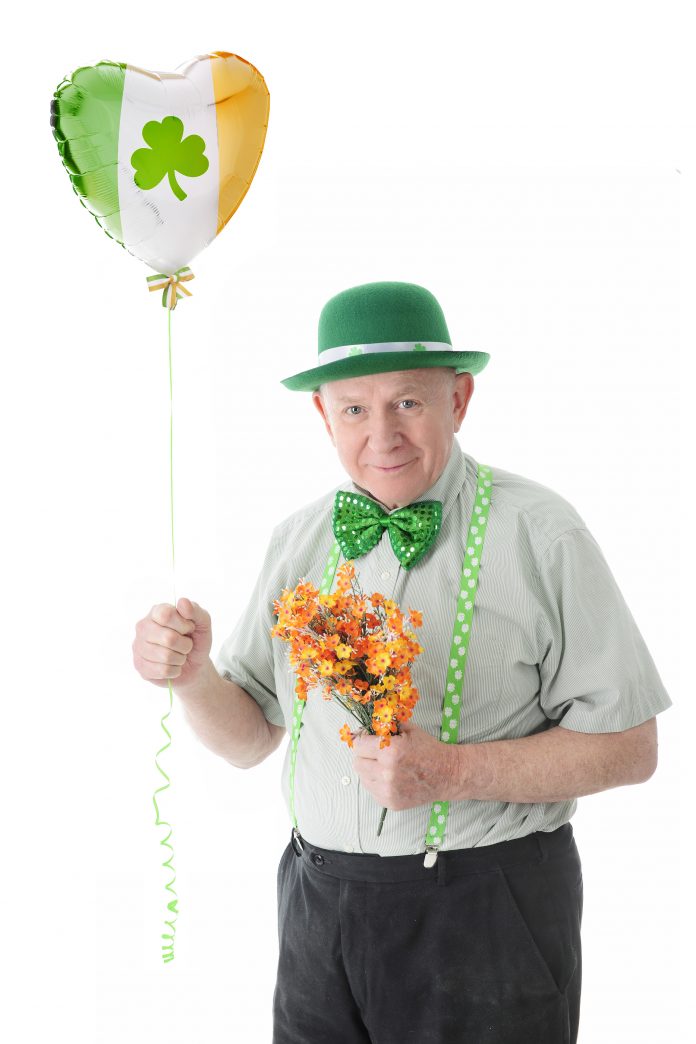 St. Patrick's Day celebrations are not just for the Irish or for the young. Traditional activities for St. Patrick's Day tend to involve lots of bar hopping. Seniors can continue to celebrate in their own way by having St. Patrick's Day themed virtual parties and activities.
What are some good ways for seniors to celebrate St. Patrick's Day?
Many communities will host St. Patrick's Day parades or virtual celebrations. This is a fun way to get outdoors for some fresh air, or socialize on-line as well as celebrate with friends and family on this fun and festive day.
 Gather your senior friends around you, or hope on the computer, especially those of Irish descent and compare your Irish histories.
Break out the Irish recipes for the day: Irish stew, corned beef and cabbage, colcannon, soda bread. Dessert could be mint ice cream.
Do you know any Irish songs? Many of them are well known. Try Irish karaoke for a day.
Wearing green is a tradition on St. Patrick's Day. See who can come up with the most unusual green outfit.
Try Irish trivia. There are many famous Irish singers, authors, poets, etc.
For those who love crafts, decorate with shamrocks and leprechauns.
Host a treasure hunt for young and old alike. Treasures could be candy coins and other treats.
End the day with some green tea and maybe some poetry by W.B Yeats. If you have younger relatives celebrating with you, find an Irish children's movie to watch together.
St. Patrick's Day is a fun holiday for young and old alike. Seniors can celebrate it with other seniors and with their families in a variety of ways that will make it a holiday to remember.