The so-called "nuclear" family just isn't what it used to be and these days, with blended families and folks often starting their families a little later in life, our core audience of Amintro readers (at 50+) might still find themselves in any stage of the parenting journey. Or, perhaps you may even be an active grandparent helping to shepherd the grandkids to and from school, sports and activities. But for those amongst us who are "empty-nesters" – this one's for you. If your nest is empty and you are feeling a bit verklempt about it all, today we're talking TRUTHS about empty-nest syndrome and TIPS for avoiding that "empty" feeling you might currently be experiencing.
Don't get us wrong. What's not to love about the freedom to eat whenever (and whatever) you please for dinner or even to dine out! No more whining about "weird" green vegetables or watching your teenage daughter cycle in and out of the "I'm a vegetarian / vegan / pescatarian / flexatarian" phase. With just yourself or maybe a significant other to worry about – eating probably just got a whole lot easier and frankly, probably a whole lot cheaper too. I don' know about your house but in mine, my teenage son could eat his own body weight in cereal alone and I had Costco delivery on speed dial! (They don't really deliver but I sure wish they did.) With that said, you might have less expense and fewer food choices to make but I guarantee your house also just got a whole lot quieter too, maybe even a little too quiet? Without the noise of video games, sleepover craziness or instruments being practiced at full decibel over, and over, and over again – it could be your longed for peace and quiet have you longing for noise instead.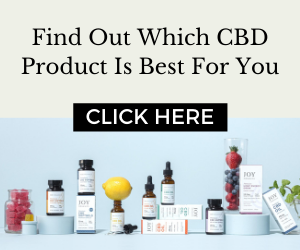 Left with only the company of our own thoughts, some empty-nesters find those first few months to be "challenging" while still others suffer from some form of depression. After all, you've just invested the better part of around twenty years nurturing, swaddling, protecting, feeding, washing, supporting, assisting with homework, attending school functions and sporting events, hand-holding through first days of school and heart-mending through first loves, nursing sore throats, sore tummies and sometimes things that are a whole lot worse. You've cooked and cleaned and done laundry, hosted birthday parties, driven to thousands of practices, appointments and school pick up and drop-offs and now? Now you're rambling about "without a care in the world" but those you care about most in the world are rambling about all by themselves. You have no idea if they're safe, warm, fed, clean, happy and …..safe. Making dinner reminds you that you forgot to teach your kids how to cook chicken so it's not pink on the inside or how not to mix red t-shirts with whites so their laundry isn't pink on the outside! Is it too late? Text them – they're awake, trust me – it's never too late.
Feeling lonely at first is one of the hard TRUTHS about having an empty nest and so is the feeling of guilt associated with what you did (or didn't) do as your kids were growing up. The other TRUTH, however, is that these feelings are natural and normal so it's ok to embrace them for a little while and acknowledge that you're feeling sad. Social psychologist Carin Rubenstein says there are "three distinct stages to empty-nest syndrome: grief, relief, then joy." (1) Others talk also about depression, feeling rejection or overwhelming feelings of anxiety and fear for your child's wellbeing and safety. I won't lie personally I'm still at grief.  Thrilled that my kid was accepted to post-secondary studies, relief that they are mature and ready to leave the nest but feeling a whole lot of sad and empty. It's a hollow feeling of "what now" mixed with a bit of an identity crisis about who I am – now that I'm not the soccer mom / PTA mom / the chief chauffeur or the head cook.
How do you move through this grief and get to those feelings of joy? Thankfully, there is no shortage of suggestions on how to move on. Here are just a few TIPS for enjoying – not wallowing in – empty-nest syndrome:
Make new friends!

C'mon – We had to say that, we're Amintro after all – the free, friend making app for those 55+!

Travel

If budget permits, now is the time to take off. Travel is typically cheaper during the school year and tourist hot spots are a little less busy too. There's only one or two of you in terms of expenses so travel is also a whole lot more affordable.
Pick Up a New Hobby

Did you love painting when you were younger but never found the time during the busy years? Now is the time to invest in yourself. Whether you are rekindling an old favorite past time or you're eager to learn something new, embrace this opportunity to engage in a hobby that is strictly "all about you."

Take care of You

Fitness is always important and maybe you've been doing a pretty good job throughout your life but if you haven't been – now is the perfect time to pick up a new sport or activity. Take the time to find something you really love and you'll be more apt to stick with it. Many local community centers offer programs specific for adults or seniors – things like dedicated swim lanes and specific times that won't see you surrounded by little ones but rather – enjoying the company of like-minded fellow seniors.

Volunteer

If your schedule permits, even if it's after work or on the weekends, consider donating some of your valuable time and skill sets to an organization that matters to you on a personal level. Chances are you've a ton of expertise to share and now you have a bit of time to share it!

Do Nothing!

You've earned it! Take a few weeks off – heck maybe even a year. Have lunch with friends, dine out with your significant other, re-decorate the bedroom of the child who "abandoned" you! Sleep in on the weekends and maybe see a movie that doesn't have a cartoon character as the leading man, Woody from Toy Story is cute and all but it's time for something a little more mature! Of course you probably still have to work – after all someone has to pay for that post-secondary education – but you get the idea….do stuff that's all about YOU!

Go Back to School Yourself!

Perhaps you never had the opportunity, or budget, to attend class or maybe you started post-secondary education but were unable to finish due to circumstances. Maybe you've just always had a lifelong love of learning. Whatever the reason, now might be the perfect time to indulge yourself. Why have only one person going to school? Go back to school yourself and study whatever your heart desires. (However, we might just recommend NOT attending the same school as your child…kind of defeats the empty-nest thing and they might just think your stalking them!)
If you're nest is empty there's no reason to wallow in that "empty" feeling for long. Embrace this time of change and opportunity in your life as a time to really focus on what matters most to you. Know that, according to author of "Emptying the Nest" Brad Sachs, "this is actually how successful parenting is defined – by children's ability to become autonomous and self-reliant, and to separate." (2) If your kid has "flown the coop" and the nest is empty – YOU DID A GOOD JOB! So congratulations – off you go and celebrate. I'll join you soon; right after I rescue myself from this small puddle of tears I'm currently treading water in.
Sources:
(2) https://www.washingtonpost.com/national/health-science/the-ups-and-downs-of-being-an-empty-nester/2012/06/04/gJQA3Kr9DV_story.html
(1) Carin Rubenstein, Author: "Beyond the Mommy Years: How to Live Happily Ever After."