As we age, it's all about keeping ourselves engaged and social. Seniors can get the best of both worlds by visiting Sonoma County Wine Country for delectable drinks and healthy socialization.
Moreover, this picturesque location is ideal for breaking out of a routine and discovering something new. Here are some of the highlights of a Sonoma County trip to help make a first-timer's journey there more enjoyable and relaxing.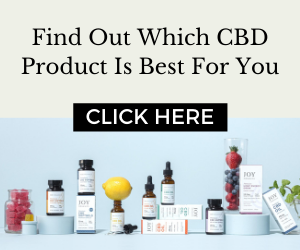 Visit One of the Best Small Towns in the U.S.
According to Smithsonian Magazine, Healdsburg in Sonoma Wine Country is the number-two best small town to visit in the United States. It sits in northern Sonoma County and offers charming town plazas, quaint shops, and plenty of great-tasting vintage wines.
The culinary experience here has something for everyone and there are galleries and museums for those looking for some history. Tasting rooms abound too but be sure to spend some time outdoors in one of the lovely small-town parks.
Get a Dash of Hollywood Glam
No, this isn't a makeover or a shopping trip but instead a journey to writer-director Frank Coppola's Geyserville estate. The residence was a getaway spot for Coppola and was built in a European chateau style.
It's also part museum, housing loads of Hollywood film memorabilia. Enjoy the accompanying winery and the beautiful mountain views as you take your time soaking it all in.
Check Out the Famous Alexander Valley Wine Region
Nestled in Sonoma County is this gorgeous locale named after entrepreneur Cyrus Alexander. This place became famous for its vineyards and is known by wine connoisseurs as one of the best places in the world to get Cabernet Sauvignon.
Varieties of Bordeaux and Merlot also abound here and have their own claim to fame. Be sure to visit the Jordan Vineyard and Winery for tours and excellent dining, where you'll experience exquisite food and wine pairings while getting a 360-degree view of the valley.
Explore the City of Sonoma
You will need to take a jaunt around the city of Sonoma, of course. This is where you can visit the oldest commercial winery in California, the Buena Vista Winery. It was founded in 1857 and includes wine cellar caves and historic charm.
There is also a Wine Tool Museum here, which displays handcrafted tools that are over 100 years old. These rare viticulture tools are displayed in a dramatic show of lights, movement, and sound and the objects are part of a larger collection in Burgundy, France.
Other sites to see in Sonoma include the Sonoma State Historic Park, Sonoma Square, and several luscious dining spots. While you're at it, a 20-minute ride from Sonoma to Petaluma will get you to the most famous wine accessory, storage & furniture dealer in the region, IWA Wine Accessories.
Get Some R&R
All that walking and exploring will be exciting yet tiring so treat yourself to lush accommodations in Sonoma Wine Country. Sonoma's Best Guest Cottages sit close to the Historic Sonoma Plaza and offer cozy one-bedroom guesthouses.
The Fairmont Sonoma Mission Inn & Spa is a luxurious resort offering golf, natural mineral hot springs, and Michelin-star dining. Finally, Madrona Manor Wine Country Inn & Restaurant overlooks Sonoma County's Dry Creek Valley and offers beautiful Victorian-style lodging.