Garret Mathews asked a number of prominent people to recall growing up and playing baseball.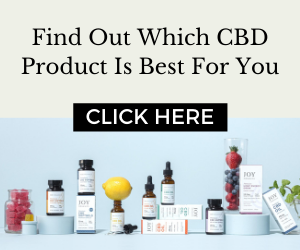 From the late Monty Hall, host of the long-running TV game show Let's Make A Deal: "Not being very tall or strong at the time, I developed into a line-drive hitter. The game for the championship drew a large crowd, including my dad, an avid sportsman but one who had never seen me play. I came up in the bottom of the seventh inning with the bases loaded. I drilled one to left center all the way to the wall. As I rounded second, the second baseman tripped me. I didn't try for third or home, but I was a hero. After the game my father said, 'If you could have avoided him, you would have had a triple.' He was never satisfied."
From Gil McDougald, an infielder for the New York Yankees in the 1950s: "There was no Little League when I was growing up in San Francisco. As a child, I remember playing in a small alleyway beside our house. It was a game called sockball. We stuffed old socks tightly into a stronger outside sock, and that was our baseball. We would set up ground rules establishing what was a single, double, and so on."
From Patrick Buchanan, a conservative columnist and 1996 presidential candidate: "I took the mound at 85 pounds against the league's leading hitter, Bill Russell. With the bases loaded, I struck him out on three pitches. For a minute or so, I stood on the mound, gazing at the outfield and savoring the moment. It did not last long. The next batter, Charlie May, had figured me out. My control was excellent, and everything I threw was up in the strike zone. May had noticed that his friend Russell had gone around swinging before the ball reached the plate. Digging in, Charlie May waited and drove the first pitch deep into the trees above our center fielder, Mike Loh, who waited beneath the branches as the bases emptied. The Lord giveth; the Lord taketh away."
From football great Mike Ditka: "My biggest thrill was the first time at bat in Little League. I hit a high inside pitch over the left field fence for a home run. I got a baseball signed by Pie Traynor, the great third baseman for the Pirates. I cherished that baseball for many years."
From Roger Craig, a former big league pitcher and manager: "They didn't have Little League when I was growing up. We used to go to the games at Bulls Stadium in Durham, North Carolina. We played all our high school and American Legion games there. When I was 10, we stood outside the ball park and waited for a foul ball. This was our ticket to the game. Being one of 10 kids, I couldn't afford admission. The saying in Little League of 'Batta, batta, batta' is similar to the slogan I used as manager of the Giants. As a kid, we all would holler as the pitcher would wind up, 'Come on, baby!' Then as he delivered the ball to the catcher, it became a quick version of 'Come on, baby' to 'Hmm, baby.' As a manager, I used this slang for a great play, or for a game-winning hit, to say hello or good-bye. Even when a good-looking girl walked into the park, that was a 'Hmm, baby.' ''
From Bud Greenspan, the late writer and producer: "When I was 10, we lived a few minutes from the Polo Grounds in New York City, so of course I was a New York Giants fan. Many of the Giants rented rooms for the season in the apartment building next to mine, so I often saw my heroes leaving for and coming home from the ballpark. I remember playing stickball one day when I saw my all-time favorite player, Mel Ott, getting out of a cab. Just then it was my turn to bat, and I hit the hardest ball I ever hit – a magnificent drive that was a certain home run. I started for first base, looked up and saw Ott going after my drive. He ran a couple of steps and leaped high to make a miraculous catch. My home run was lost forever. As he passed me on his way into the apartment building, he said, 'That was a home run in any park.' From then on, I was looked at differently by the rest of my teammates."
Editor's note — Garret Mathews is retired from writing the metro column for the Evansville, Ind., Courier. His legacy website — www.pluggerpublishing.com — contains links to his columns, the columns of others plus material on Appalachia and the civil rights movement. His blog about living with Asperger's can be accessed at medium.com/an-aspie-comes-out-of-the-closet. He can be reached at garretmath@gmail.com. This is an excerpt from the introduction of Mathews' book – "Baseball Days: Recollections of America's Favorite Pastime" — that was published in 1999 by Contemporary Books. It's out of print.