Haru Sato loved two things: His wife, Miko, and Hawaii.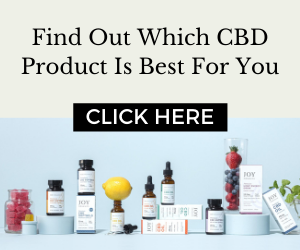 Haru was a devoted caregiver to his wife, Miko Sato. Miko had suffered a debilitating stroke that rendered her wheelchair-bound and unable to feed herself. Haru and Miko were from Japan, but lived in the San Jose, California area together where they'd planned to spend their twilight years. They did not have any family nearby but had many friends. They'd just bought a second home in Hawaii, where they would travel every year to soak in the warm sunshine and lounge near the ocean. Haru took care of Miko and her every need.
And then Haru had a massive stroke.
Upon witnessing her husband in distress, Miko propelled her wheelchair to a neighbor's house and they called 911. Haru was rushed to the hospital and placed in an assisted care facility during his recovery.
But who was going to take care of Miko?
That's when Dusty White, a licensed professional fiduciary in the San Jose area, first learned of Haru and Miko's difficult situation. As a member of the Professional Fiduciary Association of California (PFAC), Dusty was no stranger to challenging situations—she's seen it all. Her job was to properly manage the couple's finances, estate, and most importantly, their well-being.
"In their culture, the husband typically takes care of the finances," says White. "So Miko was very afraid when I met her." She says that Miko did not know the couple had enough money to hire caregivers for her and her husband, or to move her husband back home to be with her. In fact, Miko didn't know she even had enough money to buy food. "It took a long time to gain Miko's trust," says White. "Her husband had done everything for her—and she was only able to visit him every now and then, when the neighbors could take her to his facility."
Haru was not happy in the assisted living facility. He was used to quiet, could not speak or swallow, and couldn't even watch his Japanese TV channels. The doctors noted his decline and said he most likely had a year to live, at most, fearing another major stroke. While Dusty cared for Miko's needs, she knew Haru needed her help, too. He was lonely. "My belief is nobody should have to be in the hospital by themselves," she said.
As a professional fiduciary, Dusty was bound by certain laws and regulations that required she follow Haru and Miko's wishes to the last letter. In the state of California, professional fiduciaries are required to be licensed by the Professional Fiduciaries Bureau under the California Department of Consumer Affairs. Before she was a professional fiduciary, Dusty became a trainer of neurolinguistic programming. She also began helping elderly friends and acquaintances with daily life activities such as going to the doctor and buying groceries. Dusty gained a reputation for being reliable, kind, and passionate about helping those who could no longer help themselves. After someone informed her she was performing the role of a professional fiduciary, Dusty had her "lightbulb moment" and went through the training to become certified. The rest was history.
Dusty arranged for Haru to come home to be with Miko. She was able to find a team of Japanese-speaking caregivers for the couple, and they had side-by-side hospital beds. Haru was able be with Miko up until her last moments, holding her hand as she passed away. Dusty planned a traditional Buddhist memorial service for Miko, contacting a temple and arranging for the priest to come to Haru's home to perform the ceremony. "It was just beautiful," says Dusty.
After losing his partner, Haru was despondent. While Miko was unable to travel to Hawaii, Haru was now being called to the island—the only word he could speak understandably was "Hawaii." Dusty knew he needed something to work towards.
For his first trip to his Hawaiian home, Dusty made sure Haru's caregivers could come with him to ensure his care and safety. He spent six weeks enjoying the weather, the daily sunsets, and the excursions around the island. There was only one problem: his wheelchair could not access many of the sites he wanted to see, and many of his favorite places did not offer all-terrain wheelchairs. Dusty made mental notes to see what she could do about this for Haru's next trip.
After doing a little research, Dusty contacted an all-terrain wheelchair manufacturer and explained all the things Haru wanted to be able to do with it. They confirmed the good news and Haru had the wheelchair for his next trip on the island. He was able to glide over sand, see his favorite sites, and even get into the ocean to feel the water wash over him. Dusty says Haru loved nothing more than sitting on the lanai, overlooking the ocean and watching the sunsets. Having these journeys to look forward to keeps Haru on track with his diet, exercise, and it lifts his very soul.
Because of Dusty's commitment to helping people achieve their dreams while ensuring their health needs are all cared for, Dusty feels honored to be a part of Haru's journey. "Hawaii is where his heart…and love is."
Haru is already looking forward to his next trip.