When we decide to retire, we not only take on a new lifestyle, but a new income as well. Many retirees rely on pensions and savings to maintain their expenses, which means budgets might be tighter and spending less flexible. To help you make the most out of your new found freedom and fixed income, we've listed four common ways seniors can save during their retirement.
    Look into hidden bank fees
Even though you might have been using the same bank for, say, 20 years, it doesn't always mean you are getting the best deal. Often times, people do not consider bank fees as a monthly or even daily expense. However, they can add up. According to Statistics Canada, the average Canadian spends $216 a year on bank fees (2015). Take a look at what your current bank account fees are and don't be afraid to compare them to other bank accounts or even other banks. Some Canadian banks also provide senior bank accounts, with discounted fees and perks like unlimited transactions and free personal cheques, to people over the age of 60. Make sure to check with your bank to see if you are eligible for one of these accounts.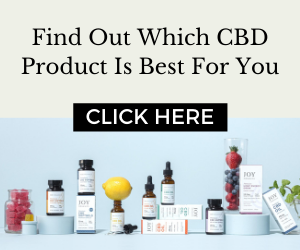 Another way you can save at your bank is by avoiding overdraft and Non-Sufficient Funds ("NSF") fees. Though they offer a sense of security and convenience, overdraft and NSF fees can add up quickly. Overdraft on average carries a 20% interest rate and NSF fees can easily reach $40 apiece. A little bit of upfront planning and making sure you have a good idea of how much is in your bank account at all times can help you save on monthly banking expenses.
    Take advantage of seniors' discounts
Many companies and organizations offer items and services at discounted prices to those over the age of 60 (and some offer discounts starting at age 55). Drugstores, movie theatres, travel services, transportation and telecommunications companies and restaurants often offer deals or discounts to seniors. Plan your shopping trips around the days that the stores offer these discounts and don't be afraid to ask if a store has one. Saving a small percentage or getting free admission can add more savings and fun to your retirement. Especially during busy shopping seasons like Christmas.
    Research all available tax credits
When you decide to retire there are tax credits available to you to help boost your income tax refund or reduce your tax bill. Common tax credits for those 65 years and older are the Age Amount and the Pension Income Amount.
The maximum amount you would receive from these credits varies based on federal and provincial tax rates. For example, if you live in Nova Scotia, will be 65 or older by the end of 2019 and your 2019 income will be less than $87,750, you may claim the 2019 Age Amount credit up to a maximum of $7,494, which would provide a tax reduction of up to $1,617.
The Pension Income Amount provides a tax credit you can claim when you start to use your workplace pension or withdraw RRIF amounts. For example if you are a Nova Scotia resident you may be able to claim up to $2,000, which would provide a tax reduction of up to $403.
You should review these and other potential income tax credits and savings opportunities such as  pension income splitting, disability credits, medical expenses, home improvement costs related to severe or prolonged mobility impairment and GST/HST tax credits with your tax accountant.
    Considered downsizing
While our homes have lots of memories and sentimental value, they may outgrow us as the number of people living with us changes over time, and if our own need for space changes as we age. If you are emotionally and financially prepared to downsize to a smaller home, condo or apartment, it might not only free up some of your time but it could add some more savings to your bank account. A smaller mortgage payment, lower electricity costs and less upkeep could help reduce your monthly expenses and help you pay down debt, or put savings away for later on for your retirement. If you have been in your home for a while, you might have built equity that you may be able to tap into to pay off other high interest debt.  Or, perhaps you could purchase a smaller home and reduce or eliminate your mortgage, thus saving on your monthly outflow of cash.
The information contained herein is intended for general informational purposes only and does not constitute as advice or opinions to be relied upon in relation to any particular circumstance. For more information about this topic, please contact a Grant Thornton Limited Debt Solution Professional. We are happy to help.