He cavorted on the stage, on television, in the movies and yes, on records. We laughed with him, and we cried with him. For 50 years he mugged and romped across our screens large and small, but now he too, like so many other giants of the twentieth century, is gone. Jerry Lewis, born Joseph Jerome Levitch was born on March 16, 1926, at Newark's Beth Israel Hospital in New Jersey, to Russian Jewish parents. His father, Daniel Levitch was   master of ceremonies and vaudeville entertainer who used the professional name Danny Lewis. His mother, Rachel "Rae" Levitch was a piano player for a radio station. Lewis started performing at age five and would often perform alongside his parents in the Catskill Mountain resorts of New York.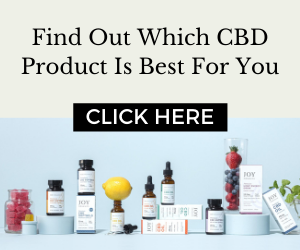 By 15, he had developed his "Record Act" in which he exaggeratedly mimed the lyrics to songs on a phonograph. He used the professional name Joey Lewis but soon changed it to Jerry Lewis to avoid confusion with comedian Joe E.Lewis and heavyweight boxing champion Joe Louis. He dropped out of Irvington High School in the tenth grade. Never a whiz in school he spent much of his time planning and playing pranks on his neighbors. During World War II, he was rejected for military service because of a heart murmur. By the end of 1946 after being hired as a comedian on the Jersey Shore for mob owned clubs he met a young singer also playing on the same bill named Dean Martin. They quickly formed a friendship and became closer as they began to blend their acts into each others to the delight of the customers.
Jerry Lewis, Master comedian
Martin would play straight man and sing while Jerry mugged his way across the stage trying to break up Martin during his songs. The performers were different from most other comedy acts of the time because they relied on their interaction instead of planned skits. They quickly rose to national prominence, first with their popular nightclub act, next as stars of their own program The Martin and Lewis radio Show on the NBC Red Network. The two men made many appearances on early live television, their first on the June 20, 1948, debut broadcast of Ed Sullivan's Toast of the Town on CBS. This was followed on October 3, 1948, by an appearance on the NBC series Welcome Aboard, then a stint as the first of a series of hosts on The Colgate Comedy Hour. In 1950. Just before appearing on The Colgate Comedy Hour, Lewis hired soon to be legendary comedy producer Norman Lear to become a regular writer for the Martin and Lewis bits.
The duo were hired to be the comedy and romantic sidekicks at Paramount Studios for two movies "My Friend Irma" in 1949, based on the popular radio series of the same name and its sequel "My Friend Irma Goes West" in 1950. The reaction was so great that in 1952 the boys were signed to a long term contract to star in their own motion pictures.
They made sixteen movies together all money makers. The partnership ended on July 24, 1956. Both Martin and Lewis went on to successful solo careers, and neither would comment on the split nor consider a reunion. They made occasional public appearances together until 1961, but were not seen together again until a surprise reunion on a Muscular Dystrophy Telethon in 1976, arranged by Frank Sinatra. The pair eventually reconciled in the late 1980s after the death of Martin's son, Dean Paul Martin, in 1987. The two men were seen together on stage for the last time when Martin was making what would be his final live performance at Bally's Hotel and Casino in Las Vegas in 1989. Lewis wheeled out a cake for Martin's 72nd birthday, sang "Happy Birthday" to him, and joked, "Why we broke up, I'll never know".
While Dean had many number one hit records, Jerry had only one. 1961's homage to the late Al Jolson with "Rock a bye your Baby" The album that this song came from, Jerry Lewis Just Sings, went to number 3 on the Billboard charts, staying near the top for four months and selling a million and a half copies. However Jerry did have another best selling album in 1955 consisting of songs portraying his dumb little nerd character. Songs written just for him like; "Sunday Driving: and "the Nag".
Lewis rose to stardom as a solo act in television and movies and Las Vegas. All this time he continued to work tirelessly for the Muscular Dystrophy Association having 50 years of successful telethons. In all he raised over $2.6 billion in donations for the cause.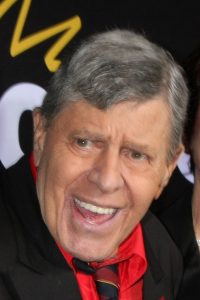 Lewis had a number of illnesses and addictions related both to aging and a back injury sustained in a comedic pratfall from a piano while performing at the Sands Hotel and Casino on the Las Vegas Strip on March 20, 1965. The accident almost left him paralyzed. In its aftermath, Lewis became addicted to the painkiller Percodan for thirteen years.
In a October of 2016 , Lewis acknowledged that he might not star in any more films, given his advanced age, while admitting, through tears, that he was afraid of dying, as it would leave his wife and daughter alone. In June 2017, Lewis was hospitalized at a Las Vegas hospital for a urinary tract infection.
Lewis died at his home in Las Vegas, Nevada, at 9:15 a.m. on August 20, 2017, at the age of 91. The cause was end-stage cardiac disease and peripheral artery disease.
No performer evoked laughter and tears at will as he did. He was a master mime, and had become an artful comedic director for stage and screen as he got older. He was also the father of rock n roll 60's sensation Gary Lewis. Altogether he had six sons and one daughter.
The world has lost the last comedian that could make us laugh at ourselves. Now Jerry has teamed up with Dean once again. There will never be another Jerry Lewis.