Loneliness and social isolation are an epidemic impacting many aging loved ones and their families. An estimated 17% of Americans over 65 suffer from social isolation, which could be due to their geographic location, poor health, or major life change such as loss and retirement. Social isolation and loneliness are linked to higher risks for high blood pressure, heart disease, obesity, a weakened immune system, anxiety, depression, cognitive decline, Alzheimer's disease, and even death.
Faced with the issue of increasing loneliness among a growing population of seniors, we set forward a commitment to improving the quality of life for older adults and founded Ageless Innovation, a global company devoted to re-imagining how we positively live and age together by unleashing the power of play.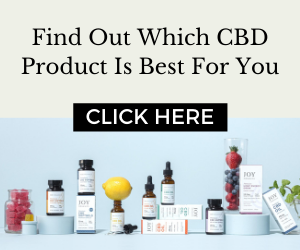 Our first products are inspired by the well-known impact of pets and countless benefits of pet ownership. While pets are known to improve the mood and well-being of their owners, the responsibilities and cost of owning a pet are often not an option for older adults, especially those affected by health issues.
Ageless Innovation created the Joy for All Companion Pet Pup and Cat recognizing that affordability was a critical factor to this population and we were committed to creating a product that is accessible to all. Built-in sensors allow the Joy for All Companion Pets to respond to touch and react to their environment. The Companion Pet Cat features VibraPurr technology, mimicking the feeling and sound of a realistic cat purr, and the Companion Pet Pup features BarkBack™ technology that responds to voices with playful puppy-like sounds.
Alacare Home & Health Hospice in Alabama recognized the value of pet assisted visits and therapies with home bound patients, but the liability risks prevented the inclusion of live pets into its programs. Alacare decided to test Joy for All Companion Pets with several of its patients and found "a significant reduction in agitation, social isolation, and expressions of sadness among the study participants. The quality of life was improved for both patients and their family members."
Numerous other independent studies show that the introduction of robotic companion pets is helping improve the quality of life for older adults suffering from depression, social isolation, and dementia and has equally positive impact on caregivers and family members. According to one study published by James Madison University, "The use of robotic companion cats enhances the well-being and quality of life of individuals with dementia…Robotic companion cats also reduce the burden placed on caregivers by providing a nonpharmacological intervention for agitation and loneliness."
More research is currently being conducted on the use of the Joy for All Companion Pets, but the positive initial results validate the power of play, the importance of fun, and creating meaningful connections for seniors and their family members living with social isolation, loneliness, and all forms of cognitive decline.