You've lived, learned, laughed, loved, and the best part about entering the senior stage of life is that you get to keep experiencing all this, (if not more)! Instead of looking at these elderly years as a time of only reminiscing, consider all the ways that you can promote a lifestyle you love living and adventuring in ways that work for you.
Witness new technology
While it's entirely reasonable that you may rely on your grandchildren to help you do most things on your phone, being a senior is a great time to take advantage of new technology that wasn't around years ago. Thanks to current advancements, it has made connecting with long-distance friends and family easily accessible with the touch of a screen. Similarly, there are ways to help sharpen your brain and ease your everyday functions right from your phone. Here are some of the best apps for seniors, including Skype, WordBrain, and Find My iPhone, that are helpful and user-friendly options to enhance your senior experience wherever you are.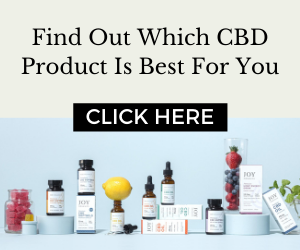 Similarly, at-home health technology has made it easier to practice safer living habits for seniors. Consider trying out a fitness tracker that you can wear like a watch with features to help monitor your daily steps, heart rate, and sleeping activity. This allows you to set fitness goals and easily access information about your body's functioning.
Ability to opt-in or out of life insurance
You have worked hard throughout the years to provide for your family and make sure they live the best life possible. And while it may be more difficult to think about, we surely can't be around forever to do so. A great aspect of seniorhood is the reason to let go of your life insurance plan if you no longer have people financially dependent on you or you have paid off all debts, loans, or mortgages.
However, a benefit to sticking with your plan as a senior is that your policy can become a suitable option for leaving behind an inheritance to loved ones. While retirement can often become expensive, the death benefit from finding an affordable life insurance plan has the ability to act as a form of money provided to your family. This serves as a great option for protecting those closest to you in your aging years.
Offer wisdom to emerging generations
Even though the world is changing and growing, there is something special to be said about past experiences. As you know, grandchildren can help improve your health but you are also able to improve their lives too. By providing guidance to the young people shaping the future, not only are you gaining a sense of fulfillment, but your advice is something that you are leaving behind with them forever.
Similarly, volunteering to help teach a craft or skill that you have mastered throughout your life is a great way to continue to stay involved in your passions and influence the community. Becoming a mentor or funding a youth program can help you stay involved, all the while socially inspiring tomorrow's leaders.
Take advantage of senior discounts
Even though this may bring a chuckle, who wouldn't want to save money? Growing older also means that you can finally cash in on senior discounts—and you might be surprised as to how many different kinds of places offer them. This includes deductions for restaurants, groceries, retail shopping, and much more. This is also true for travel expenses like tickets and car rentals, making the senior years a more affordable time to travel with more time in your schedule.
Perhaps even more influential is the discounts that you can receive on your medical needs. Along with prescriptions, there are discounts based on age for medical equipment. This includes medical alert systems that can ultimately be a life-saving tool and help you feel more secure on your own.
It can sometimes be easy to slip into a negative mindset about our elderly years, but staying optimistic and realizing that there is still much more life to be lived as a senior can enhance your quality of life and give you a fresh outlook on your everyday experiences.
Image Credit:
Photo by Nashua Volquez from Pexels