This may be a familiar scenario: the time has come for your parents to leave their huge suburban home and downsize into a smaller space, a senior care nursing home or assisted living home.
When you arrive to help them sort through their belongings for an upcoming yard sale, you're met with a shocking situation. Closets are overflowing. The bedrooms are filled with clothes all over the floor and it's hard to walk without stepping on things.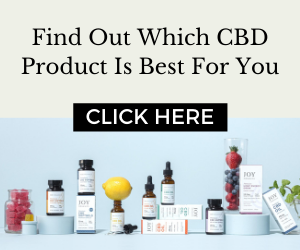 Books and magazines are piled on the beds and the kitchen has old food boxes and wrappers thrown all over the floor. You knew your parents liked to hold on to things, but this was a big change from your visit from a few months ago.
In reality, purging belongings – especially during a move– can be distressing. This is especially true for seniors, who have had decades of time to accumulate belongings. But for the senior hoarder, purging is a whole different ballgame. According to the International OCD Foundation, a hoarder is described as someone who has persistent difficulty purging or parting with possessions. It is a serious mental illness, present in at least 1 in 50 people that can have detrimental effects. These effects range from behavioural to social and financial. The average person dealing with hoarding is 50 and older.
So What if I Like Collecting Things?
Hoarding goes beyond collecting relic baseball cards and stamps. Having a hobby is rich and fulfilling for seniors who are retired and it helps keep their minds active. So what's the difference between a collector and a hoarder?
For starters, collectors have great pride in what they collect. The collection is well taken care of, organized and proudly displayed. Hoarders, on the other hand, experience embarrassment about their possessions and often some shame. They live in extreme clutter – at the expense of living space – and can often be in debt from spending on items that aren't needed.
What are the Effects of Hoarding?
Hoarding can have devastating effects on the hoarder himself, as well as concerned family members. Quality of life for everyone closely involved can be poor. A hoarder's home can be dirty and less functional. Living space is sparse. Hoarders can often live with broken appliances and furniture because they can't bear to part with them, making severe clutter a major health and fire hazard.
What are the Signs of Hoarding?
Difficulty getting rid of items.
Constant clutter in the home, car, office, etc.
Constantly accepting free items, such as coupons, flyers or even sugar packets from restaurants.
Continually "stocking up" on bargain items.
Overspending on items that aren't needed.
Obsessive thoughts about items (ex. checking the garbage for items that may have been thrown out accidentally).
Suspicious of others touching their belongings.
If your beloved senior is suffering from hoarding, talk to his/her doctor. There are steps that can be taken to get help that include care services for the elderly. There are also conversations you can have with your loved one. Gently encourage the senior to make the home safer by making some small changes so they can age safely. It can be as simple as moving something away from a door or heater. If completely changing locations was the original game plan, perhaps now is not the best time for something that drastic. Relocating may be too daunting. Make small steps in a positive direction, while showing the senior you respect his/her belongings.