Choosing senior care options for your loved one can be very overwhelming for a variety of reasons. It's hard to find the perfect place for your aging family member, but luckily there are a variety of tools and resources available to make finding senior living facilities easier. Here's why finding senior care can be overwhelming – and how to deal with it.
Senior care is a financial investment.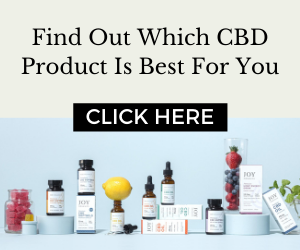 One of the most daunting aspects of finding senior care for many families is the financial commitment involved. Unfortunately, senior care can cost thousand of dollars per month, so it's important to budget for this ahead of time before moving into a retirement community or nursing home. However, there are many resources available to lessen the cost of senior care. For example, many insurance plans will work with you to cover the cost of the medical care. You may want to add up how much it would cost to care for your senior at home before deciding – in many cases it's actually cheaper to have medical care and help with daily tasks all in one place than hiring a home caregiver.
Senior care is a big transition for many seniors.
For many seniors, the idea of transitioning into a new lifestyle in a senior care facility can be incredibly overwhelming, and understandably so. Some senior citizens have a pet companion, and they not only have to worry about getting care for themselves, but also about finding pet friendly senior living. In addition, it's difficult to go from being in a home that you've lived in for many years with your family to living by yourself in a care facility. The change in routine that comes with living in senior care can also be quite daunting. To make this less overwhelming, look for senior care centers that feel homey and welcoming, instead of sterile and bland. It's also helpful if the senior care facility offers activities and field trips for seniors to enjoy. Not only is this a good source of entertainment, but it can also make it easier for seniors to make friends.
Dealing with medical conditions can be overwhelming.
For seniors that are struggling with the medical conditions that come with old age, it can be challenging to find a place that will effectively manage their symptoms and provide them with the help they need. To make this challenge easier to deal with, look for centers that provide help with senior living and specialize in dealing with the medical conditions your senior is struggling with. They can provide the best care and have staff on hand to manage symptoms throughout the day. Knowing that your senior will have the assistance they need to complete their daily tasks can make it much easier to cope with the change to living in senior care.
Finding senior housing can be a very daunting task, but when you take advantage of the resources available to you, it becomes easier. If you're struggling to find the senior care you need for your family member, try talking to doctors or consulting with local directories to find the senior care option that's best for your needs.