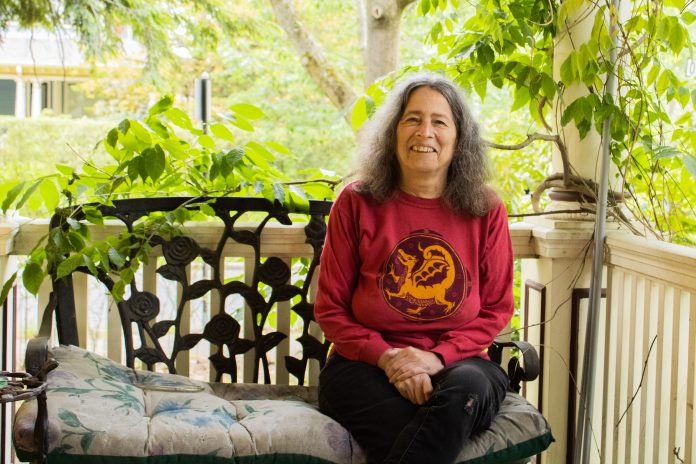 Almost every Thursday for the past six years, Anne Marie Barletta has played mahjong. This day is no different. She sits at a table with two other women, moving tiles between the shiny mahogany stand in front of her and the square in the center, announcing the symbol engraved on every tile she discards — one Dot, four Bam, two Crak. Dressed in a grey knit sweater and a green and yellow scarf, she slouches slightly in the chair. She bites her thumb, her eyes darting back and forth between her card and tiles. She's calculating her next move. 
Between games, she shares updates about her life and listens as her friends share theirs. Someone is traveling to upstate New York soon; Trader Joe's has a new specialty item; colonoscopies are on the agenda. When the game is set up again, she concentrates, only stopping occasionally to tell a story or listen to one. She's vying for at least one win, but six games later, she's still unlucky. Barletta has no husband or children, so this is where she finds community: in the throes of a mildly intense game of mahjong on a weekday morning in Brookline.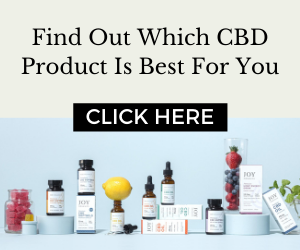 Barletta retired from her job as a healthcare technology manager 10 years ago, when she was 64. She took on a part-time job, which she quickly left when the workload exceeded that of her full-time job. With no employment to keep her busy, she realized that she didn't have any friends nearby. She'd moved to Boston for college and had made plenty of friends over the years, but all of them were from school or work, or they lived outside the city. With no children, she had no parent friends. She wanted friends who would meet her for a spur-of-the-moment coffee date, and the questions of how to spend her days and where to meet people lingered. So, she enrolled in an adult education class. The lesson: mahjong.
There, she found her coffee-date friends. They bonded over mahjong and decided to continue playing outside of class. 
Barletta has other hobbies, too. She's taken a watercolor painting class, she knits with her "fiber friends" and she takes deep water aerobics lessons. With the ennui of early retirement out of the way, her days and social circle are fuller now. Even so, loneliness is inevitable.
"People would be kidding themselves if that doesn't come across their minds. You go to a wedding, and everybody is getting up and dancing with their partner," she says passionately. "You certainly feel that way sometimes, but what are you going to do about it?" If she's honest, and she is, Barletta wanted a nice house, a husband and kids. But things happen and life gets busy, she admits somewhat nonchalantly. At 74, she's found herself single. It's not the hand she wanted, but it's the hand she was dealt.
The number of Americans aged 55 and older with no spouse or biological children is growing. Right now, that group constitutes 6.6% of the United States population. That figure is expected to increase as younger generations have fewer children and get married less. Experts are most concerned about this phenomenon, sometimes called kinless-ness, as partners or spouses and children often play the role of primary caregivers to older adults. Without close family, who will take care of aging singles when they can no longer take care of themselves?
Barletta is growing old, and she knows it, even though she lets off an uncomfortable chuckle every time she's reminded of her age. She also knows a time will come when she'll likely have to check into a nursing home. "So many people won't admit it, but that's just inevitable for so many people," she states with a certain acceptance. Without the safety net of a partner and children to provide care — although that's not guaranteed — she'll have to turn to outside care once the time comes. She hopes that won't happen any time soon. "Unless you're lucky enough to die in your sleep peacefully at home," she says, older adults will probably end up in some kind of assisted living situation. 
For now, she's fortunate. She's physically and mentally healthy, lives in a brownstone condo that she owns, is financially comfortable, spends time with her friends regularly, and has a housekeeper named Tricia who she's eternally grateful for. "God didn't give me a husband, but he gave me Tricia," she says, giggling. And yes, she sometimes feels lonely, but she knows how bad some marriages can be and that parenting is forever and that taking care of someone else is a heavy load to bear. She only has herself to take care of, and she's okay with that. "I always tell everybody that I would make a great widow because I'm pretty self-sufficient," she says cheekily.
Aging single can be challenging. A recent study looked at the relationship between reported loneliness and depression diagnoses in 176 solo agers. The researchers found a correlation between solo aging and depression.
Then there is the matter of money. Across the U.S., the cost of aging single is around two-thirds that of aging in a couple, which means that on average, it costs more per person to age single than it does to age with a partner. In Massachusetts, the annual cost of living independently is around $37,000, the highest in the country, compared with $50,000 to live in a couple. If a couple in Massachusetts splits the cost of living in half, each individual pays about $25,000 a year, two-thirds of the cost of living single. Federal guidelines say otherwise.
In the mid-1960s, economist Mollie Orshansky designed a way to calculate how much it costs to meet one's basic needs in the U.S. This measure for the poverty line is still used today. Federally, it's considered the official measure. Based on this model, the federal government has determined that in 2023, the cost of living in a single household is about $14,000. There are three problems with this figure: 1) it is calculated using an outdated framework, 2) it only shows a national level, and 3) it doesn't factor in age. 
The Gerontology Institute at the University of Massachusetts Boston developed a new, updated way to measure the poverty line specifically for older adults. In 2006, the Institute created The Elder Index, a model that measures how much it costs older adults, living alone or in a couple, to cover necessities. The Institute aggregated the cost of food, housing, transportation, health, and miscellaneous expenses such as clothes. Then, they ranked the states. In 2019, Massachusetts was the third most expensive state for single and coupled older adults. The rapid increase in housing prices in recent years pushed the state to first place in 2022.
Nidya Velasco Roldán, a demographer and aging researcher, took over the framework and continues to update the numbers. In her time at the Center for Social and Demographic Research on Aging at UMass Boston, Velasco Roldán has found that older adults who live alone must put more effort into building a support network. When they're in a couple, they can rely on a spouse or partner. Not so when they're aging single. Secondly, in her research, she's found that women, especially those with college degrees, are more likely to age single than men. Aging single is also more common in white populations, as people of color tend to have more robust communities. But, for those people of color who do age alone, the challenges are much greater.
When Alba Aurora Lara moved to the U.S. six years ago, she didn't expect to end up where she did. Life in the Dominican Republic was good, but she didn't have a job, and her financial situation was less than ideal. So, when her then-husband started working on getting his immigration papers to leave the country and proposed she do the same, she agreed. They hoped to get jobs in the U.S. and live together. At least that was the plan.
With their documents in order, Lara and her husband arrived in Massachusetts and moved into a one-bedroom apartment together. They also made room for her husband's son and his girlfriend, all of them sharing the small space. Four proved to be a crowd, and she and her stepson didn't get along. What ensued was a series of heartbreaks for Lara. Four years ago, after 30 years of marriage, she and her husband got divorced.
Lara is 78 now, and she's unexpectedly single. She wanted children. She got pregnant a few times, but each instance ended in a miscarriage. With no parents, no family in the US and only a sister in the Dominican Republic, who she sees once a year, she's alone. On top of the circumstances in which she's found herself, she is also weighed down by the burden of aging single as a woman of color.
Velasco Roldán says the difficulties of aging as a person of color start long before the question of aging even comes to mind. In the U.S., people of color have access to less stable, lower-paying jobs with fewer benefits, which means they can't build wealth to sustain them in their old age. "It's a lifelong issue," she says. The jobs that people of color work are also more likely to be physically demanding, which leads to poorer long-term health. In the end, they have higher expenses, but lower incomes and less access to health services. 
"You can see differences in the proportion of older adults of color who do not have incomes to cover basic needs. The proportion of people of color with incomes below the Elder Index — incomes not sufficient to cover basic needs — is higher than non-Hispanic whites, in general," Velasco Roldán says.
Even federal aid programs like the Supplemental Nutrition Assistance Program don't always help because many people of color don't use the programs, Velasco Roldán says. When she and her colleagues began investigating why, they found several reasons. Among them: a distrust of the government.
Lara heard about SNAP from a friend. When she was short on cash one time and needed to buy a pack of water, she asked to borrow $5 from her friend, who told her about the government-funded food assistance program. With no job and no partner to help her, Lara relies mostly on the $240 she gets from SNAP every 15 days. 
Living alone and being single at her age is hard, Lara says, especially since she doesn't speak English. "But I ask God to help me adapt to what I have because I have things I didn't have when I was in the Dominican Republic," she says through a translator. "I have everything I need." She's living alone in the one-bedroom apartment she and her ex-husband rented when they moved to the U.S., but with the lease in his name, it doesn't feel like home. Lara says she wants the freedom to decorate and arrange her home how she pleases. She wants agency over her living situation. So, next on her list is finding her own space.
In the U.S., over 7,500 adult day care centers provide social and health care to older adults. Lara's ex-husband told her about Nuevo Dia, a Latino adult day health center in Boston's Roxbury neighborhood that serves older and disabled adults. When she had all the paperwork necessary to join, she did. The center occupies a large brick building with stylish exposed pipes and hardwood floors, and the staff provides breakfast, lunch and snacks. There's also a nurse on site in case of emergencies. 
Despite the cloudy sky outside, on this day, the atmosphere is abuzz. The clickety-clack of dominoes falling onto tables travels through the center, accompanied by the drone of chatter, the tunes of "salsa romantica" and the clinking of coins in the casino room. 
Lara spends most of her time in the knitting room. A combination of real and faux plants line the window sills, and the space is furnished with twelve round tables dressed in blue tablecloths and protective covers. At each table, Latina women are cross-stitching purses or crosses or phone cases. Lara threads bright red yarn through the square holes in a piece of perforated plastic about half the size of a standard piece of paper, stitching a zigzag pattern across the border. She concentrates on her craft, rarely chiming in on the conversation happening around her. 
Today, she is wearing dark blue jeans and a beige knit sweater. Her brown hair is coiffed neatly up and back, secured with a small black butterfly clip at the crown of her head. Sparse strands of silver hair originate from a thinning hairline, a symptom of her stress and depression. The past few years have been tough for her, especially living alone. Her declining mental health also caused nail loss. Today, they're coated in a bright pink polish that matches her berry-colored translucent spectacle frames and her pink drop earrings. Lara is in a better place.
"I'm really happy here," she says. "I just want to be able to get an apartment so that I can do anything that I want in my own house, clean however I want, and just have that peace."
Substitution is what sociologists call the phenomenon where people without close kin lean on friends and neighbors for support. For the tens of millions of older adults with no partners or children, building strong support systems is key in combatting the challenges of aging single.
Every year around October, Marilyn Bernstein sends out over 200 Halloween cards to old friends, new friends and family. On the wall along the stairwell leading up to the top floors of her Brookline home hangs a grayscale photo collage of a Halloween party she threw decades ago. During this annual tradition, which she still keeps up, her home is filled with finger food and guests disguised in all kinds of costumes. Even in the spring, there are "witchy" symbols scattered throughout the three-story house.
Bernstein, a pagan, has placed statues of various gods and goddesses throughout her house, and three broomsticks lean against the wall near the fireplace. On her living room wall, she's hung a sign a friend made for her that reads "WW." Her friends call her Wicked Witch.
She has always been social, so maintaining a friend network at 76 has been easy. Her Brookline house, which she bought in 1975, has seven bedrooms that tenants — some friends, others strangers — cycle in and out of. "It feels more lived in," she says over a bowl of mac and cheese. "I love my house, and it would be a shame to have a house that big without people living in it." She's short and slim with thin, shoulder-length hair that she regularly brushes away from her face in a swift motion.
Her position as a landlord isn't very profitable. Instead, her primary income is from Social Security and the money she set aside for retirement while working in medical technology. She lives well above the poverty line and can afford to age single in Massachusetts. 
She didn't choose to be single, but she did choose not to have children and not to get married. The reason she avoided marriage is simple: "Because I don't believe in bringing the government into my relationships," she says matter-of-factly. She never really wanted to be a mother, except when she was young and playing with dolls. "Another reason for not having kids is that [there are] already too many people in the world. Not having kids, she says, is "my biggest contribution to the ecology."
By the 2030s, approximately 77 million people in the U.S. will be above the age of 65. Aging often means declining physical and mental health. With the number of adults aged 55 and over without children or spouses on the rise, the question of who will take care of solo agers urgently requires an answer.
When the weather is warm, Bernstein does yard work, goes to the beach, listens to NPR, and spends time on her computer. For her, aging single hasn't been all that bad. With so many roommates and friends, she says she doesn't feel lonely or depressed. She's indifferent to aging single, especially because she gets to make her own medical decisions. As for what she'll do when she can no longer take care of herself, she has plenty of friends to call on. She plans to die in her home.