If there is one thing we're certain of in life, it's getting older. Before you know it, your loved one may be fast approaching their 60th birthday. With age comes wisdom, harmony, and stability, so if your loved one loves to party and knows how to have a good time, it makes sense to put on a bash for them to mark this special milestone.
Whether you're on a shoestring budget or have the money to splash out, here are some great tips on how to pull off the ultimate birthday party for your older loved one.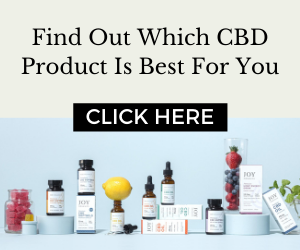 Pick a Theme
When planning a birthday party for someone older in your family, the first place to start is to decide on a theme. You should know your loved one inside out by now, which will make things easier. But, if you need inspiration, check out Greenvelope's sixtieth birthday party ideas. They can not only give suggestions on themes but also sell paperless invitations that you can send out to guests. Whether your loved one enjoys music, sport, arts and crafts, or another hobby, you're bound to come up with a theme that aligns with their personality perfectly. 
Choose Who to Invite
Once you've decided on a theme for your loved one's birthday party, it's time to decide who to invite. If it's a surprise affair, it's up to you to rally up the troops and ensure everyone important is at the party waiting for them. This will take time so you should start sending invites out as early as possible. Remember, everyone you invite has a life to live, so they may have prior engagements. This means sending out invites a few months before will mean guests can slot the party in their diaries. You can choose to send paperless invites via email or through the mail. The choice is up to you.
Find a Venue
Before you start sending invites out, you need to decide on a venue for your loved one's older birthday event. After all, without one, there won't be a party! If you've got enough space in your backyard, you may like the idea of hosting festivities there. Alternatively, you may have an event space nearby that you can hire out. Just make sure whatever venue you pick, it's big enough to accommodate all the guests. The last thing you want is to find attendees crammed in together!
Select Entertainment
What is a party without entertainment? A boring one, that's for sure! To keep the party flowing and in full swing, you'll want to ensure there are lots of fun things taking place throughout. If your loved one enjoys dancing and singing, why not hire a karaoke machine? This is a great way to bring everyone together. Just make sure you're not too loud, otherwise, you may disturb the neighbors! To give everyone a laugh, you could think about hiring a comedian for the affair. To keep hold of memories from the party, hiring a photo booth will mean everyone can get inside it and take some snaps of the event. 
Purchase Food
When guests leave your loved one's birthday party, you'll want to see smiles on their faces and full stomachs! No one likes a party where they're thinking of what they'll have for dinner once they get home! There are lots of great party foods you can make yourself for the party. However, make sure you cater to all guests. For example, there may be some attendees who have food intolerances. You should have an idea of your loved one's culinary tastes, so bear this in mind when picking food. Alongside grub, make sure there are plenty of beverages to go around! You should stock up on beer, wine, spirits, and soft drinks to keep everyone happy. 
Get Decorating
Once you've decided on a theme, found the perfect venue, and got food and entertainment covered, it's time to get started on decorations. You don't want your loved one to walk into a plain and bare room. Instead, you can put up some decorations that will truly get everyone in the party mood. Of course, the first place to start is balloons! You can get personalized ones made with their age, such as a number 60 on too. Just don't overdo it as you'll find the balloons will get in the way. Other ways to create an awesome party experience include buying banners, centerpieces, party blowers, and lots of confetti! Once you've got the basics and they're all laid out, this will set the tone for an enjoyable night ahead.
Whether it's for a partner, relative, or close friend, if you're tasked with throwing the party for their birthday, making use of the suggestions above can help reduce stress. Ensure you've got every base covered, and most importantly, put on a bash that your loved one will always remember.