It's easy to get overwhelmed by the abundant possibilities you have at your disposal for marketing your home care agency. Don't throw in the towel just yet. Explore your options, set up a marketing strategy plan for the year, get organized, and get going. When you're ready, plug in these 10 tips to get started right away.  
 1. Get organized.
Make a list of sources for incoming leads and make sure you have a system for tracking leads from each of them. Here's a list of good options: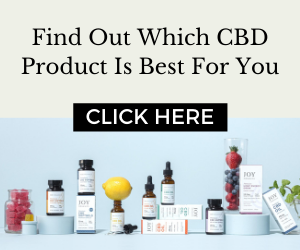 Your website

 

Referrals

 

Social media platforms

 

Online ads

 

In-person networking, trade shows, etc.

 

Printed marketing materials (brochures, newspaper ads, direct mail, etc.)
2. Leverage the power of referrals from healthcare workers. 
Healthcare professionals are always looking for good quality home care services to refer their patients to. Segment an email newsletter showcasing articles that highlight how your services dovetail with yours.
3. Tap into referrals from past and current clients.
Happy clients are happy to refer others. Be sure to get email addresses from satisfied customers to keep them apprised of updates on your services and other information. Be sure to make the ask—for referrals.
4. Be active on social media.
Use the same name, logo, and color scheme for all platforms to build your brand. Create your own hashtag and identify the most effective hashtags for home care. Post frequently and don't miss a beat with these social media platforms:
   Facebook

 

Instagram

 

Pinterest

 

Twitter
5. Implement a Content Management System (CMS).
WordPress is one of the easiest and most cost-effective platforms for creating a professional online presence so take advantage of tools like meta tags, titles, and other add-ons that leverage keywords and phrases,
6. Use SEO (search engine optimization) strategies to optimize your website.
Use tools like Google Trends to aid you in researching keywords and phrases. Monitor and update our website's page titles, meta tags, and meta descriptions to match your keywords and content.
7. Craft engaging content.
Pay attention to questions and feedback from past and current clients. Any frequently asked question makes good fodder for highly engaging content. Are you aware of breaking news within the home care agency? Blog about it and make it easy to share.
8. Get graphic.
Photos, infographics, and videos will help to draw the right people to your website, online ads, and social media campaigns. These strategies tell your visitors that your home care agency is professional and modern.
9. Launch and monitor online ad campaigns.
Ad campaigns give you a lot of bang for your buck, so dig in with Google Ads and Facebook Ads and target your market specifically.
10. Display online testimonials and reviews proudly.
You've worked hard to earn great reviews and firsthand testimonials, so don't let them go to waste. Collect them and share them prominently on your website and social media pages.
Finally, consider your senior care marketing strategy as a work in progress. Add a few new strategies and continue building on them. Contact SeniorCareClicks if you need help building quality online reviews.