Happy Holidays…I wanted to share something with you that hopefully will help you add a little fun and joy all winter through!
After the holiday spending is over, we need to begin to pay off the bills and watch our spending…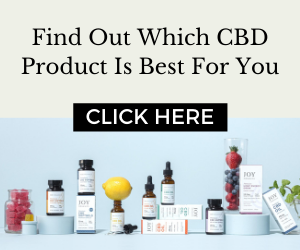 Whether you are self-employed or if you work, it's not a bad idea to save a few dollars and again, still have a good time…
This winter, I for one am suggesting you can embrace the season, have fun and not break the bank!
All set? Let's jump into some fun, free or low cost outings you can do this winter!
I have created a list of 17 things you can do for free or very low cost…this is for those that live in the GTA (Greater Toronto Area) …but I assure you, if you check the listings that are like the ones I am suggesting, I can almost guarantee, you will uncover fun free things to do wherever you are!
I hope you enjoy the list and may you have a great Holiday Season and winter ahead!
Cheers/David
———————————————————–
Free Skating:
You can skate till your heart is content or your toes freeze, at Nathan Phillips Square and Mel Lastman Square all winter for free! Plus, there are some other inner city ponds to put the blades to!
Etobicoke's winding Colonel Samuel Smith Park skate way, the versatile covered rink at Greenwood Park, and the list goes on. Throw in privately-operated surfaces such as the lakefront Natrel Rink at Harbourfront Centre and the pastoral Evergreen Brick Works ice pad, and maybe Hogtown should be re-nicknamed Skate City.
The Canadian Opera Company has a free concert series at Noon or at 5:30 pm…what a nice idea to do in the middle of the day or right after work! From Classical, to Jazz, there are a few music styles to enjoy! For more info, Log onto: https://www.coc.ca/PerformancesAndTickets/FreeConcertSeries.aspx
3. Craving greenery? Why not take a stroll through Allan Gardens-Allan Gardens is located on the south side of Carlton Street between Jarvis and Sherbourne Streets? It is accessible from the College TTC station by taking the Carlton streetcar East or from the Sherbourne TTC station by taking the Sherbourne bus South. Limited free parking is available off Horticultural Avenue.
What about a stroll to the Distillery District? For the Toronto Christmas Market…
TORONTO CHRISTMAS MARKET
Toronto Christmas Market, one of the world's best Christmas markets, returns to the Distillery Historic District, November 18 to December 22, to bring the spirit of the season to life. Now in its 7th year, Toronto Christmas Market has quickly become the city's favourite holiday tradition and was ranked among the best Christmas markets in the world by Fodor's Travel, USA Today and Mashable, among others.
Guests are invited to rediscover the magic and romance of Christmas by taking in stunning light canopies, enjoying unique shopping experiences, traditional music and dance performances, and activities for the whole family to enjoy. Foodies will also have the opportunity to taste traditional European street-style food and delicacies.
When: Every Saturday November 22, 2016 – December 22, 2016
Event Time(s): 10:00 am – 10:00 pm
Please note that the Toronto Christmas Market is closed on Mondays. However, the Distillery Historic District is open 7 days a week.
Where: Distillery Historic District  55 Mill St.
DJ SKATE NIGHTS
Toronto's best winter block party returns this season! Top local and international DJs rock the Natrel Rink while you skate and dance under the stars. This year, warm up and have a delicious snack or some craft beer rink side at the new Boxcar Social location. This is happening at Harbourfront Centre…
Looking for a fun New Year's Eve event? What about a Skate at Harbourfront too!
Count down to the new year with the whole family at DJ Skate Nights: A NYE Ice Skating Jam Named Saturdays, as DJ P-Plus serves up the hottest hits. No posing, no pretense, just real music!
Tap into local culture in February for Black History Month…at Harbourfront in February…it is the Kuumba festival on February 3-4th and 10-11th…Join us as Kuumba 2017 explores the theme of "Black History and Culture in Canada" through music, discussion, comedy, dance and family activities for all ages. Building on over 20 years of tradition, Kuumba has sparked discourse and conversation around current and historical debates within the African-Canadian community.
Need a little art? The Urban Gallery is hosting an exhibit featuring artworks by Meghan Thomas…called Luminosity on now until January 14th, 2017. Log onto www.urbangallery.ca for more information!
Don't forget the Varley Art Gallery in Old Unionville too in Markham! It is always free to get in and it is a touch of culture on a cool winter's day! Log onto https://bit.ly/2h623Uf to learn more!
Looking for a music fest? Got the blues? Tap into the Winterfolk music festival, right in Toronto! Log onto https://www.winterfolk.com/ For more info.
Why not unearth some treasures…right in our city! The Archaeology of the North St. Lawrence Market
The Market Gallery presents the exhibition "Unearthing Toronto's Oldest Marketplace: The Archaeology of the North St. Lawrence Market", which will showcase the history and ongoing archaeology of North America's longest continually running food market in the exhibition.
The exhibition runs from November 19, 2016 to March 18, 2017.
Why not take in a TV show or Radio Show Taping? There are a bunch of shows to catch as a member of the studio audience…here is a list!
Cityline with Tracy Moore
The Social
Rick Mercer Report
The Marilyn Denis Show
CityLine on City TV
MuchMusic's New.Music. Live
The Comedy Network shows
Because News Radio Show on CBC with Gavin Crawford
Log onto this article for a breakdown on how you can get seats!
https://reelrundown.com/film-industry/How-to-Get-Free-TV-Studio-Audience-Tickets-in-Toronto
13. The first week of February is Winter Carnival in Richmond Hill! Lots of activities and things to do with the whole family! Log onto https://www.wintercarnival.net/ for the whole low down…
14. Want a laugh? Each week, the Bad Dog Theatre has live comedy and Improv…and it is fun for under $12.00 a person, Log ontohttps://baddogtheatre.com/calendar/ they have free improv drop in classes or very affordable fun Saturday Nights Out With some theatresports!
15. Don't forget The Toronto Marlies Hockey at an affordable price or the Mississauga OHL team and the Oshawa Generals too!
16. Winterlicious is yummy too…for a fun local flavour meal and dinner out…log onto https://www1.toronto.ca/wps/portal/contentonly?vgnextoid=405c7cc3b5e91410VgnVCM10000071d60f89RCRD&WT.rd_id=special_events/winterliciousBut here is the rundown of Winterlicious, just in case…JANUARY 27 TO FEBRUARY 9, 2017
Winterlicious, Toronto's favourite culinary celebration, is the perfect opportunity to enjoy the city's culinary scene through delicious three-course prix fixe lunch and dinner menus served at more than 200 restaurants. The culinary event series offers a variety of experiences including cooking classes and demonstrations, dinner theatre, tastings and pairings, intimate chef dinners and more!
Lastly, check out your local library's too! They have movies, talks, business networking events, workshops, and more…well worth making use of the library!
Log onto https://www.torontopubliclibrary.ca/ for more information on what is happening at your local library!
This is our list for now…check your various location, city events pages and tap into your local community newspapers as to what is happening in your area…
Who says winter can't be fun and not overly expensive, make it a plan to embrace the season ahead!
Have a very Happy Holidays and a Good New Year ahead!
Cheers/David