Disability and disabled aren't great words.  They really don't convey the why or how someone is "disabled"; and more importantly their abilities.  Leveraging our abilities and performing meaningful work (in the home and/or business world) is desirable and keeps us engaged in spite of challenges brought on by injury or illness.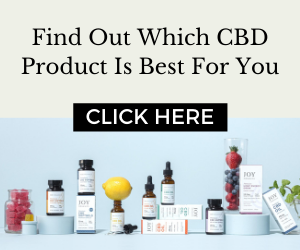 In the business world, we specify essential job functions in job descriptions and discuss the "functions" of a department, group of departments and individual workers. Taking a functional perspective of the workplace provides a better sense of a group or person's role; the why and how.  We then use this information to make better decisions related to the organizational structure, work processes, hiring, assigning, etc.
So, it makes sense for individuals to look at themselves from a functional perspective and identify their unique strengths, weaknesses and functional limitations.  Doing this helps us more effectively communicate with our physician(s), therapist(s) and other care givers for better decisions about treatment.  It also helps us look forward to clarifying our new normal; especially as we look toward returning to work and/or filing disability applications.
So, start with a bit of reflection on your work activities and consider this list of possible functional limitations.
Lifting – weight frequently and/or infrequently
Sitting/Standing – amount of time
Walking – distance and or time
Reaching – forward and/or overhead
Crouching/Stooping/Bending/
Kneeling/Crawling
Climbing/Balancing
Seeing/Hearing/Talking/Feeling
Grasping objects/Performing dexterous finger movements
Sensory Motor/Cognitive Processing
Thinking about your work, what are some of the job functions you can no longer perform, as you had in the past?  Make a list.
Then, objectively assess your functional abilities to clarify the work you can and cannot do given your current state; and expected future state. Make a list of the types of activities you can perform.  Are there other job functions that you could continue to perform, if equipment/tools, work assignments or changes to processes could be made? Make a list.
Perhaps you can no longer perform a job that required extensive walking, but you can perform the requirements of a sedentary desk job. Or, you can no longer lift heavy items, but could still lift light-weight items.
Examples of less obvious functional limitations that might make it difficult and/or unsafe to perform some jobs, especially in stressful environments, include difficulty:
grasping objects, such as a pen, drinking glass or door knob
with fine motor movements, such as writing, typing, assembling or picking up and using small objects, such as a screw
processing information and remembering
focusing and maintaining attention
When considering work opportunities, assess whether a reasonable accommodation, adjustment to a job or work environment, could make it possible for you to perform essential job duties.
This could include:
specialized equipment
modifications to the physical work environment
modifications to the way work is performed
adjustments to work schedules or responsibilities.
Also consider whether a needed accommodation would cause "undue hardship" or significant difficulty to the employer.  Accommodations that are overly extensive or disruptive, or which could impact the actual running of a business are not deemed "reasonable.  For example, if pain, medications and/or fatigue make it difficult to maintain focus and situational awareness, it may be unsafe for you and those around you to continue working as an air traffic controller, a nurse or a fireman.
Don't forget to think outside of the box and envision a new work life.  Perhaps you can no longer function in your prior occupation.  Take this opportunity for a "do over".  What is your dream job given your new normal?