Holiday survival guide
'Tis the season for feasting, drinking, and family gatherings! It's too bad that these activities often come with some not-so-welcome guests: heartburn, hangovers and stress, which can dampen anyone's spirits. Fortunately, there are simple strategies to send these problems packing.
Hands off the figgy pudding!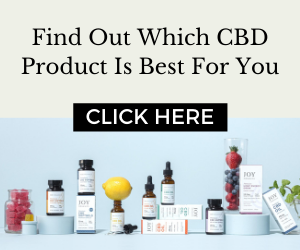 It's easy to overindulge at this time of year. It seems like everywhere you turn, you're faced with high-fat, high-calorie, sugar-laden temptations, whether it's the communal candy bowl at the office or Aunt Betty's triple-chocolate cupcakes.
The keys to preventing heartburn, indigestion, and weight gain are moderation and smart snacking. Instead of abstaining from food all day in anticipation of a heavy dinner, have meals or snacks, including breakfast, every three to four hours. Keep healthy snacks, such as fresh fruit or low-fat yogurt, at home and at work, and reach for them when you're staring down a slice of carrot cake. To help prevent overeating, try having a healthy snack 30 minutes before a party.
At a buffet, fill your plate with small amounts of the foods you like most (avoid extra dips, gravy, and butter), then get away from the table – lingering will only encourage overeating. Eat slowly and savour the food. When you're finished, don't refill right away. It takes 20 minutes for the stomach to signal to the brain that it's full. Enjoy dessert, but stick to fruit salad, a small slice of cake or pie rather than something smothered in whipped cream.
Ease up on the eggnog
Alcoholic beverages can help you get into a party mood, but they can also impair your judgment and cause hangovers (not to mention load you up with empty calories!).
Pay attention to how much you consume. Serving sizes are:
one glass of wine (142 mL/5 oz)
a bottle of 5%-alcohol beer (341 mL/12 oz)
one shot of 40%-alcohol spirits (42 mL/1.5 oz)
Space your drinks at least an hour apart, and be sure to eat something. Don't drink if you're pregnant. And remember that as we age, it takes less alcohol to cause intoxication, and more time for the body to eliminate the alcohol consumed.
Think before you drink
Stay safe by taking it easy on the eggnog and planning ahead, both for yourself and your guests. Here are a few tips:
Never drink and drive. When going to parties, designate a driver or keep the phone number for a taxi in your wallet.
If you're hosting, provide non-alcoholic drinks, and stop serving alcohol a few hours before the party ends. Find out how guests plan to get home, and be prepared to take car keys and arrange taxi rides (have cash ready). Keep blankets and sleeping bags handy for overnight guests.
Talk to your kids about alcohol safety.
Time out!
The holidays bring seemingly endless family get-togethers, parties, and fundraisers. Avoid burnout by participating in those that are meaningful to you and your family and politely declining the rest.
If you do have spare time, get into the giving spirit and volunteer, whether it's a local activity like serving Christmas dinner to homeless people or something global-minded, such as raising money for children affected by war.
If the hurly-burly of the holidays has you on edge, de-stress by enjoying a DVD or other relaxing activities at home. Stay active (and burn calories) with evening walks, ice skating or a good, old-fashioned snowball fight. Get plenty of rest – experts recommend aiming for eight hours of sleep every night.
Help for the holidays
If you've recently lost someone you love, the holidays can be difficult. You may find a bereavement group helpful. You can also decide which traditions you'd like to continue and who can help (for example, if your absent loved one prepared the holiday feast, other family members can share the honours). This is also your chance to start new traditions.
If you often feel blue for no specific reason, talk to your doctor – you may be experiencing seasonal affective disorder (SAD), a type of depression that occurs in the fall and winter.
Show Santa a thing or two
Make gift-giving stress-free by starting early, making a list, and requesting gift receipts so recipients can do exchanges themselves.
Shop online to avoid mall madness – many companies offer free shipping.
Stuck for gift ideas? Buy gift cards (offered by more than 80 percent of large retailers) or make a charitable donation on behalf of a friend or loved one – a present they'll likely appreciate more than yet another pair of slippers!
Ask Your Pharmacist
Q: How can I manage heartburn during the holiday season? 
A: Heartburn is never welcome, but over the holidays, it can certainly put a damper on enjoying the festivities. Alcohol and caffeine combined with fatty food is a recipe for indigestion. Foods high in fat like eggnog take longer to digest, which can lead to a back-up of acid in your esophagus (the tube from your mouth to your stomach). Consider sharing desserts and decreasing the sauces and oils you place on your food. Choose drinks that are caffeine-free to help keep the acid levels down in your stomach. Remember that cocoa and tea also contain caffeine!
Do you have a question? Don't hesitate to speak with your Live Well Pharmacist.
Health Tip
Alcohol seems to be everywhere during the holiday season, making it difficult to track just how much we've consumed. Try to pace your drinks at parties — wait an hour after your last drink before having another one. Make sure to have some food in your stomach as this will slow down the effects of the alcohol. It's a good idea to limit alcohol to 2 drinks per day for women (maximum 9 per week), and up to 3 drinks per day for men (maximum 14 per week). If you are taking medications, ask your Live Well Pharmacist how alcohol may affect them.
All material © 1996-2013 MediResource Inc. Terms and conditions of use. The contents herein are for informational purposes only. Always seek the advice of your physician or other qualified health provider with any questions you may have regarding a medical condition.