Although most people might wish to stay young forever, it simply isn't possible. Hard earned wisdom is as good as gold. The wisest people entering the autumn or early winter of their lives prepare for a time when they might need a little help. If you're on the verge of downsizing, look for these features in your retirement home to stay as independent as possible.
Lighting
As the sharpness in your vision fades, the need for brighter and easily accessible lighting grows. Automated lighting, especially at night, is a must. Sensors run from batteries attached to solar panels or electrical outlets can illuminate doorways and outside walkways starting at dusk. Motion sensor lights can be set up in the yard as well as in the house. Backlit light switches can prevent fumbling in the dark.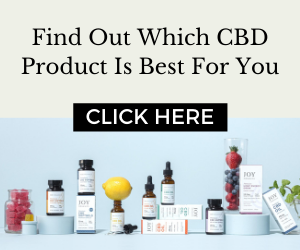 Floors
Non-slip, cushioned flooring is especially important in a home for older adults where a simple slip and fall accident can lead to broken bones. Cork, rubber and linoleum are all good flooring choices that provide cushion but also a smooth surface for wheelchairs or walkers. Rugs can be tripping hazards as can any change in the level of the floor. If there is abrupt change in the level, mark it with a colored strip of paint or tape, providing a bright enough contrast for someone with poor vision to see.
Stairs
If possible, choose a one-story home to retire to. The second-best option is a two-story home with the master bedroom and bathroom downstairs. If neither of these options work for you, make the stairs as safe as possible by adding a handrail to both sides, applying stick-on gripper pads to the steps and clearly lighting the entire staircase. Falls often happen because of missed steps, so paint or carpet stairs in contrasting colors. The average cost for a stair chair lift is between $3,000-4,000, so even though you may not need this feature when you first move in, set the money aside for the future.
Bathroom
Bathrooms are particularly tricky because of their myriad of hazards such as slippery floors and high bathtub thresholds. To make a bathroom truly accommodating, replace tubs with showers that have wide enough doors to fit a wheelchair. In addition, install a handheld shower wand and a fold down seat. Bolt in extra strong grab bars and remove rickety towel bars that can pop out of the wall if pulled on. Move stronger towel bars or hooks down lower so that someone using a wheelchair could reach them easier. If you have separate hot- and cold-water controls on the faucets, switch them out with a single single-lever faucet that someone who has lost their strong grip could operate. Replace low toilets with a taller version easing the strain on raising and lowering yourself. It may be necessary to take out extra cabinets that impede the floor space.
Kitchen
To make a kitchen accessible, design it so that the major appliances are close to each other to prevent having to carry heavy food items or dishes very far. It may take some reorganization, but it's important to place all frequently used dishes at a mid-range zone between knees and shoulders. Install pull-out shelves under the cabinets and soft-close doors. Replace tiny knobs with larger smooth-edged hardware that is easier to grip.
Security
Many people get more safety conscious as they get older, so add some security features into your retirement home. A doorbell system that includes a camera is nice so that if you're settled on your sofa in front of your favorite program you can choose whether you want to answer the door for the little girl selling cookies or not. The fewer times you must leap up to answer the door, the fewer opportunities you have to hurt yourself.
Getting older is definitely better than the alternative. If you plan in advance how to age gracefully in your own home, you will no doubt be able to stay there longer.