The first patient in Runnymede Healthcare Centre's new High Tolerance Short Duration Rehabilitation program, also referred to as active rehab, was anxious to get home after a long healthcare journey. Luckily, he landed at Runnymede at the perfect time to access the intensive short-term rehabilitation he needed to get back to his life.
Lawrence Wamboldt, 75, was on his last day of family vacation in Cayo Coco, when a nasty fall before breakfast sent him to the resort's medical station where a nurse wrapped his knee so he could fly home that night.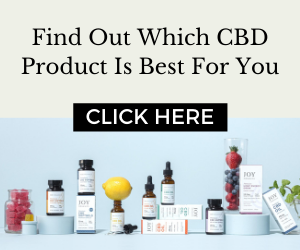 "The pain brought me to tears," Lawrence said.
His son John picked Lawrence up from the airport at midnight and took him straight to the emergency room for an x-ray. The Wamboldts were convinced Lawrence's knee was broken, but despite it swelling up to three times its size, the scan showed nothing.
Instead of taking Lawrence home where he lives independently, John installed his father in his guest bedroom, where he and his family attempted to help Lawrence recover from the fall. For two weeks, Lawrence stayed with his son but his health problems worsened. He started to lose feeling in his hands. His fingers were curling and he couldn't hold a fork to eat.
Finally, after several tests and hospital trips, Lawrence had his answer: he had injured his neck when he fell in Cuba and he required emergency surgery to fuse his cervical vertebrae. The surgery was an immediate success, and Lawrence's grip recovered shortly after.
Lawrence needed rehabilitation to continue his recovery. Fortunately, Runnymede had been working to implement the active rehab program to meet the needs of patients just like him.  As luck would have it, the program launched just in time for Lawrence to be transferred from acute care to Runnymede as its very first active rehabilitation patient.
Rehabilitation services are in high demand, especially in the Greater Toronto Area where there is a shortage of beds required to address this critical need. Runnymede is ideally suited to address this shortage due to its rehab expertise, ability to accommodate more admissions, and its location in an underserved community. Runnymede's new active rehab program is not just an exciting step forward – it is also a crucial solution to easing health system woes and ensuring patients get the care they need, when they need it. Active rehab is designed for patients who need to regain function lost due to illness, injury or surgery and would benefit from intensive short-term rehabilitation. Launched in February, this new program provides patients with access to 35 active rehab beds at Runnymede. This allows Runnymede to enhance flow through the healthcare system by admitting patients who can be caught in the gridlock at acute care hospitals.
"Dad just wants to go back to being active," John said. "Our goal is for him to get back to being independent. He hates asking for help."
Lawrence worked with his therapists multiple times a day to regain function. His son John joined him every single day for his sessions, motivating him to get better. Lawrence would do his exercises on his own and jump at the chance for extra therapy – anything to help his progress. "I was game for anything," Lawrence said. "All I wanted was to get better, and you helped me get there. You listened to me and pushed me to do more."
Lawrence's family is grateful he had the chance to be the first person to experience Runnymede's new rehab program. "I'm glad we're here," said John. "This is the best place for him. He's come so far in just two weeks."
Runnymede's goal in the short time that patients are in the active rehab program is to get their functional abilities up to approximately 70% of their maximum and then transition them back out into the community where they'll continue their journey with the appropriate community supports in place. Lawrence is confident he can continue to build on the progress he's made at Runnymede when he goes home.
"I learned more things here than I would ever learn at home. I know what I need to do to keep in shape. I have everything ready to go and I'm going to continue with my exercises," Lawrence said. "I'm grateful for what my therapists taught me and I'm going to do everything they said."
After spending just over two weeks at Runnymede, Lawrence will finally be returning to his own home. "I couldn't believe how good everyone here was. They're all great, every one of them," Lawrence said. "I'm ready to go home and I feel just wonderful about it."