"To retire is to die; writing is addictive," historian says.
San Franciscan Judith M. Taylor MD, a retired neurologist and now a horticultural historian, is a prolific writer enjoying her rewarding second career in "retirement".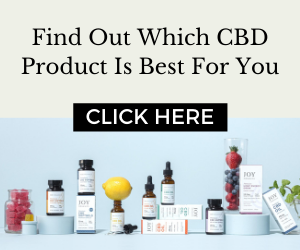 Judith believes that "to retire is to die." Lolling about and wondering where to have dinner is not an option for her.
Judith's sentiments are echoed in a recent Wall Street Journal report, "The Case Against Early Retirement," which states that like "many other pleasures, [retirement] may be bad for your health. It may even kill you."
Unhealthy behavior such as sitting around, eating and drinking too much or watching too much TV is very destructive. Many studies reveal that health problems intensify after workers qualify for retirement benefits and abate once policies encouraging work are introduced.
Over the 25 years after leaving the active practice of medicine, Judith has written six books on horticultural history – weaving in history, politics and humanity. Some of her books have gained considerable acclaim, but the joy is in the writing and research.
"One unexpected result was discovering that writing a book is addicting," said Judith. "You cannot stop with one book any more than you can only eat one potato chip. As you end one book more and more questions pop up; the next thing you know you are off again on the chase."
We sat down with Judith to ask some questions about her process and passion:
Going from being a physician to an author is not a typical path. How did that career, or post-career transition come about?
"For many years I practiced neurology and taught at the Albert Einstein College of Medicine in New York. Naturally, the history of medicine and its companion discipline, the history of botany have always interested me. For millenia, medical treatment relied almost completely on the extracts of plants, so the topic was up my alley. 
For fun I wrote a series of brief medical historical "whodunits" in which I described the work and achievements of some very great physicians without giving their name. That was printed in the back of the journal. 
What benefits do you realize from your research and writing?
"Writing books has given me a huge sense of purpose and meaning. The thrill of finding information which was buried or forgotten is like none other. In some cases, if I had not found it the information would most likely have been lost. Sometimes I had the privilege of meeting descendants of a major figure in the field. Perhaps one of the most remarkable results was to connect members of the same family whose forebears had broken off communication. They did not even know they had these relatives."
How and when did you start writing books?
"I began as soon as I "retired" to Tiburon, California in 1994 with my husband Irvin, an ophthalmologist. My first book, The Olive in California: history of an immigrant tree, was inspired by the house we bought whose garden was very neglected. Knowing that the Bay area has a Mediterranean climate, we decided to plant 24 olive trees. Their beauty was breathtaking and I wanted to find a book to learn more about them. There was no such book. It led me to write my own. The research took the best part of two years and then I did the actual writing. The book was published in 2000." 
What is your newest book about?
"My newest book, A Five Year Plan for Geraniums: Growing Flowers Commercially in East Germany 1946-1989, reveals the horrifying damage the Communist governments had upon the floriculture industry. As many countries today face challenges to their democracy, it offers a brief window into history that could act as a warning. Beyond driving a tiny nail into the coffin of Communism, it is also unique in that the effects of communism have been studied in major industries like railroads or agriculture, but no one has looked at its effect on floriculture."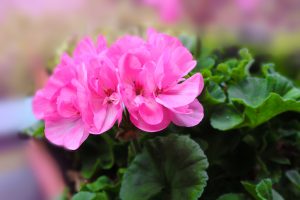 What were your previous books about?
"My previous two books dealt with forgotten but important flower breeders and in the course of that research I found out that quite a few of them were behind the Iron Curtain. If they did not escape from East Germany before the iron fist came down, they suffered atrociously. Their businesses were stolen, some were jailed and a couple of them even murdered. Their only crime was having successful nursery businesses."
Which was your most commercially successful book(s)?
 "The first one about the olive tree in California was the most successful: The Olive in California: history of an immigrant tree. The olive tree has a certain special glamor to it because it is a living connection with antiquity and Biblical times. 
My fourth book, Visions of Loveliness: great flower breeders of the past, was acknowledged in the United Kingdom as one the ""Best Gardening Books of the Year 2015". This too collected vanishing information and gave credit to previously almost anonymous men (very few women) whose work turned floriculture into a modern industry and continues to give enormous pleasure. 
When the University of California at Davis opened the Robert Mondavi Center for Food and Wine, they used my book on the olive tree as a text. I was invited to attend the opening ceremony. Both of these books broke new ground and had reviews."
Will you continue to write books?
"My health is letting me down. Right now I do not have the energy needed to do the meticulous research required but because writing is so stimulating for me, I will make every effort to pick it up again. I'm currently thinking about some material I've kept for a rainy day." 
On other joys in life:
"To put the above into perspective, nothing I have done matches the joy and fulfillment from my children and grandchildren. Anyone who does not think that has their priorities wrong".
Select articles about Judith M. Taylor M.D. and her books: 
Marin Independent Journal, February 15, 2019
The History & Mystery of California's Olive Trees
Foyles, August 1, 2018
An Abundance of Flowers:  More Great Flower Breeders of the Past
Business Insider, June 21, 2017,
Jun. 21, 2017, 1:02 PM
Why Green Olives Come in Jars But Black Ones Come in Cans
Deseret News, March 20, 2017
4 Books for Plant Lovers to Usher in Spring 
The Telegraph, January 15, 2016
The Best Gardening Books of the Year 2015 
The Financial Times, May 8, 2015
How the world's great gardeners grew their own expertise
Boston Globe, December 2, 2014
Why breeding a new flower was once morally radical
Seattle Times, April 20, 2008
California olive oils are growing on us
Chicago Tribune, August 31, 2005
Once Upon a Time, When Olives Were Chic 
SF Gate, October 25, 2003
The other California immigrants — plants and trees / Women were often first cultivators of imported flora, stories   
Los Angeles Times, December 1, 2002
Olives a Pressing Concern for Family