"Arete is excellence because it's personal." 
Please tell us about your background in physical therapy?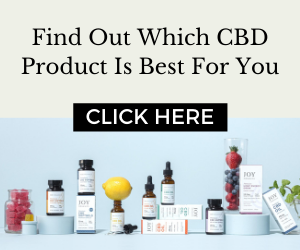 Dr. Mahoney:
I have an eclectic background in the physical therapy industry. I have worked in traditional settings such as outpatient, acute rehab, skilled nursing, long term care pediatrics, acute care, and home health. I've also had the opportunity to work in non-traditional areas as an insurance reviewer, management consultant, and document reviewer.
Why did you decide to start Arete Rehab? 
Dr. Mahoney:
There was and still is so much dissatisfaction from a professional standpoint with therapists that work in the skilled nursing environment because the focus on the patient was lost in the drive for money. In healthcare you can't make decisions solely based upon reimbursement. You have to do the right thing for the patient. Many companies in the skilled nursing therapy industry have completely lost sight of that. I wanted to prove that a company can have both integrity and success with its values and staff; therefore I founded Arete Rehab with that exact mission. 
Did your experience working with unethical rehab therapy companies help develop the philosophy behind putting honesty and integrity at the forefront of Arete Rehab's core values? 
Dr. Mahoney:
In a short answer, yes. The company's name means "excellence" in Greek and this is exactly how I intended the company to be perceived; providing rehab excellence. Since we are therapist owned and therapy-driven, we empower our therapists to determine the appropriate level of care through realistic productivity requirements for each patient.
Why did you decide to focus on the senior population? 
Dr. Mahoney:
I love seniors! I've always felt that people with life experience have wonderful stories to share, as well as good advice to give. For me, working with seniors came naturally.
What about seniors makes you emotional? 
Dr. Mahoney:
Their level of loss. They lose their independence little by little as they age. I see our responsibility as helping them maintain as much independence as possible for as long as possible. 
Why is rehab therapy pertinent to helping seniors maintain their independence? 
Dr. Mahoney:
The sole focus of physical, occupational and speech therapy is helping patients maintain, attain or re-attain their independence. 
What are the differences between physical, speech and occupational therapy? 
Dr. Mahoney:
Physical therapy focuses on the form and function of the body's bones muscles and joints, improving strength, ROM, endurance, walking and works on fall prevention through balance assessment, and coordination.
Occupational therapy works to assure a patient can perform daily activities, such as grooming, dressing, cooking, driving, adaptations for hobbies, writing and, eating.
Speech therapy helps a patient identify strategies for short and long term memory loss, identifies and treats swallowing dysfunctions, treats articulation disorders, and the after effects of stroke of other neurological diseases such as Multiple Sclerosis.
Tell us about the services that Arete Rehab offers? 
Dr. Mahoney:
Arete Rehab focuses on seniors, by utilizing evidence-based approaches to specifically address any difficulties in daily routine. We contract with skilled nursing facilities (SNF) such as nursing homes, as well as assisted living facilities (ALF) to enhance their residents' quality of life by developing a patient-focused plan using treatment techniques to promote the ability to move, reduce pain, restore function, and prevent disability. I like to say we're redefining successful aging—one senior at a time!
Do you have a patient success story that still makes you smile? 
Dr. Mahoney:
There are so many. One in particular was an elderly woman with advanced dementia that had fallen and broken her hip. She and I worked long and hard to get her to walk again, allowing her to go home with her husband. I'm not sure who smiled more, her or I, the day she was able to walk down the hall holding my hand.