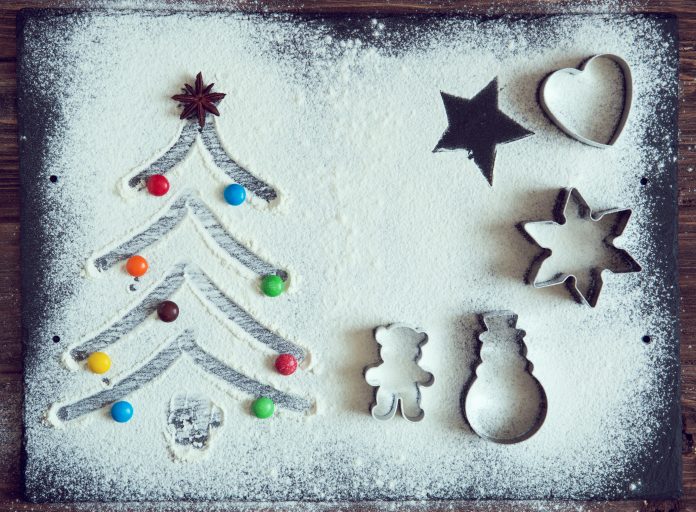 From all of us at Seniors Lifestyle Magazine, we would like to wish you a Happy Holiday season! Planning a party or just cooking for a few? Whether you have a sweet tooth, enjoy yummy veggies or have a gluten sensitivity, please enjoy our favorite recipes for the holidays this year! For more recipes from Seniors Lifestyle Magazine click here.
Edible Christmas Trees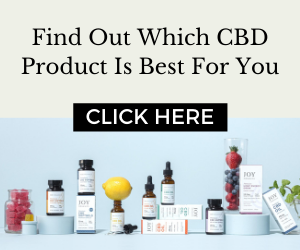 These recipes will have everyone at your gathering talking! The kids will love a fun breakfast fruit tree on Christmas morning!
Here is a great site to give you ideas on recipes using everything from fruits to veggies, cheeses and even pickles! Enjoy!
Recipes can be found here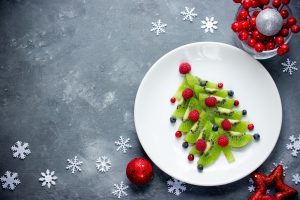 Cheese Fondue
Ingredients:
1/2 lb. imported Swiss cheese, shredded
1/2 lb. Gruyere cheese, shredded
2 tablespoons cornstarch
1 garlic clove, peeled
1 cup dry white wine
1 tablespoon lemon juice
1 tablespoon cherry brandy, such as kirsch
1/2 teaspoon dry mustard
Pinch nutmeg
Assorted dippers
Directions:
In a small bowl, coat the cheeses with cornstarch and set aside. Rub the inside of the fondue pot with garlic, then discard.
Over medium heat, add the wine and lemon juice and bring to a gentle boil. Gradually stir the cheese into the simmering liquid. Melting the cheese gradually ensures a smooth fondue. Once smooth, stir in cherry brandy, mustard and nutmeg.
Arrange an assortment of bite-sized dipping foods around the fondue pot. Serve with chunks of French and Pumpernickel breads. Some other suggestions are Granny Smith apples and blanched vegetables such as broccoli, cauliflower, carrots and asparagus. Spear with fondue forks, wooden skewers, dip, swirl and enjoy!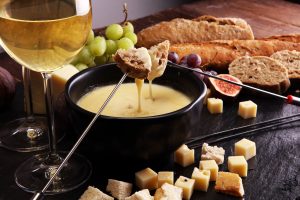 Christmas Tree Spinach Dip Breadsticks
Ingredients:
12 oz. frozen chopped spinach, thawed and squeezed dry
6 oz. cream cheese, softened
2 garlic cloves, minced
½ tsp. salt
½ tsp. onion powder
¼ tsp. pepper
¼ tsp. chili powder
1 tsp. Italian seasoning
½ c. grated parmesan cheese
cheddar or mozzarella cheese
1 tube refrigerated thin crust pizza crust
2 Tbsp. butter
½ tsp. each garlic salt and Italian seasoning
Directions:
Preheat oven to 400 degrees. In a bowl, beat together the spinach and cream cheese. Add garlic, salt, onion powder, pepper, chili powder, Italian season and beat to combine. Add parmesan cheese and ½ c. cheddar cheese and beat to combine.
For shaping directions visit: https://wp.me/p405LX-3SX
Bake tree for about 22 minutes until golden brown on top and cooked through on the bottom. Melt butter and stir in garlic salt and seasoning, brush over breadsticks. Serve warm.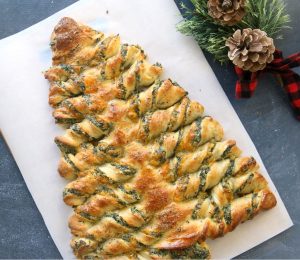 Two Cheese Squash Casserole
Ingredients:
4 lbs. yellow squash, sliced
1 large sweet onion, finely chopped
1 c. shredded cheddar cheese
½ c. fresh chopped chives
1 (8oz.) container sour cream
1 tsp. garlic salt
1 tsp. freshly ground pepper
2 large eggs, lightly beaten
2 ½ c. soft, fresh breadcrumbs, divided
1 ¼ c. freshly shredded parmesan cheese
2 T. butter, melted
Directions:
Preheat oven to 350°. Cook yellow squash and onion in boiling water to cover in a Dutch oven 8 minutes or just until tender; drain squash mixture well.
Combine squash mixture, Cheddar cheese, next 5 ingredients, 1 cup breadcrumbs, and 3/4 cup Parmesan cheese. Spoon into a lightly greased 13- x 9-inch baking dish.
Stir together melted butter and remaining 1 1/2 cups breadcrumbs and 1/2 cup Parmesan cheese. Sprinkle breadcrumb mixture over top of casserole.
Bake at 350° for 35 to 40 minutes or until set.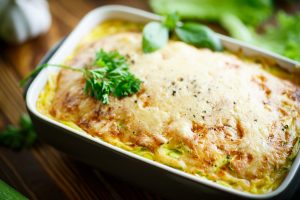 Gluten-Free Whole Roasted Cauliflower
Ingredients:
4 cloves of garlic
1 tsp. smoked paprika
½ bunch of fresh thyme
Olive oil
1 lemon
1 large cauliflower, with outer leaves
4 T. dry sherry
1 x 400g tin of quality plum tomatoes
40g flaked almonds
½ bunch of fresh flat-leaf parsley
Extra virgin olive oil
Directions:
Preheat the oven to 180ºC/350ºF/gas 4.
Peel the garlic, then add to a pestle and mortar with the paprika and half the thyme leaves. Bash well to a rough paste, then muddle in 2 tablespoons of olive oil and season.
Zest the lemon into a separate bowl and set aside.
Trim the outer cauliflower leaves. Trim away and discard the stalk so the cauliflower can sit flat, then cut a cross into the base.
Rub the paprika paste all over the cauliflower, then place in a medium casserole pan. Drizzle over the sherry and squeeze the lemon juice on top.
Cover and pop in the hot oven for around 1 hour 20 minutes, or until tender, removing the lid for the final 20 minutes.
Remove the pan from the oven, then pour in the tomatoes, tearing or slicing them up into chunks. Sprinkle over the lemon zest and pick over the remaining thyme leaves.
Return the pan to the oven for a further 10 minutes, or until the cauliflower is golden.
Meanwhile, toast the almonds in a dry frying pan over a medium-low heat until golden, then leave to cool.
Once ready, take the pan out of the oven. Scrunch over the toasted almonds, then pick, roughly chop and scatter the parsley leaves on top.
Drizzle with extra virgin olive oil, then carve up and serve with pilaf rice and steamed greens, or as part of a bigger spread.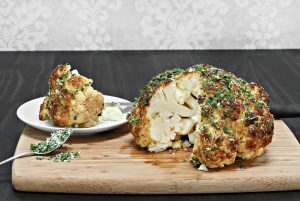 Grilled Salmon And Pineapple Salsa (Heart Healthy!)
Ingredients:
For the salmon:
½ c. pineapple juice
2 tsp. reduced sodium soy sauce
2, 4-5 ounce salmon fillets
For the salsa:
¾ c. diced pineapple
¾ c. diced cucumber
1 small green onion, sliced thinly
1 T. minced cilantro
¼ tsp. cumin
Pinch of chili powder and sea salt
Directions:
In a resealable bag or shallow dish, combine the pineapple juice and soy sauce. Place the salmon inside and refrigerate for 30-60 minutes.
Chop all ingredients for the salsa and combine in a small bowl. Set aside until ready to serve.
Preheat the grill to medium-high and oil the grates.
Grill salmon 2-3 minutes per side, or until no longer pink in the middle. (Cooking time will depend on thickness of the fillets)
Serve with greens and top with salsa.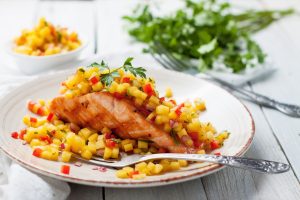 Mediterranean Braised Beef (Great For Diabetics!)
Ingredients:
1 boneless beef chuck shoulder pot roast (2-1/2 to 3 pounds)
1/4 cup all-purpose flour
2 tablespoons olive oil
1/4 cup balsamic vinegar
2 small onions, halved, sliced
4 medium shallots, sliced
1/4 cup chopped pitted dates
1/2 teaspoon salt
1/4 to 1/2 teaspoon black pepper 
Directions: 
Heat oven to 325F. Lightly coat beef pot roast with flour. Heat oil in Dutch oven over medium heat until hot. Brown pot roast; remove.
Add 1 ½ c. water and vinegar to Dutch oven; cook and stir until brown bits attached to pan are dissolved. Return pot roast. Add onions, shallots, dates, salt and pepper. Cover tightly and cook in 325F oven 2 to 2 ½ hours or until pot roast is fork-tender. Remove pot roast; keep warm.
Cook liquid and vegetables over medium-high heat to desired consistency. Carve pot roast. Serve with sauce.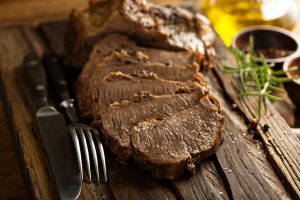 Crepes
Ingredients:
2 large eggs
¾ c. milk
½ c. water
1 c. flour
3 T. melted butter
Butter for coating the pan
Optional: serve with your favorite fruits and a sprinkle of icing sugar, or a drizzle of maple syrup or whipped cream!
Directions:
In a blender combine all of the ingredients and pulse for 10 seconds. Place the crepe batter in the refrigerator for 1 hour. This allows the bubbles to subside so the crepes will be less likely to tear during cooking. The batter will keep for up to 48 hours.
Heat a small non-stick pan. Add butter to coat. Pour one ounce of batter into the center of the pan and swirl to spread evenly. Cook for 30 seconds and flip. Cook for another 10 seconds and remove to the cutting board. Lay them out flat so they can cool. Continue until all batter is gone. After they have cooled you can stack them and store in sealable plastic bags in the refrigerator for several days or in the freezer for two months. When using frozen crepes thaw on a rack before gently peeling apart.
Cook's Note:
*Savory variation – Add ¼ tsp. salt and ¼ c. chopped fresh herbs, spinach or sun-dried tomatoes to the egg mixture.
*Sweet variation – Add 2 ½ T sugar, 1 tsp. vanilla extract and 2 T. of your favorite liqueur to the egg mixture.
Thumbprint Cookies
Ingredients:
1 ¾ c. all-purpose flour
½ tsp. baking powder
½ tsp. kosher salt
¾ c. butter, softened
½ c. sugar
1 large egg
1 tsp. vanilla
Assorted jams for filling cookies
Directions:
Preheat oven to 350F and line two baking sheets with parchment paper. In a large bowl, whisk together flour, baking powder and salt.
In another bowl beat butter and sugar until pale and fluffy, 5 minutes. Beat in egg and vanilla, then add dry ingredients in two batches until incorporated.
Using a small ice cream scoop, scoop 1" balls onto prepared sheets. Press a thumbprint into center of each ball, ½ "deep. Fill with a small spoonful of jam.
Bake until edges of cookies are golden, 13-14 minutes. Cool on baking sheets before serving.