Many people wish to live longer to spend more time with their family and friends, yet only a few are making it happen. Achieving a healthy lifestyle does not happen overnight. You have to consistently work hard every day to get the best wellness you wanted to achieve.
Aging and health are entirely connected. It means that as we age, our health weakens and we put ourselves to a higher risk of acquiring diseases. Our immune systems weaken brought by an inappropriate lifestyle. We also spend too much time working and eating unhealthy foods, which makes our body fragile.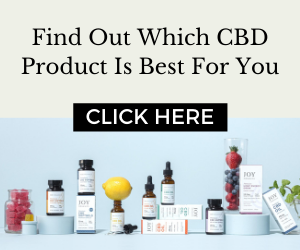 Achieving a healthy body as we age is not a problem at all. Take note that there are various ways we choose to promote a healthy way of living. Some people are keen when it comes to the food they ate. Some are even going vegan or taking a ketogenic diet to get away with harmful cholesterol that can lead to more severe disease.
Exercising is also another way of getting a healthy body physique. All these things are essential to achieve optimum health. On the other hand, there are even more natural ways where you can promote a healthy body. Most medical professionals suggest that drinking wines around one or two glasses each day is an impressive way of maintaining a well-balanced lifestyle. It is because wines contain several natural antioxidants that aid our body to some harmful diseases. Here are some of the surprising health benefits of drinking red wine.
Lower the Risk Of Alzheimer's Disease
The cognitive response of every individual gets reduced as we age. It is brought by a lot of activities that our brain does. Make sure that overuse of the mind may cause damage and worst case is developing a loss of memory known as Alzheimer's. It is the main reason why people why we need to drink moderate red wines or Rosé wines daily to avoid the risk of neurological damage and to keep our brain cells active as we get older.
Reduce the Acquisition Of Cancer
Cancer is one of the deadliest diseases that could inflict a person. It requires expensive treatment, and when not treated properly, it worsens and can lead to an early death. You can make your body's cancer cells healthy by making sure you drink wine every day.
According to nutritionists, wines contain resveratrol. It is a natural ingredient found in grapes that fights our body from turning the cancer cells into a disease. They keep them secure and healthy and protects it from developing. It also protects all our organs to get away with harmful carcinogens.
Diminishes Body Inflammation
It is imperative that our body can suffer inflammation brought by infection. Our body weakens, leading us to inappropriately functioning. It also delays the tasks we need to complete. Drinking a glass of red wine every day makes every part of our body stronger, making sure that we get rid of any inflammation.
Decreases Diabetes Acquisition
Drinking red wine daily can regulate the glucose count in our body. It also increases the body's insulin to fight too much sugar production. Take note that our body can develop severe diseases like diabetes when we consume too much sugar. It means that that glucose is activated leading to a more severe complication. Red wines help keep your sugar level normal to keep us safe from diabetes.
Keeps A Younger Looking Skin
The resveratrol present in wine also does wonders to your skin. It helps in removing dead skin cells allowing new ones to generate. It keeps younger and fairer-looking aesthetics inside and outside. Some people are not only drinking wines to achieve youthful skin but directly use it as a skincare agent to gain the full advantage.
Brings Down Any Blood Clot
The normal flow of the blood in our body is crucial to make it fully functional. Blood clots happen when an artery is blocked by harmful cholesterol and restrict it to flow inside our body. Red wine helps in making sure that our body can get away with these harmful toxins and maintains a stronger artery and veins.
It is also vital that our blood can flow correctly, so it is evenly distributed inside. It also aids in the right count of our red and white blood cells along with the platelet. Make sure to drink one or two glasses of wine every day to regulate the free blood flow.
Turns Down The Development Of Hypertension
Many people inevitably suffer hypertension as they get older. Overeating unhealthy food and drinking beverages with high alcohol content may also cause hypertension. The cholesterol carried by these elements may cause in the rise of blood pressure leading to severe hypertension. Red wines ultimately regulate the production of bad cholesterol, allowing our body to extract it.
Image Credit