Eighty-five percent of Canadians would rather age in place than live in retirement residences or other circumstances, according to Newswire Canada. The right bathroom modifications make it simpler for seniors to age in place. When seniors remain in their homes, as they want to, they may age with the utmost dignity. Many seniors have health and mobility challenges, which make using bathrooms difficult and/or hazardous. Practical bathroom modifications are the answer. This guide will detail some of the most effective, modern ways to make a bathroom easier for seniors to use, as well as safer. 
Grab bars are bathroom modification essentials
To stay healthy, senior citizens need to take baths or showers twice a week or more. When grab bars are installed, seniors will feel more confident about bathing or showering. Without proper grab bars, seniors may be hesitant to clean up, which may raise the odds of infections. Bathrooms are slippery, wet places and these rooms do present risks to older members of the population. Grab bars for bath/shower are a good way to reduce the risk.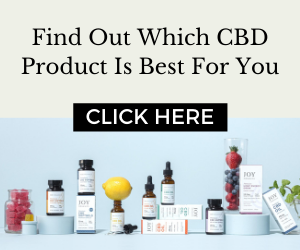 Diagonal, vertical and horizontal grab bars are available. Install them in bath/shower enclosures and consider adding more grab bars near toilets. Some grab bars are 2-in-1 styles which serve dual purposes. These types of grab bars help seniors to feel secure and get around bathrooms safely, while also holding towels, bars of soap or toilet paper.
Consider adding a bath and shower chair
These chairs may also be called bath benches. Bath and shower chairs usually feature suction cups on the base of the chair legs. These suction cups stick to the base of bath/shower enclosures and keep the chairs from sliding or moving around. When seniors purchase bath and shower chairs, they will be able to enjoy greater stability while they bathe. They will feel safer and enjoy more comfort.
Adult children of seniors may want to consider talking to their parents about accessing and installing bath and shower chairs, if they aren't already in place in homes. While most seniors are proactive about maintaining their independence as they get older, adult children may help by discussing home modifications, such as bath chairs, and helping seniors to get these home modifications up and running.
No-slip flooring is a practical purchase
Seniors are prone to slips and falls. 20 to 30 percent of senior hospitalizations in Canada relate to slips and falls. No-slip flooring is a good choice for the entire home, but particularly the bathroom, which may have wet, slippery surfaces. Tile flooring with smaller tiles is one option. Smaller tiles means more grouting and this means more grip. If replacing flooring isn't feasible from a financial perspective, adding non-slip mats made from rubber will be a smart and cost-effective strategy. If a senior won't be using a bath or shower chair, it will be wise to add a non-slip rubber mat to the bath and shower enclosure.
Bathrooms are sensible place to make home modifications that help seniors to age in place. Installing grab bars, a bath and shower chair and no-slip flooring (or adding non-slip rubber mats) will boost stability, safety and comfort. A bathroom with these updates will be easier to use, so seniors find it simpler to stay fresh and clean.