Members of older generations are embracing technology more than ever before – especially when it comes to their home. According to data from AARP's recent survey, smart home technology adoption rates among this demographic (ages 56 and older) have more than doubled in the past two years.
From home monitoring devices to internet-connected home thermostats and appliances, WiFi-connected features will continue to become more popular among this age group as new innovations help them maintain independence into their retirement years.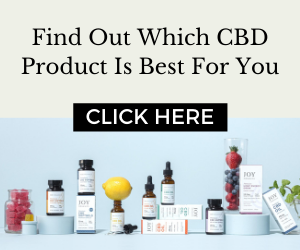 Not your average seniors
This generation, encompassing those born between 1946-1964 and commonly referred to as "baby boomers," are defying stereotypes in more ways than one. In addition to embracing new technology with open arms, an increasingly high proportion have been resisting or delaying the move towards traditional senior housing such as nursing homes and 55+ communities. As a result, senior housing occupancy fell to eight-year lows last year, and many predict that soon the competition to attract this generation will begin ramping up in a major way.
This increasingly popular trend among baby boomers is beginning to fragment the senior housing market now that a larger percentage of older adults are choosing to either stay in their existing apartments or move to newer multifamily developments with smart home tech, on-demand services, and home care aides that enable apartment living for longer periods of time.
Embracing the smart home
While delaying the move to traditional senior housing, this generation is embracing innovations that support independent living and ease the typical burdens that are associated with living on your own.
These smart home technologies, such as internet-connected lights and home appliances, have become critical to this generation's everyday lives to the extent where the majority of this demographic are now using it daily. According to a recent Xfinity Communities survey, this age group rates available technology in their homes as being more important than all other age groups.
While they are embracing some new technology, the generation is also reluctant to give up what they know – cable TV. More than any other generation, they report traditional network/cable TV as their primary source of watching video.
Technology to Help
Having these types of technology requires a strong network that can handle multiple devices with no interruptions. For senior housing and multifamily communities, property managers can target this generation with resident-connected smart home devices and other technologies, high-speed internet and a reliable network will continue to rank high among the most important factors.
As this generation continues to enter retirement years in larger numbers, it will be interesting to watch the other trends and stereotypes they disrupt across the senior housing market and technology industry. As more innovations are introduced for smart home technology, property managers can get ahead of the curve now and prepare for the future demand.