Caring for an aging loved one is difficult in the best of times. But the COVID-19 pandemic has made a hard task even harder. Family members caring for a loved one in their home are faced with so many more concerns during this time. Simple tasks like shopping for groceries or picking up medication have an added layer of complication and worry.
On top of that, due to stay-at-home orders or lockdowns in some areas, family caregivers may be entirely without respite care, making the task of self-care more difficult than it already was.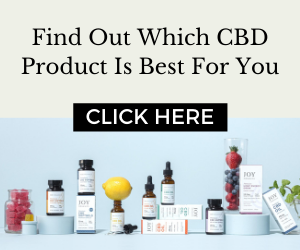 It's important to remember that we will get through this time. Things will become easier again. Here are some tips that can help caregivers through to brighter days.
Look After Your Own Mental Health
Even as self-care becomes more difficult, it's also more important than ever. A family caregiver may be feeling like they never get a break, like they're on call 24 hours a day. As anxiety mounts, frustration may be nearer to the surface than before.
It's difficult, but caregivers should try to stay positive. It's normal to feel afraid and anxious, but they should make sure to do things they enjoy, too. Caregivers should get their loved ones involved wherever possible, making this time easier for them, too. Staying connected with friends, family and social clubs via video conferencing can also help.
Caregivers should avoid fixating on the news if it makes them more anxious. It could be best to set a time once per day to check the news and social media to stay informed, and then step away. Of course, if a caregiver feels that their symptoms are indicative of depression or anxiety disorders, they should reach out to their healthcare provider for help.
When a caregiver takes care of their frame of mind, it better enables them to care for their aging loved one.
Keep a Routine
Especially if a community is in lockdown, it can be easy during the pandemic to let hours and days slide together, or even lose a sense of purpose and direction. Caregivers can combat this by putting a daily routine in place, making life easier and more reassuring for themselves and their loved ones.
Households should go to bed and wake up at sensible times, prepare and eat regular meals together, and schedule time for activities, hobbies and breaks.
It's possible that local social distancing rules have disrupted an aging loved one's cherished schedule, too. If they enjoy walks several times a day or visiting a senior center, they may be missing that part of the routine and be confused about the disruption. Caregivers should exercise patience with them and do their best to find alternatives. For example, spending time out of doors in the back yard can be a substitute for going on walks.
Building a new routine can give each day structure and give everyone things to look forward to.
Stay Safe
Keeping themselves and their loved ones safe from COVID-19 is, of course, a priority for caregivers. The tasks of frequent handwashing and sanitizing surfaces can start to feel onerous, but taking safety measures will also help caregivers' peace of mind.
Caregivers should always follow CDC guidelines and local regulations. Caregivers could get groceries delivered to the home or ask a friend or family member to drop them off. Medications should also be delivered if possible. Reach out to healthcare providers for assistance if needed.
No matter how isolated caregivers might feel during this time, they are not alone. Resources are still available to help. Caregivers can reach out to their local social services department, loved one's healthcare providers, or other local professionals to find out what is available. With help from others, caregivers can make it through this time safe, strong and healthy.