With warmer weather here, it's the perfect time to consider taking a family road-trip. But for some, especially those with large families, this prospect might require a new vehicle suitable for the occasion. From dealing with multiple salespeople to hidden fees, the process of purchasing a new or replacement vehicle can often be more stressful than planning the vacation itself.
Pfaff Auto has recently launched a new purchasing model that's designed to make car purchasing faster, simpler, and more transparent for everyone. Whether you're buying a Volkswagen or a Porsche, you'll always get the best price first, pay no hidden fees, and enjoy a negotiation-free experience which shortens what was once an extremely time-consuming experience. Pfaff has been a leading Canadian automotive retailer since 1964 and was created out of the desire to provide the best customer service experience in the industry.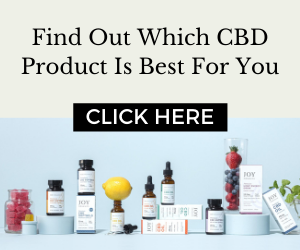 To help save time and effort, and reduce the stress and hassle that comes with purchasing a new vehicle for your trip, we're providing insight into everything you need to consider in order to find a car that suits your needs.
Make sure your needs are met
A great dealer will present you with the vehicles that fit you best and listen carefully to your needs, showing you the features and letting you take a test drive to ensure your expectations are met. Are the dealer's salespeople paid based on an old-school commission, where they are motivated simply to sell you the most expensive vehicle, and provide the lowest trade value, or are they truly finding the vehicle that best suits your needs and not theirs? 
Keep transparency in mind
A modern car-buying experience should be free of the old-school tactics of "let me ask my manager," conversations that happen behind closed doors, and endless back-and-forth negotiations. A great car dealer will present you with their best price first, right up front, and you should be able to complete a transaction in a fast, easy, and un-pressured manner that values both your time and your intelligence.
Are there any hidden fees?
Some dealers will heavily discount the price of the car, only to recuperate those dollars with fees and additional extras. Check to make sure that you're not saddled with unnecessary administration fees, or any fees other than those for items actually installed on the car, or required by legislation. When comparing price quotes from different dealers, compare the "all in" cost inclusive of the vehicle and all fees to determine whose price really is the best.
Is the trade-in value provided for your car contingent on you buying their car?
Dealers may provide a higher trade-in value for your existing vehicle only if you purchase the vehicle they are presenting; this is another form of old-school negotiating. A more modern, transparent way of doing things is to present a trade-in value that is valid even if you choose not to purchase the car – a true reflection of your vehicle's value. When presented hand-in-hand with a dealer's best price (that they gave to you the first time around), a fair trade value is the most transparent way to purchase a car.
Learn your car dealer's exchange policy
Should you for whatever reason decide you've chosen the wrong vehicle, does your car dealer offer a money-back guarantee or exchange policy? Dealers like Pfaff's GTA-area stores offer reasonable exchange and guarantee policies that make it easy to return a car if you think you chose the wrong one.
Know what your time is worth
While you may save a couple of hundred dollars by driving all over town to different dealerships, and negotiating with multiple salespeople, your savings will rarely be compensated for if you consider what all those hours are worth to you. Do you want to waste countless hours sweating through negotiations, or would you rather be presented with a fair, market-based price upfront, and experience a faster and more transparent sales process? Know what your time is worth.