What a fabulous idea for seniors! This Prom Night event has already occurred but we wanted to share with all of you!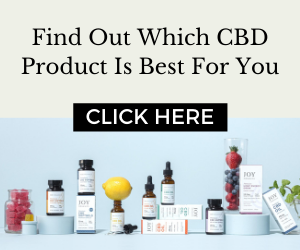 Friends Team Up to Bring Live 1950's Band, Prom Night Touches, Decor and 50's Nostalgia to Toronto Nursing Home, Vermont Square, on Wednesday, May 9th from 6:30pm -7:30 pm
TORONTO – Tuesday, April 3rd, 2018 – With a vision of bringing joy, happiness and nostalgia to nursing home residents and their families, a group of Toronto friends have teamed up to bring "Twist and Shout Prom Night" to life; a 1950's prom night for senior citizens.
On Wednesday, May 9th, "Twist and Shout Prom Night" will take place at Vermont Square, a nursing home in downtown Toronto, from 6:30 pm – 7:30 pm.
A live band decked out in 1950's attire will play hits from all the big name artists of that era, such as Elvis, Everly Brothers and Buddy Holly, and the space will be decorated like a 1950's prom. Snacks and refreshments will be provided, and each resident will receive a corsage or boutonniere for the evening. A Prom King and Queen will also be crowned!
In addition, the team planning this event will all be on site that evening dressed in 1950's-wear to dance and interact with the residents and their families.
The original brain-child of Danielle LeBlanc, a Nova Scotia native, actor and musician who resides in Toronto, "Twist and Shout Prom Night" has now inspired a team of 20+ people and counting to make this vision a reality.
"This project quickly went from being my project to our project, and I'm so grateful to everyone who agreed to donate their time and talents to this idea," says LeBlanc. "It brings me so much joy that we're able to bring music and a nostalgic evening to a nursing home, a community that is so close to my heart."
With a bigger vision of bringing this prom night concept to nursing homes all over Toronto and beyond, LeBlanc was inspired to create this event after spending a couple of years visiting both her grand-mother and father-inlaw in a nursing home in her hometown of Clare, Nova Scotia. Her father-in-law, who lived his entire life as a brilliant musician, resided in the Alzheimer's/dementia unit of the home.
"The staff at the nursing home in my hometown are incredible. They take such good care of their residents, but those couple of years were pretty eye opening. My Grammy got so lonely, and my father-in-law couldn't play music anymore as his disease progressed. It can be really hard for everyone; the residents and families alike." says LeBlanc. "I wanted to create an event where families in this community can connect through music and feel love, happiness, joy and nostalgia. So, that's what we're going to do."
For more information on "Twist and Shout Prom Night", or if you'd like to bring this concept to a nursing home in your community, please contact twistandshoutprom@gmail.com.