Photo by Mark Paton on Unsplash
Technology has brought us some amazing sensory-enhancing devices–everything from eyesight improving lenses (centuries old) to portable phones that let us communicate (and hear) people from thousands of miles away. (Think iphones).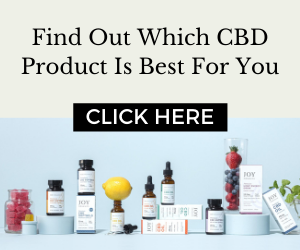 Wonders never cease.
Besides nearsigtedness (myopia)–I'm 73–the one disability I have had since childhood has been some hearing loss.  It may have been caused by tonsillitis, being born with narrow ear canals, an infection etc.  But age is certainly a factor.  I have between 20-25% hearing loss in both ears–one slightly worse off than the other.
By contrast, my wife, also in her early 70s, has nearly PERFECT hearing–she can hear the proverbial pin drop from miles away.  I sometimes think she can "hear" even my thoughts–scary, right?  Her hearing ability is truly remarkable.
Consequently, she has little sympathy for me in this regard, and after pressure from some other family members I agreed  to get hearing aids.  I do admit I have trouble always understanding what people are saying in fairly close proximity, and the tv volume has to be turned way up.  I might add that it certainly hurt to hear a family member say I might not be able to hear my wife if she was in trouble around the house (but when she screams it's usually in a high pitch but, so far, I've been Johnny on the spot).
So we went to Costco to look into getting the aids since they have a hearing department staffed by trained specialists (but NOT necessarily certified audiologists).  You need to make an appointment–they are that busy–and initially I was turned away because I had some earwax build up, something my narrow ear canals contributes to.
Their behind the ear (BTE) aids with single use batteries (which are cheap) are the most reasonably priced, around $1000, with a year guarantee.  They are the Costco Kirkland Signature brand but made in Switzerland. The specialist  discouraged me from getting just one aid because "your brain needs to get equal input from both sides" (said the specialist).  Ok, no argument there.  
When I came to my next appointment I was given a series of tests to determine my actual hearing loss in each ear, and I could see on a screen the results pretty clearly.  I was asked to identify different levels of sounds and whether they seemed appropropriate in comparison to others.  It was a pretty thorough exam and I liked the specialist who performed it.
Then he supplied me with a pair of "loaner" aids and asked me to walk around Costco and tell him if there was an improvement.
There certainly WAS, although the sound was a little "tinny."  (Costco is a cavernous warehouse.)  I'd say I was pretty "sold" at the time.
Of course, I was encouraged to use the aids immediately (when I got my own) and regularly from that point on.  The first thing I noticed was the difficulty in keeping the ear buds firmly in my ear canals.  What accomplishes this is only friction and a small plastic prong that lodges next to your ear that keeps them snug.  Since I wear glasses pretty much 24/7 the ear "handles" must fit besides the ear amplifier, and it's a bit of a squeeze–and when my wife insisted I get new glasses the "handles" turned out to be larger and they would slide right off the amplifiers.  THEN add masking during the pandemic and there was  ANOTHER impediment as the straps interfered with both glasses handles and the amplifiers themselves.  
Getting "equipped" every day was proving to often be a troublesome chore and sometimes took quite a lot of time.
Now maybe at this point you think I am exaggerating or just making excuses for what comes next–not using the aids.  So maybe I am, somewhat.  But there is another issue.  The batteries last only a few days, are difficult to put in as they are teardrop size, and while they do send a signal warning you they are ready to fail, they are rarely in sync so you may spend a few hours WITHOUT the balancing effect of the same sound inputs–in other words, one ear will hear better than the other.
Of course, you can carry spares.
Granted, I have not looked into all the other options for hearing sufferers–there are aids whose amplifiers will fit inside your ear canals and not behind your ears.  (Considerably more expensive and what if you forget they are in there and shower with them?).  Spending a lot MORE money at this point is not an option.  Then there are cochlear implants which, if you really have poor hearing, may be the way to go–but the surgery itself is expensive and may not be covered by insurance.
I urge you to do a search online BEFORE you go through what I have, and opt for the cheapest device that SEEMS to be a good solution such as when Costco backs in. nothing is guaranteed until you've taken your good time experimenting with it.
And be wary of the many ads you will see for aids that are just essentially amplifiers of sound. I admit I once bought a cheap one (yet it had good reviews on Amazon) some years ago and it is still sitting on the shelf…But the prices are certainly reasonable.
For now, I will wear the aids when around family members and listen VERY closely to what my wife says. I think it is not asking too much for her, however, to NOT talk through walls, and to speak up in general. She continues to get irritated that I cannot hear her perfectly much of the time, but then people who care about each other must learn to forgive their inadequacies. At least, I hope she and others will…