A recent study conducted by the University of Pittsburgh and reported by 90.5 WESA Health and Science contributor, Sarah Boden, suggests that seniors today are happier than previous generations, "particularly when it comes to their mood, their energy, and their feelings of hopelessness."
Are Younger Seniors Less Depressed?
The study spanned over three decades and surveyed more than 3,000 residents of the Monongahela Valley. The results were intriguing and revealed that individuals on the younger end of the senior spectrum were less likely to report symptoms of depression.  Specifically, the report detailed that "when compared to people born between 1902-1911, those born between 1912-1921 were 43 percent less likely to feel depressed in their senior years. Those born between 1922 and 1931 were 63 percent less likely to been depressed, than the first group. And people born between 1932-1941 were 79 percent less likely to be depressed, when compared to those born three decades earlier." The study concluded that the results are linked to quality of life over any other factor. Higher quality of life equals happier seniors.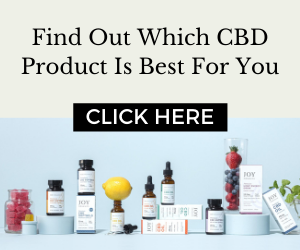 Quality of Life Key to Happiness
Quality of life.  It is a phrase that is used often, but what does it actually mean? The World Health Organization (WHO) defines quality of life as "an individual's perception of their position in life in the context of the culture and value systems in which they live and in relation to their goals, expectations, standards and concerns." According to the WHO, quality of life "is a broad ranging concept affected in a complex way by the person's physical health, psychological state, personal beliefs, social relationships and their relationship to salient features of their environment."
While everyone's definition of quality is different according to what holds meaning to them, the following are common practices you can apply to improve your own quality of life:
Physical Well-being
Being active not only promotes overall physical and mental wellness, it also allows seniors to maintain strength and agility, reduce their risk of falls and remain independent and at home for longer. Assistive devices and moderated exercises are great options for seniors who have limited mobility, allowing them to get their blood pumping at their own pace. Of course, good nutrition and eating the right foods also promotes physical well-being by providing energy and mental clarity.
Emotional & Spiritual Health
Depression in older people is a very real problem, affecting nearly 6.5 million seniors in the United States. Depression can be caused by loss such as the death of a loved one or declining health; life events such as retirement; or medical diseases and side effects of medication. Treating depression with the assistance of a medical professional will greatly improve the quality of life for an older person struggling with the disease. Spiritual health is also linked to a more fulfilled life, whether that be participating in religious or spiritual activities, or having a belief that your life has purpose or meaning.
Belonging
A sense of community and belonging has a significant impact on quality of life. Having family and friends you can count on, neighbors to socialize with and the necessities of life – such as medical and dental care, nutritious food and greenspace –can go a long way to enhancing a sense of belonging and comfort.
Hobbies & Zest for Life
Hobbies stimulate your brain in a unique way. By practicing a hobby that you are familiar with and enjoy you are not only triggering muscle memory, you are also releasing dopamine – otherwise known as the 'feel-good' hormone. A sharp and active mind improves thinking and memory skills and increases overall well-being.  Likewise, maintaining a zest for life, including an interest in current events and willingness to try new things can enhance your quality of life.
What aspects are important to your own quality of life? We'd love to hear about what makes you feel happy and fulfilled!
Image Credit: