No one wants work to do when they buy a home these days. They all want stainless steel appliances, granite countertops, neutral paint, beautiful, clean rooms, and NO WORK. No clutter, painting, major repairs, cleaning, yard work, or barriers to their enjoyment of the home, should they choose to buy it. This is the true function of Home Staging. Preparing a property to look it's best from the first view, which is usually online.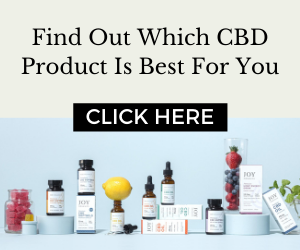 Gone are the days when we open a newspaper and look up listings, circling them to go for a drive-by look before calling the agent. In the last 10 years, the ways Realtors sell a home has become completely focused on online and MLS pictures. Many agents are hiring Home Stagers to come in before the video shoot, before the professional photographer arrives, and before it hits the online viewers. With home prices high, the home absolutely must look it's best, and not every homeowner has the time or vision to appeal to a buyer with discerning taste.
How can you be ready for a home sale? Ask yourself what time, and budget you're dealing with and be very realistic. Making any changes to the home prior to sale should hopefully be recouped once sold, after expenses. No one can afford an entirely new home full of updated new furnishings and decor, so, how can you manage?
Our team can bring in the needed elements to stage a home, and, incorporate what items you already have whenever possible, using your own items in new ways, decluttering every room, and space, removing extra furnishing, adding new rental pieces, and layering in colour, fresh design, paintings, and making it as clean as it can be. We can work to manage contractors for repairs and cosmetic upgrades on your behalf to be ready.
Buyers Will open cabinets, closets, and walk through every single space looking for any reason to put in a lower offer. Despite the fact that your clothing, decor, and furniture is leaving with you, buyers have a difficult time imagining themselves fitting into a home unless we make the needed space for them. Buyers Will make a judgment on the home's viability from the first stop at the curb, and the first walk through the door. Within seconds, we make these judgments and if it's a negative impression, you'll have a harder time making them change their minds.
When you watch this Home Staging Video, by our team at Strategic Property Solutions, imagine the kind of help we can provide for your home before it goes on the world-wide-web.
What can we do to help?
We provide a consultation and quote in advance, working within your specific timeframe and budget.
Pack up extra belongings
Disperse donation and items for disposal
Work with you to make decisions on needed cosmetic upgrades and deal with contractors
Re-arrange, and bring in new temporary furnishings, artwork, decor and accessories
Clean and prepare every area of the home for visitors and photography
De-stage and finish packing your home after sale
Unpack at your new location and resettle you in the new space