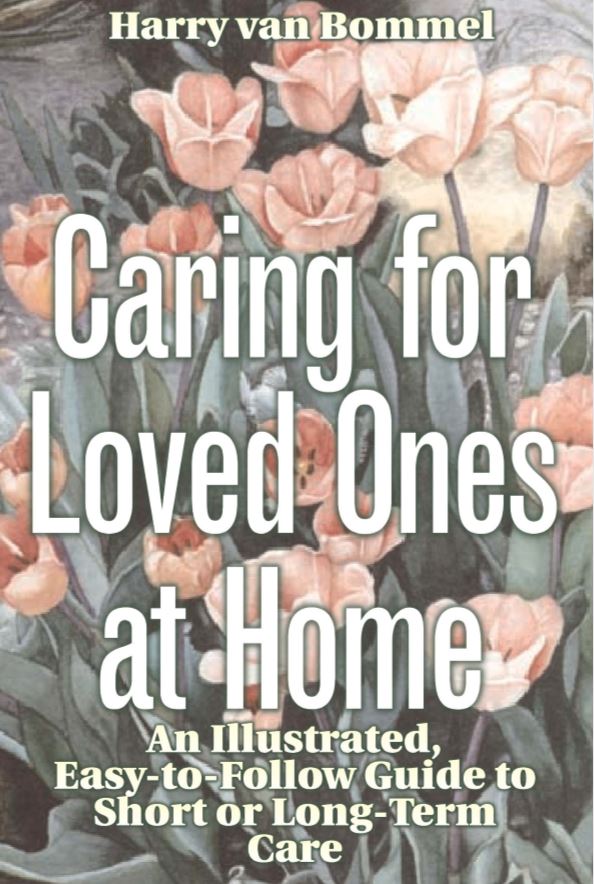 The following are some stories of how different people met their home care needs. For Jennifer, all of her home care was provided by family, friends and familiar health care providers. Francis needed a mix of family and special home care programs offered through the health care system. Jorge had to rely, almost exclusively, on the professional services offered through Home Care Programs and other community organizations. Justin's story highlights some of the similarities and differences of providing care to children at home. Sara's daughter Julie lives thousands of miles away yet is actively involved in the home care of her mother. These stories give us examples of what we might do in similar circumstances.

Home Birth

Jennifer has decided to have a home birth if her pregnancy continues to go well. Her husband Joe is a little nervous but agrees as long as the midwives teach him what to do if there is an emergency in the middle of the night. As Jennifer's pregnancy continues, there are some typical ups and downs and concerns. All of these are met with compassion and honest communication between Jennifer, Joe, their midwives and their family doctor.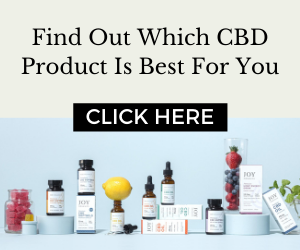 When the baby announces it is time to arrive, Jennifer and Joe call their midwives and their two friends, Susan and Margaret, and prepare their bedroom for the birth. Jennifer has time for a hot shower while Joe gets their young son, Daniel ready for a day with his 'Auntie' Margaret. When Margaret arrives, she takes Daniel out for a morning full of pre-planned activities. When Susan arrives, she begins to make muffins for everyone and prepares tea and other 'comfort foods' for Jennifer, Joe and the midwives. When the mid wives arrive, they have all the equipment one would find in a community hospital for deliveries, and they equip the room using towels to cover the equipment that will likely not be needed. They come in and out of the room to check on Jennifer, but for the most part, leave Jennifer and Joe together.

When the baby is ready to come out, Joe helps support Jennifer while the midwives talk Jennifer through the process. It takes different body positions, careful attention to breathing and Jennifer's loving attention to her baby. With the midwives' gentle assistance, the baby is born at 12:12 p.m. just in time for Daniel to see his new sister. The midwives help clean up the room and one stays during the afternoon to make sure that everything is going well. Joe, other family members, friends and the midwives continue to provide home care support to Jennifer and the new baby for the next few days and weeks until everyone is strong again. Joe helps Jennifer wash herself in bed. He also helps her begin to move around the house and go to the washroom. Jennifer, Joe and Daniel are all proud of Maria's arrival in the safety and comfort of their own home.

Recovering at Home

Francis lives on a farm about 25 miles from the nearest hospital. One night she wakes up in extreme pain. Her husband Willy rushes her to hospital where she undergoes emergency surgery. After about a week in the hospital, Francis is able to go home to recover. Willy has to spend most of the time out in the fields as this is harvest time. However, he always gets back to prepare Francis a good lunch and supper before going out to work a little longer.

Their daughter Marion, still lives at home and is able to help around the house when she is not at work. Marion makes sure that Francis takes the right medication at the right times, helps her mother do some simple washing up in bed, and helps her to the washroom. She changes the linen on the bed regularly so that Francis is comfortable. Marion tries to be home when the nurse arrives so she and her mother can ask the nurse specific questions and record the nurse's answers. She cooks and freezes some meals so that her father only has to warm them up the next day.

Every day during the first week at home, a visiting nurse comes to change Francis' dressing. The surgery was major, so Francis cannot have a bath and the visiting nurse gives her a sponge bath in bed. After the first week, the nurse only comes every third day for another two weeks. By then Francis is able to take care of her own personal care and will be back to full strength in another three weeks.

Long-Term Care at Home

Jorge is 82 years old and lives in a Home for the Aged in a big city. His wife died 11 years ago and he has no family living nearby. He has difficulty getting around so he uses a motorized scooter. His Home Care Case Manager arranged for him to get his bed raised so that it is easier to get in and out of it alone at night. She also arranged to have Jorge's bathtub adapted with strong holding bars to make it easier to use. An adaptive toilet seat is also used so that Jorge does not have to bend as far to sit down.

A nurse comes every three days to help him shower and wash his hair. A homemaker comes once a week to give his single-room apartment a good cleaning and do some of his laundry. The homemaker also prepares a nutritious lunch and supper for him. Some of Jorge's other meals come through the community group Meals on Wheels and the rest he cooks himself or eats with friends in his building.

A volunteer comes to visit Jorge for a few hours every week. Jorge and David chat about common interests, play cribbage and make plans for special occasions like the winter holidays, shopping trips, drives in the country or a simple stroll around the building. David understands some basic home care skills so he is able to help Jorge go to the washroom, help review the charts left by the visiting nurses or give him a wonderful massage just before leaving for the night. They have become friends over the past few years and David invites Jorge to his home once every month or two to share in some family activities.

Jorge had to go to hospital suddenly with a heart problem. Before he returned home, an occupational therapist visited his apartment to see if there was other equipment that could be brought in to help Jorge with his daily tasks. Home Care arranged to bring in a few more metal bars that Jorge could hold onto in his kitchenette and by his bed. They also recommended that Jorge subscribe to an emergency telephone signal that he would wear around his neck. If he fell or could not get to a phone, he just presses the button and a signal goes to a business that calls a neighbour to check on him.

Jorge is able to stay in his home because of the services available in his community. If he becomes less able to care for himself, however, he will require further services not yet available to him at home. Since he has no family or close friends nearby to help, he will need to go into a long-term care facility or nursing home. This frightens Jorge but he continues to hope that it will never come to that for him, as it has for so many of his friends who used to live in the same building.

Caring for a Child

Many of the suggestions in this book hold true for children as well. A few extra points are illustrated by Justin's story.

Justin is 7 years old and was in the hospital for surgery on his elbow, which he injured in a soccer game. His parents, Doreen and Tyrone, had talked with his physician about what would happen, the after-care situations that might come up and what services were available at the hospital and for home care for both Justin and his family.

They answered all of Justin's questions honestly and in simple terms. They also gave him information that he didn't know to ask for that would give him some comfort and relieve some of his natural anxiety. They never overwhelmed him with long answers but broke down the questions into manageable chunks. They'd ask him to repeat, in his words, some of the explanations to make sure he understood what they were saying. Before the surgery and after, they used library books about hospitals, surgery and recovery to help him understand he was not alone in having certain feelings and fears.

Whether in the hospital or at home, Doreen and Tyrone never gave Justin a promise they couldn't keep. They told him what to expect, how long it would probably take and if it would hurt. They didn't want him surprised or frustrated.

When Justin cried in fear, anger, pain or frustration, his parents comforted him and helped him get through. They used distractions (e.g., music, television, books, stories, laughter and games) to speed along the long waits during appointments and his recovery. They brought in friends and family to provide company and further distractions. To help Justin cope with any discomfort or for particularly anxious moments, they used techniques like visualization (having Justin close his eyes and taking him on a peaceful adventure he could imagine in his mind), deep breathing, or squeezing a hand.

Children and adults feel a loss of control when they are sick or recovering. By letting Justin choose which arm a nurse would use to get a blood sample, or what foods he could eat, or which friends to invite over, Doreen and Tyrone gave Justin choices and a sense of control during a difficult time.

Long Distance Care

Julie's mother, Sara, lives a thousand miles away in her hometown. Julie is worried that her mother, now in her early 80s, will not be well cared for if her physical or mental abilities diminish. There are no siblings living near by and Sara relies on Julie's semi-annual visits to help her arrange medical, legal and financial affairs.

Rather than wait for an emergency to happen, Julie has done the following:

She has spent the past several years talking with her mother's friends and neighbours to create a support circle (similar to what is described later in this book). A next door neighbour of many years has agreed to check in on Sara each day to make sure she is okay. If a problem arises, the neighbour will call one of several members of the support circle who has agreed to look after medical, legal or financial matters. If Sara needs some extra physical support at home, the circle has agreed to co-ordinate care with the local home care program and family physician with regular telephone direction from Julie. The circle members have also agreed to make regular visits during times of need so that no single member of the circle has to feel overwhelmed with Sara's care.

Julie has also made visits with Sara to her family doctor, local bank, and lawyer to make necessary arrangements and pass along Julie's telephone number in case of emergency. Sara has made Julie her power of attorney for health care. At present, Sara is able to maintain control over her own legal and financial matters.

In a more recent visit, Julie has gone over legal, funeral and financial matters so that in case of emergency, she knows where Sara's investments are kept, her Social Insurance Number, health numbers, insurance policies, will, credit cards, what funeral plans have been made, etc. Julie knows where all the important documents are kept including birth certificate, marriage certificate, and veteran's papers for her father, etc. She has also copied a directory of important telephone numbers so that she can be in immediate contact with the people who can best help Sara at any given time.

Sara has made copies of her home, car, and safety deposit keys. When the two visit together, they go over these matters but spend more time on sharing memories, visiting friends and nurturing their relationship.

"It isn't easy living so far away. We are doing the best we can but it is scary for both of us. I call almost everyday for a quick 'catch-up'. I searched for the best long-distance telephone rate I could get. We send each other 'care' packages with little gifts to remind each other of how important we are in each other's life. We don't have a perfect relationship, of course. There are days when we don't talk to each other because of a disagreement. She sometimes thinks I am trying to take over her life and I sometimes think she isn't doing enough to take care of herself and be safe. I worry that she might die alone in her home and she worries about dying alone in a hospital or nursing home. There is so much to work out but we are trying and we don't give up on each other."

These stories illustrate just some of the situations that might arise where someone requires extra support at home. Other situations may include parents caring for a child with disabilities, adult children caring for an ailing parent at home, a partner caring for a loved one with cancer or AIDS, or a family caring for someone who wants to live at home until they die.

Whatever the circumstances, providing care for a loved one at home involves some of the basic skills described in this book. If possible, it helps to do some of the caregiving for someone in hospital where the nurses and other professionals can teach you specific techniques. It makes caring for someone at home a lot easier if you have had the chance to practice under the supervision of skilled caregivers.
Caring For Loved Ones – Free eBook – click here.
Click here for Harry's previous article on What To Do In An Emergency.