Chronic illness and stress sometimes associated with a hospital stay negatively impacts quality of life and can even affect a patient's willingness to participate in treatment. By incorporating gardening into patients' activation therapy sessions, Runnymede Healthcare Centre has developed an innovative way to enhance the patient experience and address this barrier.
With support from the hospital's activation therapy team, patients help plant seedlings in a vegetable garden in the open-air courtyards on the hospital's second floor. They regularly tend to the plants' growth over the summer by watering, weeding and turning the soil. When autumn comes they help harvest the vegetables, which include cucumbers, tomatoes and peppers.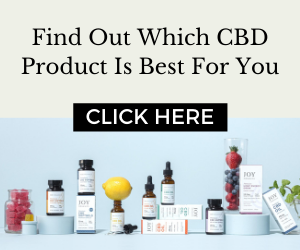 The therapeutic benefits of the gardening sessions are many. In addition to supporting the exercise of fine motor skills in patients' hands, the activity increases social interaction, which can influence a patient's engagement with therapy.
"During a hospital stay, patients sometimes become socially isolated and withdrawn from their own therapy and recovery," said Sarah King, manager of activation and volunteer services. "For patients at risk of social isolation, we find that gardening is a way of connecting them with others, which in turn improves their engagement with therapy."
It connects patients to the community, too. All produce harvested at Runnymede is donated to a community shelter called Sistering, which was chosen with patients' input. "Many say that contributing to their community in this way gives them a greater sense of purpose while in hospital," said King. "It fulfills their need to be nurturing and supportive at a time when they might be feeling vulnerable."
The gardening sessions are a great success, but when some patients told the hospital they were unable to participate due to their disability, Runnymede worked to find a solution. It responded in the summer of 2019 by building raised garden beds at the hospital, which are highly accessible.
Patients were involved in the planning of the raised garden beds, providing key insights into what needed to be considered in their design. In addition to improved wheelchair accessibility, they asked for the garden beds to be mobile so they could be brought inside for year-round use. The garden beds were also designed to be portable enough to go right into patients' rooms, provided there are no safety risks.
Construction of the raised garden beds was supported by the hospital's partnership with Swansea Public School. Students from the school have been involved in intergenerational programming with Runnymede's senior patients for years, and the project was identified as an enriching opportunity for kids in their STEM (science, technology, engineering and math) program.
According to King, it was a perfect fit. "The students in the STEM program benefitted by working on the garden beds alongside our patients and maintenance staff," she said. "It was wonderful to see a group of young students support our senior patients, who were enthusiastic about sharing their knowledge and experience with a younger generation."
The flowers in the raised garden beds are now tended by patients with the help of activation staff and children who continue to take part in the hospital's monthly intergenerational program. The activation team is still in the early stages of exploring the garden beds' potential to enhance the patient experience.
Providing patients with enhanced access to hospital garden spaces is an innovative way of strengthening the patient experience at Runnymede. "By involving patients in our decision-making processes, we've expanded the success of our gardening sessions so that as many patients as possible can benefit," King says. "We believe that it's an excellent example of how our hospital finds new ways to enrich quality of life during a hospital stay and improve patients' outlook on their treatment and recovery."