A smiling Bruno Baldini greets us at the Florence train station shortly after 9 a.m. as we disembark from the Bologna train, eager to begin our eight-day cycling tour of Tuscany. Our rented bikes await us in the parking lot, already fitted for size. Wary of Tuscany's steep hills, we have opted for e-bikes, a wise decision as we soon learn.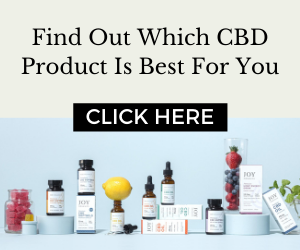 Cycling through the throngs of tourists on Florence's cobblestoned streets, Bruno leads us by the magnificent Duomo and Palazzo Vecchio—we will spend a few days visiting these and other Florentine treasures after our trek—and across the Ponte alle Grazie over the city's Arno River. Immediately, we start climbing, stopping briefly at the Piazzale Michelangelo to gaze back at the city, the first of the week's countless picture-book photo ops. Within minutes, we are gliding in the Chianti countryside, smelling the flowers of the olive groves and gazing in awe at the hilly vineyards. Less than three hours later, we arrive in Greve, the first overnight stop on our Tuscan adventure.
Our luggage is already in our hotel room, picked up at the train station by Bruno's wife and partner, Susanna. Bruno says his good byes, arranges to meet us in the morning to transport our bags to the next destination, and cycles the 30 kilometres back to his home. From here on, we cycle unguided and see Bruno only in the morning before embarking on that day's journey. But we are well equipped to guide ourselves with detailed written instructions for each leg of the trip accompanied by maps and GPS systems provided by Outfitter Bicycle Tours, our tour expediter.
North Carolina-based Outfitter is one of dozens of competing companies from several countries offering cycling excursions throughout Tuscany. Each operator offers different services, itineraries and quality of hotels. Indeed, it took us several weeks to zero in on Outfitter as best suited to meet our needs. We wanted the flexibility of a self-guided tour where you can negotiate start dates, your route and, most important, cycle at your own pace.
The main reason we chose Outfitter is that one of their seven Tuscan tours seemed perfect for our desire to linger and explore new places on foot as well as on our bikes. Called "Relaxed Tuscany Bicycle Tour," it lived up to its billing with every day's journey between just 30 kilometres and 40 kilometres, leaving time for leisurely picnics, wine tastings and more than momentary stops at any place that took our fancy, a village church here, an open market there. Our tour also included two two-night stops, first in Siena and then in San Gimignano, which allowed even more time to enjoy these Tuscan gems. (Outfitter also offers more ambitious Tuscan itineraries, as well as mountain bike adventures that can average some 55 kilometres per day.)
We also appreciated very much Bruno guiding us on Day One as well as meeting us every morning when he picked up our luggage and reviewed that day's itinerary. A cycling guide for more than a decade, he has biked throughout Tuscany and is a fount of knowledge, much of which isn't found in the guidebooks. "I love showing people the special beauty of our countryside and its harmony with the people and history," he says.
Over an excellent first-night dinner at our hotel in Greve, we consult our guidebooks and maps to consider the next day's suggested excursion. In the morning, we ask Bruno about potential modifications, and he endorses them heartily if we don't mind some gravel roads. We don't, and neither do the bikes. The result: hardly any cars, rolling countryside replete with cypress trees, the purported home of the Mona Lisa, and lunch in Lamole with a killer view and fine wine from grapes grown down the street.
We had started that magical day by cycling the steep ascent to Montefiorale, a 20-minute walk from Greve and our first encounter with Tuscany's iconic hill towns. Still enclosed by its thousand-year-old walls, the village is one of the most picturesque we encounter during our tour. The ride also proved the worth of our battery-powered e-bikes whose rear hub motors make such climbs relatively easy. (And every hill has an exhilarating downward counterpart, sometimes as long as 15 or 20 minutes when speeds can easily top 40 kilometres per hour.)
With e-bikes, it is up to the cyclist to engage the supplementary power. In other words, it is a normal cycling experience with an extra push—low, medium or high—at the rider's whim. On level ground—admittedly, rare in Tuscany—and even on many inclines, we did not need the boost. But, boy, did we ever need it when climbing to places like Montefiorale. And if you stop halfway up the hill to admire the view, it takes only a little effort to get climbing again.
The next day, hungry at lunchtime, we are in Lecchi, yet another stone village whose origins go back to medieval times. Cycling around, we come across what appears to be a restaurant, although there are neither signs nor customers. But there are staff, and we learn that, yes, Malborghetto is definitely a trattoria and, yes, it is definitely open for lunch, although it does most of its trade in the evenings, especially among visitors renting nearby villas.
The owner, Simone, who also runs cooking classes at the restaurant, attends to us personally. The tomato sauce for his homemade pasta is so exquisite that we ask him his recipe. He declines to share his secret mixture but says two elements are essential: you need real Italian tomatoes, not the "made-in-Italy" kind that are really from China and canned in Italy, and you need to cook the garlic and onions separately from the tomatoes. Only mix those ingredients just before combining them with the pasta, he says.
After two days in the UNESCO Heritage Site that is Siena, we cycle along the pilgrims' trail to another world heritage site, San Gimignano. We trace the route, in reverse, of northern Europeans who walked to Rome more than a thousand years ago.
In San Gimignano itself, we climb the 225 steps of the tallest of the town's surviving 14 towers, but also have enough downtime to investigate its excellent contemporary art gallery, a sharp contrast to the wealth of Renaissance art we have seen in cathedrals and museums along the way, especially in Siena.
Our tour ends after a seven-kilometre climb to Volterra, an Etruscan hill town that also features a fairly well preserved Roman theatre. On our last night, we dine on our hotel's terrace. Vineyards sweep downward and up the hills beyond. After a week of similar vistas, the view is still breathtaking.
Photo credit to Martha Lowrie