Award-winning older people's charity, Alive, has launched a free resource that offers conversation ideas and advice to help family members and friends to feel close to a loved one following a diagnosis of dementia.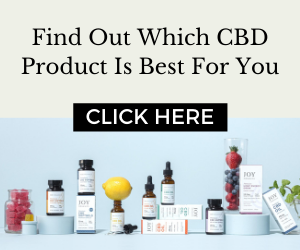 Alzheimer's disease is the most feared disease for British people over the age of 60. 58% of people say they feel they would struggle to be able to join in conversations2, and for families the idea of 'losing' the person they know and love can be heart-breaking.
Alive is the UK's leading charity enriching the lives of older people and training their carers to engage in meaningful ways. Not only does it often see people living with dementia become socially isolated, lonely and depressed through lack of engagement, but all too often the families and friends of loved ones can feel alone too, knowing that their relationships are going to change. It can sometimes be hard for people to know what to say or do. But evidence from Exeter University suggests that just 10 minutes of meaningful conversation per day can have a positive impact on older people's wellbeing1.
Based on delivering many thousands of creative and arts-based activity sessions for older people and talking to carers and loved ones since being founded in 2009, Alive realised there was a limited number of resources available to help build conversations with people living with dementia. Families said that those free resources available tend to be text heavy, confusing and overwhelming, while more appealing resources come at a cost many cannot afford.
Alive's free resource pack contains pages of illustrations and ideas that anyone can use as simple conversation prompts with their loved one. The questions are themed around specific interests like gardening, school, travel, and music; topics that everyone can relate to. Designed by Alive's specialist team, the conversation cards enable people living with dementia to recall and share memories more confidently.
The cards were piloted with people living with dementia and their families, friends, carers and care groups, and feedback from the trial was overwhelmingly positive.
Families reported that the questions "prompted humour, memory-searching, emotion but mostly pleasure and pride" (Janet, wife of Pete who is living with dementia). They allowed people to find out more about a person's life and feel closer to them at a time when, so often, families feel like they are losing the person they knew.
Alive's CEO Simon Bernstein says "Helping people with dementia to stay connected to the people around them is key to their happiness and quality of life. As dementia develops it can become harder and harder for people with the disease to interact and converse with family members and friends who may also feel ill-equipped to cope. This can lead to people living with the disease feeling alone, socially isolated and may result in their gradual withdrawal from ordinary interactions. Often, family members may experience feelings of guilt and helplessness as a result. We hope this free resource will support those with dementia, their loved ones and carers, to feel closer, providing an enjoyable way to share special memories and experiences together at a time when it matters most."
The cards are available as a free downloadable pdf from the Alive website
https://aliveactivities.org/alive/en/resources/conversation-cards-for-dementia-/
The charity is asking people for voluntary donations to support its aim to light up the lives of many more older people.
References:
To find out more about Alive please visit: https://aliveactivities.org/