Hearing loss and tinnitus (ringing in the ears) can increase one's risk of developing mental illnesses including depression, anxiety, schizophrenia, and dementia, and can trigger episodes of extreme anger and suicidal ideation. Protecting one's hearing not only prevents or delays hearing loss, but also benefits mental wellness. Understanding the signs of mental illness and having access to mental health resources is critical—and can even be life-saving—to all individuals with hearing loss or tinnitus.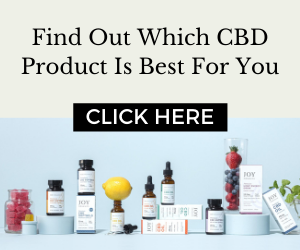 According to an April 2014 study published in JAMA Otolaryngology Head & Neck Surgery, 11.4% of adults with self-reported hearing impairment have moderate to severe depression, significantly higher than the 5.9% prevalence for those with typical hearing. Individuals with hearing loss have reported feeling socially inept in group settings, entering conversations at inappropriate times, talking off-topic, or dominating conversations and coming across as rude simply because talking is easier than listening. When a person cannot hear properly, engaging in conversations is a daily struggle, and can lead to social isolation and depression. Other factors that increase the risk of depression include being female, low-income, a current smoker, binge drinking, having fair or poor health status, trouble seeing, and sleep disorder. However, even controlling for these factors, those with hearing impairment still had significantly higher rates of depression than those without hearing impairment. In people 65 and older, hearing impairment is among the most common chronic conditions associated with depression.
In addition to depression, hearing loss has been linked to schizophrenia. Several studies support the social defeat hypothesis, which proposes that social exclusion and loneliness can predispose people to schizophrenia by increasing sensitization of the dopamine system. In a December 2014 study published in JAMA Psychology, participants with hearing loss reported significantly more feelings of social defeat than healthy controls. Though their psychotic symptoms were similar to the control group, exposing them to a stimulant drug showed that those with hearing loss had significantly higher than normal dopamine sensitivity. Further studies are needed to draw definite conclusions of the causation, but this research is a first step in understanding the relationship between hearing impairment, social defeat, and psychosis.
In older adults, hearing loss is associated with cognitive decline and dementia, according to a February 2013 study published in JAMA Internal Medicine and several other studiesconducted at Johns Hopkins University. The scientists concluded that reduced social engagement and a cognitive load focused on coping with hearing loss rather than higher level thinking can lead to poorer cognitive functioning and faster mental decline. Hearing aids could possibly be a simple fix to increase healthy brain function in the older adult population and reduce the risk of dementia.
Exposure to noise often results in tinnitus instead of or in addition to hearing loss, which can also contribute to a range of psychological disorders. Tinnitus affects about 1 in 5 people in the U.S., and causes permanent ringing in the ears. Though research for therapies is ongoing, there is currently no cure. Without therapy, constant ringing in the ears can be debilitating; it can affect job performance, cause insomnia, and provoke fear, anxiety, and anger. This can lead to depression, anxiety, suicidal ideation, and can exasperate post-traumatic stress disorder (PTSD).
Compromised hearing is an invisible disability, often unnoticed or ignored even by those affected. However, hearing loss and tinnitus are widespread and can have serious psychological repercussions. Hearing loss caused by noise exposure is completely preventable by taking simple measures like turning down the volume on your earbuds and using hearing protective devices in loud situations. Regular hearing screenings can also help detect hearing issues early on. Talk to your audiologist about best ways to treat or manage your hearing impairment. Find help for mental illnesses here.
Per the National Institute of Mental Health: "If you are in crisis, and need immediate support or intervention, call, or go the website of the National Suicide Prevention Lifeline (Voice: 1-800-273-8255 or TTY: 1-800-799-4889). Trained crisis workers are available to talk 24 hours a day, 7 days a week. Your confidential and toll-free call goes to the nearest crisis center in the Lifeline national network. These centers provide crisis counseling and mental health referrals. If the situation is potentially life-threatening, call 911 or go to a hospital emergency room."