Photo by Magda Ehlers from Pexels
Heart disease is the most common health condition in older adults, and according to the World Health Organization, it's the leading cause of mortality worldwide for men and women of all races. Thankfully, advanced research has resulted in the creation of medications formulated to do everything from lowering cholesterol to treating heart attacks. But while medicine is readily available, it's still important to find natural ways to reduce the risks of having these heart conditions so you can have a better quality of life as you age. Eating a balanced diet, living a healthy lifestyle, and enjoying certain workouts can all help to give you a stronger, healthier heart as you age. To strengthen your heart, here are the best senior-friendly workouts to promote cardiovascular health.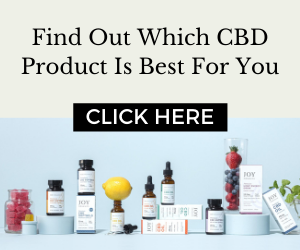 Moderate aerobic exercise
Adults ages 60 and up are recommended to do moderate aerobic exercise for at least 150 minutes per week, as it can help prevent heart conditions such as a heart attack, coronary artery disease, or sudden cardiac arrest, which is what happens when the heart stops pumping. Try brisk walking, jogging or cycling if you don't experience any joint pain, while those with knee and joint problems may try a low-impact workout such as swimming. Aim to do a 30-minute workout with a three-minute break five times a week to lower blood pressure and enhance heart health.
Yoga or tai-chi
Yoga not only helps you to stay mobile and flexible as you age, but it also improves heart health by increasing blood flow and circulation. It may also help to lower cholesterol and blood glucose levels, as well as blood pressure. Meanwhile, tai-chi, which is a gentle exercise that comes from the Far East, is beneficial for people who tend to get tired easily, or for those who have had heart failure. This workout, which uses slow upper and lower body movements, can safely strengthen the heart and the body. Find a yoga or tai-chi instructor in your area who works with seniors, or follow along to a tutorial online.
Dance class
Dancing is a great way to socialize when you're in your golden years. Not only is it lots of fun, but it can also help to promote heart health. Find a ballroom dancing class in your area, and learn to do the quickstep, waltz, foxtrot and tango, which are all aerobic without being strenuous, making them suitable dance workouts for older adults. You can also follow along to a Zumba class online. Search for Zumba Gold workouts on YouTube, which are Zumba routines for seniors, or check out Fitness with Cindy's YouTube channel, which has a lot of senior Zumba workout routines. Meanwhile, for older adults who love dancing to pop music, search for Silver Sneakers dance classes on YouTube so you can dance along to songs by artists such as Bruno Mars and Justin Timberlake.
Exercise can help to enhance heart health and reduce your risks of developing common heart conditions. Couple your workout with a good diet and a healthy lifestyle, and remember to consult your doctor before starting a workout regimen to know if it's right for you.