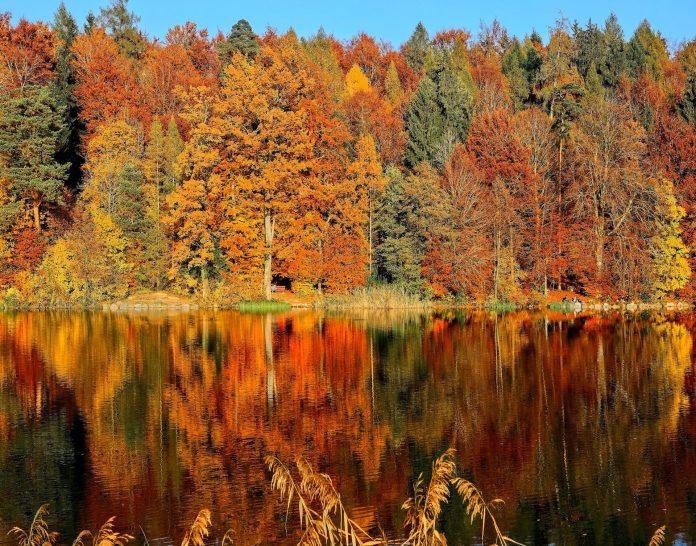 As long as you avoid the half-term holidays, autumn is the perfect time to get away as prices are low and availability is high. When planning your autumn break as a senior traveller, you want to think about the three Cs: climate, colour and culture. We discuss all three and provide numerous travel recommendations: 
Climate
Unfortunately, autumn is still the rainy season across a large part of the planet. In the Caribbean, it lasts until November, so an island beach holiday is a bit risky at this time of year. Head just a little further north and in Florida, the rainy season officially ends on October 15th, so a late autumn holiday can see you enjoying the beaches, everglades and theme parks without the crowds.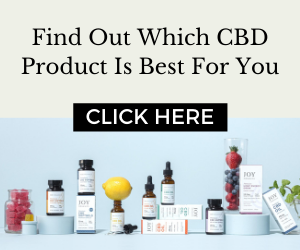 The island of Madeira, with average autumn temperatures of 17-25℃, is also a good choice. Madeira was originally uninhabited but claimed by Portuguese sailors in 1419. Explore the town of Funchal, visit the Mercado dos Lavradores, drive through the mountains or swim in the Porto Moniz lava pools – there are plenty of things to see and do. Madeira is the main island in the group and has a fantastic mixture of towns, mountains and beaches, but you can head across to the much smaller island of Porto Santo for a day trip. The entire island is devoted to tourism with a 9-kilometre-long beach.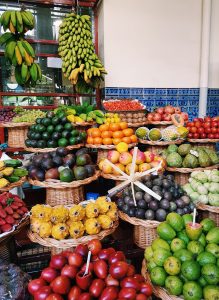 Colour
We often associate autumn with colours like red and gold, and New England in the US has to be the most famous place to see them. Consider a train journey from Boston, up through the White Mountain range and back, or a cruise from New York to Canada, venturing inland to see the changing leaves. Peak fall colours start in mid-October in the Berkshires, moving to northwestern Connecticut in late October before spreading to Massachusetts, Rhode Island and Cape Cod in early November. Driving Vermont's Route 100 takes you through some of the best foliage viewing areas and hopping off the main highway itself will take you to Montgomery and Woodstock.
Don't forget that the UK is also famous for its woodlands. The New Forest National Park offers the best oak and beech foliage, while further north, Grizedale Forest in Cumbria and Kielder Forest in Northumberland offer views of Larch and brackens as they change colour.
If it's autumn in the northern hemisphere, that means it's spring in the southern. In New Zealand, the weather is balmy (an average of 19℃ on the North Island and 16℃ on the South Island) and for the botanically-minded, the spring colours are out. The much-photographed acres of lupins around the lakes and mountains of the South Island are an introduced species but otherwise, 80% of New Zealand's trees and plants are unique to the islands. The Mount Cook Lily, Harakeke, Greenhood Orchids, Tree Fuchsia and Kowhai, the unofficial national flower, are all in bloom. For a local self-catering experience, look into renting a "bach" – that's Kiwi for a holiday cottage and there are fabulous ones to be found in every scenic spot in the country.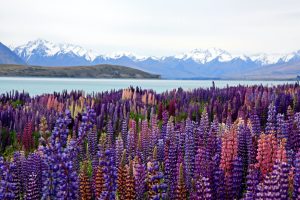 Culture
Many cultures choose autumn to hold festivals of light. The summer heat is gone and harvests have been gathered, so there's a break in the agricultural calendar and time to have some fun.
Diwali falls between October and November, with the actual date being set annually according to the Hindu lunar calendar. The festival celebrates the triumph of light over darkness and lasts for five days. Specialities of the holiday include lanterns, fireworks and decorations made from flower petals. Certain sweets are also popular to eat, especially Kaju Katli, a type of fudge made from cashews. Diwali also ticks the "colour" box. Any city in India is a great destination to head to during this holiday, but in Delhi, there are famous bazaars and fairs catering to everything you could need to enjoy the celebration.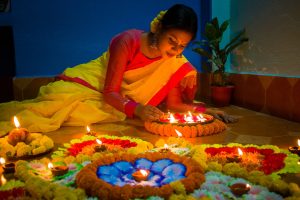 Further afield in China, the Mid Autumn Festival, also known as the Moon Festival and sometimes the Lantern Festival, takes place around the autumn equinox. All cities in China host lantern parades and displays with families gathering in parks and scenic spots across the country to watch the moon and eat traditional mooncakes. These are usually in the form of a bun or pastry, inside of which is a dried and salted egg yolk surrounded by sweet lotus paste. If you're not sure you like the sound of that, try the ice cream version.
Conclusion
Autumn is a beautiful season with balmy weather and vibrant colours. It isn't hard to find a destination, either near or far, that has all three of our Cs. No matter where you go, we know you'll enjoy your travels and adventure.