After all these years of getting up every morning and heading to work, it is finally over! You've officially reached retirement age and are waving goodbye to all your old coworkers as you walk out the door for the last time. As you walk away from the office, you take a deep breath and realize that there is nothing holding you back — you can do anything you want.  Whether you retired last week, last year, or a decade ago, for many it means having the freedom to knock experiences off the bucket list and take the opportunity to see more of the world. After all, in today's day and age, growing older doesn't have to slow you down — in fact, your senior years can prove to hold some of the most enthralling and eye-opening experiences of your life. Perhaps the most exciting aspect of being retired is the ability to go on vacation and spend quality time family, it being the ideal time to create even more special memories that will last a lifetime for everyone involved!
Make a Lifestyle Plan
For many seniors, the choice to become a "snowbird" is a tantalizing one. A snowbird is someone who has a permanent home in a colder area of the world, and travels to warmer climates on vacation during the colder months. This can be a great way to avoid poor weather and see a different part of the world (or many different parts), while ensuring you still have a stable and familiar place to return home to once it warms back up. Some snowbirds might have a permanent residence in warmer climates, while others choose to travel somewhere new every year.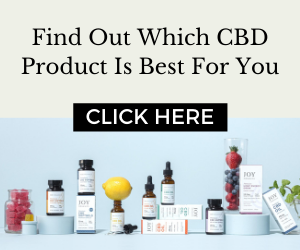 When you are going on vacation with family (rather than just returning to your warm nest while snowbirding), the best way to ensure everything runs smoothly and in order to keep everyone happy is to have a real game plan. Research the destination and decide upon the big things including what interests you about the new place, how you'll get there, how long you'll be gone, and who is coming months in advance. Go ahead and save smaller decisions such as what you'll do each day and where you'll eat for a bit before leaving, or even for spontaneous trip decisions. 
Another consideration, especially if you are traveling with grandchildren, is keeping everything fun both for you and for them. Traveling with grandchildren is a great way to spend time and make memories, but remember that kids are easily bored by long car rides and fancy meals — and on the other side, their energy levels might feel like too much to handle some days! Plan ahead with ways to keep them active and entertained while traveling, and don't be afraid to switch things up if things aren't working out. Look into car games you can teach and play with them, encourage them to bring books and movies if it's going to be a long travel time, and if one of your grandkids is old enough to drive, make a deal about splitting the journey behind the wheel.
Save some Money
Although you are now retired and have all the time in the world, you may soon realize that you do not have all the money in the world. Sure, you certainly have enough saved up to live comfortably, but that doesn't mean you can splurge a whole lot while on vacation. Fortunately, there are numerous tips and tricks to save money while traveling. 
Typically, the most expensive part of any trip is travel and lodging expenses, especially if you are going to touristy areas where prices can be jacked up during busy times. If you are trying to save money, consider visiting in the off-season when most tourists have already left and prices drop significantly. Or, rather than staying in a hotel, rent a vacation home that has a kitchen so you can also save on eating out every night. 
Many destinations and activities also offer senior discounts that can add up to save you a lot of money. For example, in the United States, those over the age of 62 can purchase discounted national parks passes. Many packaged trips, such as cruises, also offer discounted trips for seniors and have planned activities to choose from, which takes a lot of the planning challenges out of the equation.
Keep it Simple
You may quickly realize while on vacation that if you overplan your day, you have a lot less fun. You get worn out if you are going, going, going, and then find yourself thinking of getting back to your bed for a nap rather than experiencing the sights of wherever you are with your family. Instead of overbooking, keep your day simple and take it easy. 
Talk with your children and grandchildren about the day's plan before you head out. If they have a full day planned, consider joining for some parts and splitting off to do your own thing for other parts. For instance, if the plan is to grab breakfast, go to the beach, and then after lunch go to a kid's carnival, you could join for the morning and in lieu of the carnival, you and your partner could check out the botanical garden you've been eyeing and meet up with everyone again in the evening. 
Even if you don't go to the botanical garden and instead go back to where you're staying for a quick nap, you shouldn't feel guilty about splitting off from the family. Vacations are a marathon, not a sprint, and if you push too hard at the beginning of the trip, the rest of it could be less fun. Plan for whatever works best for you and everything will work out!
Having the free time to experience the world and make memories with your family is probably the best part of being retired, you should live it up! In order to have the best trip, make plans in advance that work for everyone and take advantage of money saving opportunities. Keep trip plans simple and you're bound to make some of the best memories that will last forever!