If you're entering retirement or recently retired, you may be worried about money. Many seniors find it hard to adjust to the fact that they're no longer receiving a steady stream of income. House flipping can be a great way to bring in some cash while also keeping you occupied in your later years. That said, real estate is a substantial investment, so you want to make sure that you're being smart if you're going to flip houses. This guide from Seniors Lifestyle Magazine provides some handy tips to help you get off on the right foot.
Find the Right Property to Flip
Buying a property to flip is different from buying a house for yourself. First, you have to keep your target audience in mind, such as families versus single professionals. Rehab Financial Group offers a list of considerations when buying a house to flip, including location, physical characteristics, and financial considerations.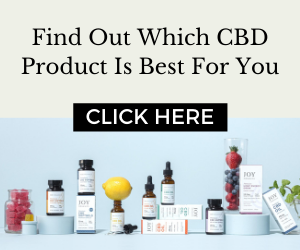 Prepare the Mortgage Paperwork 
When buying a house to flip, you don't want to blow all your retirement savings. Instead, take out a home loan. You can simplify the mortgage application process by getting all the documents you'll need ready in advance. This includes photo identification, tax returns, pay stubs, bank statements, and more. You'll also need to take a look at your credit score to ensure it's in good standing; this will help ensure you get a good interest rate. It's best to get preapproved for a mortgage, which will make you look like a more serious buyer in the competitive real estate market.
Renovate the Property to Boost its Value
The whole point of flipping is to sell the house for more than you bought it. To do that, you need to make investments to increase its value. For example, you might upgrade the kitchen by installing a modern range hood, which will vent smoke, grease, and other smells from the space, making for a cleaner home. 
You can also update the countertops and cabinets, which will surely leave a huge impression on people who are looking at the property. Other ways you can boost home value include expanding usable outdoor space, for example by adding a terrace, incorporating more efficient appliances, and installing new flooring.
Invest in Real Estate Marketing
Once your house is renovated and ready to sell, it's time to start marketing. Branding your marketing materials with a nice logo can make them more professional-looking. You can find a logo maker that's free to use online, avoiding the pricey cost of a graphic designer. With this tool, you can personalize the style, color, icon, and font as needed. Your logo will help you build a strong brand and stand out from the competition. Plus, it ensures your marketing makes a great first impression.
Address the Financial Admin Related to Flipping
You've successfully flipped and marketed a piece of real estate, and now you've found a buyer. Congratulations! You're about to make your first sale. Before going ahead, take care of some administrative points. For example, you'll want a lawyer to draft a foolproof sales contract. Additionally, you have to handle your earnings from the sale properly. This is considered taxable income. The IRS provides a guide to how you should handle income from a property sale.
Consider Making Flipping a Side Hustle
If you enjoyed flipping your first property, why not do more? You can transform your hobby into a legitimate business by registering a limited liability company. LLCs are popular entities because they offer tax advantages and flexibility. To register an LLC, you'll have to write an operating agreement, which details who controls the business and makes financial and operational decisions. You can find state-specific operating agreement templates online.
Flipping houses can be a wonderful way to keep busy in retirement while also enjoying greater financial stability. Plus, it can be a lot of fun! Every new house is a new project, from securing funding to handling renovations. Trust the tips above to help you start your own house-flipping business.