Retirement is a phase of life that can be both exciting and intimidating. These years may include taking up new hobbies, traveling, spending time with family or even moving into a new and more comfortable home. In 2017, 38% of all home sales were made by buyers aged 52-91.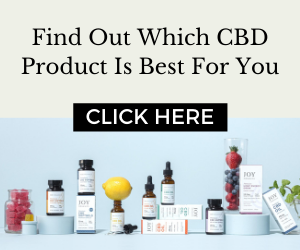 Purchasing a new primary home in retirement might be necessary if you need to accommodate a medical condition or physical handicap. You may also seek to "rightsize" to a smaller space to save on living costs and home maintenance. Then again, you may simply want to move to a location that's closer to family members or better suited to your retired lifestyle.
Whatever the reason, if you're going to buy a new home in retirement, you need to know your options. Here are just some of the ways you can finance a property after you've retired.
Reverse Mortgage (HECM) for Purchase
A reverse mortgage is a loan that allows you to convert a part of your home's equity into cash. In other words, the money you've spent on mortgage payments over the years can be paid back to you as a loan. Your current loan is paid off and your new loan — the reverse mortgage — does not require monthly mortgage payments be paid. You simply continue paying your property taxes, making insurance payments, and maintaining your home. When the last surviving borrower moves out or passes, the money is then paid back to the bank through the sale of the house. Whatever is left goes to your heirs however your will or trust directs.
Traditionally, reverse mortgages have been used by seniors who don't plan to move and want to use the money to supplement their income, finance home improvements, pay off debts, or cover medical expenses. However, another way you can use a reverse mortgage — and one that's become increasingly popular in recent years — is to help finance the purchase of your new home.
Home Equity Conversion Mortgage (HECM) for Purchase Loans are available to seniors who are 62 years and older. This program allows you to use the money (equity) from the sale of your previous home or savings to purchase your next home, in one transaction.
Apart from the minimum age requirement, other eligibility requirements for a HECM purchase loan include:
You must be moved into your new home within 60 days of the loan closing.
The purchased property must be a single-family home, 2-to-4 unit owner-occupied dwelling, or an FHA-approved condo or manufactured home.
You must complete a loan counseling session approved by the HUD.
You should be prepared to put a sizeable downpayment on a home purchased with a reverse mortgage; however, the reverse mortgage allows you to increase your buying power and better conserve your cash, as compared to an all-cash purchase. If you qualify, the HECM for Purchase program can help you "rightsize" your home to match your retired lifestyle.
New Mortgage
Previously, it was difficult for retirees to qualify for mortgages on a new home due to their reduced income. This changed a few years ago when Freddie Mac introduced a new law that allows retirement assets to be used for new loan qualification.
Specifically, the new law allows lenders to look at your IRA, 401(k), and lump-sum retirement accounts as income. While this does give you some flexibility, you should note that there are assets that can't be used as current income, such as dividends and interest from these products.
For Freddie Mac, lenders are limited to include up to 70% of retirement assets, from which closing costs and down payments are subtracted. The remaining amount is then divided by 360 months, no matter the actual loan term. Furthermore, lenders may ask to view up to two years of your financial history to make sure you have enough discipline to manage your money.
Retirement assets aside, lenders may consider other forms of income such as social security income, legal settlement payments, and rental income. It's important that you weigh the potential financial burden of a new mortgage against your retirement goals. For example, mortgage payments may restrict your ability to travel or take on new hobbies or projects.
Purchasing Your New Home in Cash
Of course, if you have the means, there's always the option of purchasing a new home outright. This option may be available if you have enough equity in your current home and are able to sell it.
In this case, you aren't required to take out a mortgage; however, many seniors still prefer to purchase their home with a reverse mortgage, so as to keep cash reserves on hand while still having the benefits of the reverse mortgage — primarily, no mortgage payments. Seniors who make all-cash home purchases may find themselves wanting a reverse mortgage, or at least a home equity line of credit, down the line. Remember, no one has a crystal ball to know where rates will be, what programs are available and how these loan programs may change in the future.
Questions to Consider
Reverse mortgages, traditional mortgages, and cash purchases are all viable options if you're looking to move during retirement. If you find yourself researching a reverse mortgage for the purchase of your new home, consider consulting with a Certified Reverse Mortgage Professional (CRMP) who can explain your options and assess your specific situation.
To help decide the right option for your own retirement situation, you should consider the following:
Loan Term: While thirty-year loan terms tend to have the lowest monthly payments, retirees in their mid-sixties wouldn't pay off the mortgage until they're in their nineties. Shorter terms will be paid off sooner, though higher payments may impose financial limits on the borrowers. Consider your age and the payments you can afford when determining the term of your loan.
Unexpected Costs: Even if you plan out your budget years in advance, circumstances can change. Unexpected home expenses could eat into your savings or reverse mortgage payments, as can health changes and medical bills. Ensure there's room in your budget to account for sudden changes and the flexibility to pivot your financial strategy if your circumstances require it.
Renting vs. Owning: While homeownership may be appealing during retirement, you should weigh the benefits against renting before you decide to buy a home. Depending on where you want to live, rent may be higher (or lower) than a mortgage payment. If you buy your home, you will have the financial responsibility of maintenance and repairs, but if you rent your home, you won't have the ability to draw extra income out of your home's value through a reverse mortgage.
Being able to age in place in a home of your own could be the best way to start off this new and exciting phase of your life — just make sure you understand all your options before making your property purchase.