Housing prices are at an all-time high and still climbing in many cities across Canada.  If you want your house to look like it's worth every penny you're asking, put your home's best foot forward — and then some. Here are some tried-and-true home staging tips:
Pack up items that you are no longer using before showing your home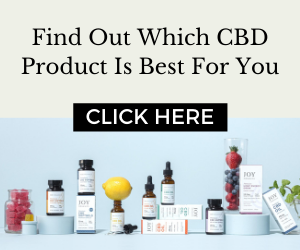 A cluttered  home is a red flag to buyers that your home lacks storage space. Move unnecessary items and furniture to your garage or a nearby storage facility. Let buyers see your square footage, not your personal belongings.
Depersonalize
A potential homebuyer wants to picture themselves in your rooms, and off the wall decorating or pictures of the kids hurts the illusion. So remove all family photos and, if necessary, paint coloured walls a more neutral shade.
A clean kitchen
Kitchen counters should be clear and clutter-free. A vase with fresh cut flowers or a bowl of fruit is okay, but that's about it. Store small appliances in cupboards. Keep it simple and spotless.
Keep everything in the home in top condition
No burnt out lights, chipped paint, plaster or torn screens.  Bring your agent or friend in to tour your home with you providing a critical eye, because you may have gotten used to seeing things as it is.
Use furnishings that fit the scale of your home
If you have a giant sofa that you love, but it makes the room look small, it has to go. Plan for small groupings of furniture that provides plenty of space around them.
Lighting
Generally homes don't have enough lighting.  Spend money on overhead fixtures or buy some great lamps for a low-cost that will provide a high-return investment.
Fix up the bathroom
If you have an ugly mirror in the bathroom replace it with a nice framed mirror.  Switch out the lighting for a new chandelier or attractive new sconces and the bathroom will look as if it's been renovated.
Replace old towel bars with new ones that include toilet paper holder, wastebasket and a towel tray.  Aim for the hotel look by adding crisp white towels hung and attractive soaps in the tray.
Fix up the master bedroom
Continue the luxury hotel look in the bedroom: Several new pillows with shams with toss pillows in front, white linens that are crisp and a throw at the end of the bed. Keep end tables uncluttered, with matching lamps.
Baking makes your home memorable
Baking cookies has become a cliché, or lighting candles that add fragrance you love before each showing.

Home staging is also easy and doesn't have to be expensive, especially if you focus on the small details. Then, stand back and let your house shine and it is sure to impress potential buyers.
Less is more
Clear out clutter and personal items that distract buyers.  Focus on your home and its best features.  A few tasteful accents that creates an inviting setting and makes your home feel fresh.  The exterior of your home should look as polished as the interior.