New Survey From The Hartford And MIT AgeLab Finds Homeowners Age 50+ Delay Home Maintenance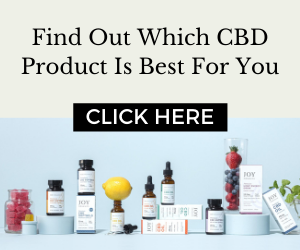 The Hartford commits $1 million to AARP Foundation to develop tools to help homeowners prioritize and plan for home maintenance needs.
Survey results can be found in this Infographic.
HARTFORD, Conn., April 4, 2018 – When it comes to maintaining a home, many homeowners age 50+ are putting off repairs, according to new research from The Hartford and the MIT AgeLab. About half of all mature homeowners surveyed (49 percent) said they have home maintenance tasks that could or should be done. Interestingly, 60 percent of homeowners age 50-69 reported that they have work that needs to be completed compared to only 37 percent of homeowners age 70 and older.
The survey also found that home maintenance has become more difficult over time for homeowners 50+, especially among those age 70 and older. Fifty-two percent of those age 70 and older say that their health makes it hard for them to do home maintenance or repairs.
"Taking care of preventative home maintenance can be challenging at any age, especially during mid-life when homeowners may have competing demands for their time and money, and in later life as we may experience physical changes," said Jodi Olshevski, gerontologist and executive director of The Hartford Center for Mature Market Excellence®. "Understanding what needs to be done and preparing ahead of time can help prevent bigger problems down the road that may result in significant damage and stress for homeowners and their families."
The top reasons for having incomplete home maintenance tasks include:
| | | | |
| --- | --- | --- | --- |
| Reasons | Overall | Age 50-69 | Age 70+ |
| They aren't much of a problem right now | 43 percent | 41 percent | 47 percent |
| I can't afford to do them right now | 18 percent | 21 percent | 14 percent |
| I don't have time to fix them myself right now | 11 percent | 16 percent | 3 percent |
 Experience with Home Damage – Fire, Water, Weather and Pests
Many mature homeowners (59 percent) believe the consequences of a home fire would be extremely serious, but fire is not the only damaging risk to a family's home. Water, weather and pests can also cause significant harm. Water damage from plumbing, heating and air conditioning is actually the most common cause for an insurance claim, according to an analysis of claims data from the AARP® Homeowners Insurance Program from The Hartford.* Wind damage, which includes fallen trees and damage to siding, gutters, awnings, and fences, for example, is the second most common cause for a claim.
A notable percentage of those surveyed already know what it's like to have damage to their own home, including:
Water leak from a roof (27 percent)
Water leak from a hot water heater or pipes in their home (21 percent)
Weather or natural events (17 percent)
Insect, rodent or pest damage (11 percent)
Despite the fact that many homeowners have personally experienced a water leak, only 16 percent of homeowners 50+ surveyed think the consequences of a water leak would be extremely serious.
"Technologies that make the home smarter overall are becoming more available, less expensive and ever easier to use," said Dr. Joseph Coughlin, director of the MIT AgeLab. "Homeowners of all ages may benefit from technologies that alert them to home maintenance problems at the stage where the solution is a quick trip to the hardware store or appointment for a service call, and not at the stage where extensive damage has already been done."
Only 1 percent of homeowners surveyed owned a smart water shut off valve and only 3 percent owned a water and/or mold monitoring system. However, when asked which technologies would be most beneficial for home maintenance, smart water shut off valves and water and/or mold monitoring systems topped the list.
"We know we should plan for college tuition, retirement and healthcare as we move into mid- and later life, but it is equally important to take steps to maintain our homes. A small drip may seem minor but it could ultimately result in bigger water or mold problems," Olshevski said. "This new research reinforces the need for more education and support for homeowners, which is why we are producing home maintenance resources, and developing a new program with the AARP Foundation." 
AARP Foundation Sponsorship
To help older homeowners safely remain in their homes for their lifetime, The Hartford is expanding its longstanding collaboration with AARP Foundation with a $1 million commitment over three years. Together, The Hartford and AARP Foundation will develop an innovative program to address key home maintenance elements that are crucial to ensuring safe living environments delivering peace of mind for mature homeowners and their families regardless of income or financial ability. This program will stress the importance of home maintenance and provide tools to help older homeowners financially plan for and complete the work that is needed on their homes.
"About 90 percent of people over 65 would prefer to stay in their own homes as they get older," said Lisa Marsh Ryerson, president of AARP Foundation. "This expansion of our collaboration with The Hartford will enable us to develop solutions that help older homeowners safely remain in their homes, and in their communities, for as long as possible." 
Tips for Home Maintenance
When tackling home maintenance, The Hartford recommends that mature homeowners:
As the exclusive national provider of auto and home insurance for AARP members since 1984, The Hartford is committed to research and programs that help protect Americans age 50 and older. This recent study builds on many years of research by The Hartford Center for Mature Market Excellence focused on empowering 50+ homeowners to maintain their safety, independence and well-being.
Methodology
The Hartford and the MIT AgeLab conducted focus groups with sixty homeowners age 50+ in Phoenix, Arizona, and Boston, Massachusetts, during June 2017. The MIT AgeLab also fielded a consumer survey with 1,022 homeowners age 50+ between September 11 and 18, 2017, using Qualtrics. Using a 95 percent level of confidence, the margin of error is +/- 5 percent. Additionally, nine homeowners over the age of 50 were interviewed in September and October 2017.
About The Hartford
The Hartford is a leader in property and casualty insurance, group benefits and mutual funds. With more than 200 years of expertise, The Hartford is widely recognized for its service excellence, sustainability practices, trust and integrity. More information on the company and its financial performance is available at https://www.thehartford.com. Follow us on Twitter at www.twitter.com/TheHartford_PR.
The Hartford Financial Services Group, Inc., (NYSE: HIG) operates through its subsidiaries under the brand name, The Hartford, and is headquartered in Hartford, Conn. For additional details, please read The Hartford's legal notice.
About The Hartford Center for Mature Market Excellence
The Hartford Center for Mature Market Excellence creates innovative business solutions for the mature market. Staffed by gerontologists, the center is uniquely positioned to apply knowledge of aging to develop one-of-a-kind products and services for The Hartford's customers, and specialized training for The Hartford's employees. The center conducts original research in partnership with academic institutions and produces public education programs on safety, mobility and independence. The Hartford has had this in-house expertise since 1984, guiding The Hartford to unparalleled success in understanding and serving the mature market. Follow us on Twitter at www.twitter.com/TheHartfordCMME.
About the MIT AgeLab
The MIT AgeLab is a multidisciplinary research program that works with business, government, and NGOs to improve the quality of life of older people and those who care for them. The AgeLab applies consumer-centered systems thinking to understand the challenges and opportunities of longevity and emerging generational lifestyles to catalyze innovation. For more information go to agelab.mit.edu, or follow the AgeLab on Twitter @JosephCoughlin.
About the AARP Foundation
AARP Foundation works to end senior poverty by helping vulnerable older adults build economic opportunity and social connectedness. As AARP's charitable affiliate, we serve AARP members and nonmembers alike. Bolstered by vigorous legal advocacy, we spark bold, innovative solutions that foster resilience, strengthen communities and restore hope.
* Based on an analysis of claims data from the AARP® Homeowners Insurance Program from The Hartford, excluding catastrophes, between 2015 and 2017.
Some of the statements in this release may be considered forward-looking statements as defined in the Private Securities Litigation Reform Act of 1995. We caution investors that these forward-looking statements are not guarantees of future performance, and actual results may differ materially.  Investors should consider the important risks and uncertainties that may cause actual results to differ. These important risks and uncertainties include those discussed in our 2017 Annual Report on Form 10-K, subsequent Quarterly Reports on Forms 10-Q, and the other filings we make with the Securities and Exchange Commission. We assume no obligation to update this release, which speaks as of the date issued.
From time to time, The Hartford may use its website to disseminate material company information. Financial and other important information regarding The Hartford is routinely accessible through and posted on our website at https://ir.thehartford.com. In addition, you may automatically receive email alerts and other information about The Hartford when you enroll your email address by visiting the "Email Alerts" section at https://ir.thehartford.com.
AARP and its affiliates are not insurers. Paid endorsement. The Hartford pays royalty fees to AARP for the use of its intellectual property. These fees are used for the general purposes of AARP. AARP membership is required for Program eligibility in most states.