Some of us are approaching or in the "Gray" zone.  I am  anticipating the tranquil, twilight years, but to  my surprise,  I am just starting the sunrise years.  Most middle and upper "agers" are ready for the next chapter of their life, but the transition into the next golden age might be a legendary leap into the unknown.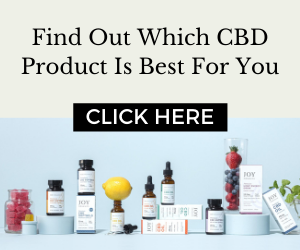 Today's baby boomers have been there and done that. They are accustomed to bungee jumping, managed care, hang gliding, meals on wheels, mountain biking, visiting nurses, tap dancing and elder day care.  I'm not sure ,"Will our senior population be content with Bingo games and crafts or will they need more stimulation, both mental and physical?"
In our current society, I doubt if Whistler's mother could have sat still, long enough to have her portrait, painted. Her schedule would have been full of commitments; volunteering at the battered woman's shelter or planning a fund-raiser for the annual heritage days.
Forget the frilly frocks and the black orthopedic black shoes of the past. These have been replaced by Khaki slacks, white t-shirts and cross trainer athletic sneakers.
In this century, grandparents are busy people. Just leave a message on their cell phones, they'll get back to you, maybe!  They have little free time because they are juggling community service, husbands and lovers, relatives, grandchildren, friends and children.
Studies have shown that people, who stay connected and feel needed, who are personally fulfilled, stand a better chance of leading a long and healthy life.
I worked for a greeting card department and it always amazed me, that we sold a lot of  90, and l00 year old birthday cards. Once, a man wanted to send a card to his l05 year old mother, who was still a spunky gal. My daughter's previous college house mother, just died, at the age of l03.  A 92 year old member of our local golf club, just won first place in his age division for the long drive contest.
The next generation of older people will need more than mall walks, board games and computer skills. Tai Chi and massage therapy may not be enough for the future millennium. After all, there is a small window between taking care of our own parents and your own children starting to take care of us!
Ultimately, this void will be filled by creative solutions. The baby boomers will squeeze it in between tele-conferencing from the Bahama Islands and answering their smart phones during their triathlons.
Now that I am 70 years old and have a flock of grandchildren, my plan is to reflect, regroup, rejuvenate and re-invent myself. I hope my guardian angel will dim the light at the end of the tunnel.  In the words of Dylan Thomas, " Do not go gentle into that goodnight. Old age should burn and rave at the close of day. Rage, rage against the dying of the light."  So I plan to live the good life, as long as I am able. As Robert Frost, the great American poet, wrote, " The Woods are lovely, dark and deep, but I have promises  to keep and miles to go before I sleep and miles to go before I sleep ."