As you might be aware, disabled people do not have the same rights in every country. For example, systems differ in terms of how discriminatory behaviour is addressed and how the infrastructure accommodates for their needs. We take a look at how disability rights differ in a selection of countries around the world:
England
In England, The Equality Act 2010 defines a disabled individual as someone who has a physical or mental impairment that has a 'substantial' and 'long-term' negative effect on their ability to do normal daily activities.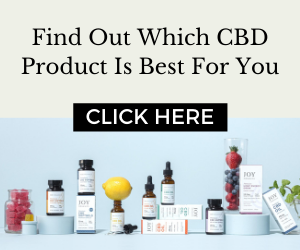 What's good about the system?
As in many developed countries, in England, it is against the law for employers to discriminate against you because of a disability. The law covers discrimination at the application stage, interview arrangements, job offers and promotions. An individual cannot be forced to retire if they become disabled nor can they be chosen for redundancy because they are disabled.
Disabled children are protected by the law too. It's against the law to discriminate in an educational institution. For example, if a disabled pupil is prevented from going outside at break time because it takes too long to get there due to their disability, it is classed as discriminatory behaviour. Similarly, if a disabled student is shouted at for not concentrating, when this is a result of their disability, it is also illegal.
It's compulsory that an education provider makes reasonable adjustments, such as providing extra support and aids (specialist teachers and equipment) to help disabled children learn in the same way as non-disabled pupils. If a child has special needs, from Year 9 (aged 14-15), the child will get a full review to understand what support they need to prepare them for adulthood.
What are the issues?
Although the Equality Act 2010 is in place, not all provisions have been brought into force. The duty to make reasonable adjustments to buildings is followed in some respects (i.e building an access ramp), but often shared parts of residential properties are not fully accessible for disabled people. This can include communal hallways for example.
Intersectional discrimination is an issue in many countries. This is where people are discriminated against for being disabled alongside other characteristics such as gender, race, religious belief, age, sexual orientation and for being a refugee or migrant. It has been recommended that England legally protects people from this intersectional discrimination.
There are still ways that England could accommodate more for disabled children and young adults. In fact, the UK does not accept the requirement of inclusive educations. This is where all schools are equipped with the provisions to enable disabled children to learn alongside their non-disabled peers. Instead, the UK has special schools where disabled learners are taught.
In UK law, living independently and being inclusive in the community is not recognised as a human right. This means that little funding is being allocated to the support for disabled people to live autonomously. Some local authorities are telling disabled individuals that they have to live in care homes because it is cheaper than living in the community.
Sweden
Around 1.5 million people in Sweden have a disability of some kind. The aim of the Swedish Government's disability policy is to include disabled people into society. Currently, three out of their ten priorities are being given special attention: the justice system, transportation and IT strategy.
What's good about the system?
As part of the Act concerning Support and Service for Persons with Functional Impairments, disabled people are provided access to personal assistance for no direct cost. In fact, Sweden has been at the forefront of developing and implementing this type of service.
When it comes to supporting decision-making rather than substitute decision-making, Swedish authorities appoint a Personal Ombudsmen. This individual holds an independent position in social services and supports a disabled individual in the case of making a decision. This prevents unwanted decisions being made for them. It's recommended that Sweden replace all forms of substituted decision-making with supported decision-making, so to fully comply with Article 12 of the CRPD (Convention on the Rights of Persons with Disabilities).
What are the issues?
As in many countries, unemployment amongst disabled people in Sweden remains high. In fact, only 58% of those with 'reduced capacity to work' were employed, compared to 79% of the general population. In one case, in October 2017, the Swedish Court ruled that a deaf man could be denied employment as a lecturer as the cost of translating his lecture from sign-language would be too great. Incidences like this are affecting the employment rate of the disabled.
Due to a decrease in funding, state-funded personal assistance has decreased. This must be monitored to ensure that access to education and employment is not affected. It's also important that those who need personal assistance are still getting the help that they need.
Germany
In Germany, around 10.2 million people (more than 10% of the population) live with some form of disability. Out of these, 7.5 million are categorised as 'seriously disabled'. What does the system look like in Germany?
What's good about the system?
To improve access to justice for people with hearing or speech impairments, Germany created an amendment that allows the use of communication aids for the entirety of legal proceedings. Before this, communication aid was available for the entirety of criminal proceedings but only during the trial itself in civil and administrative proceedings.
There are now improved counselling centres around the country. These offer advice on disability rights and provide information on how to get into the labour market to decrease the employment gap between disabled and non-disabled individuals.
Germany has introduced the Federal Participation Act. This means that a disabled individual must complete only one application to apply for a range of services. Cooperation between the service providers is controlled. This prevents long delays and unnecessary repeat evaluations.
What are the issues?
Although improvements have been made, Germany is still considered to be institutionalised. Despite the introduction of the Federal Participation Act, there is still opportunity for administrative figures to say that it is too expensive to fund a disabled individual in the community and it'd be best if they were moved to an institution.
Canada
The number of physically disabled Canadians is set to grow at twice the rate of Canada's total population over the next 12 years — how prepared is the country?
What's good about the system?
Canada brought the Marrakesh Treaty to Facilitate Access to Published Works for Persons Who Are Blind, Visually Impaired to Otherwise Print Disabled into force in September 2016. This requires a standard set of limitations and exceptions to copyright rules to be created. It is designed to make available published work to VIP (visually impaired and otherwise print disabled) individuals.
How could it improve?
Canada still preserves substitute decision making where often the decision is made for a disabled individual without their input. This could be improved to increase inclusion and independence amongst disabled individuals.
As in many countries, intersectional discrimination is a large issue. It has been recommended that Canada improve their legislation and public policies to protect the rights of individuals with disabilities who are also part of the LGBTI (lesbian, gay, bisexual, transgender, and intersex) community.
As medically assisted death is legal in Canada, there is some concern surrounding disabled people taking this option. It has been advised that Canada ensures that disabled people who seek an assisted death have alternatives through good palliative care, support, home care and other social measures.
Canada is also lacking when it comes to gathering data and information on their disabled population. In fact, the Government of Canada has not collected data on disabled children since 2006 and there is little information about indigenous persons with disabilities, despite them being one of the most marginalized populations.
As we can see, disability systems vary across the world. Of course, there are hundreds of other countries that have improved and need to develop their disability rights. This article provides just a small snapshot of what is going on.
There are still many improvements to be made, and with an ageing population, we are expecting disability figures to rise. Will disabled and non-disabled individuals eventually be fully inclusive in one community?
This research was gathered by Acorn Stairlifts, retailers of stairlifts.
Sources
https://www.gov.uk/browse/disabilities/rights
https://www.gov.uk/definition-of-disability-under-equality-act-2010
https://www.equalityhumanrights.com/sites/default/files/un-crpd-report-how-is-uk-performing-on-disability-rights-interactive.pdf
https://www.bustle.com/articles/201341-disability-issues-everyone-should-consider-urgent-in-2017
https://rm.coe.int/commdh-2018-4-report-on-the-visit-to-sweden-from-2-to-6-october-2017-b/16807893f8
https://www.loc.gov/law/foreign-news/article/germany-new-law-allows-broadcasting-and-recording-of-court-proceedings/
https://www.loc.gov/law/foreign-news/article/sweden-court-rules-accommodating-deaf-professor-would-place-disproportional-burden-on-state-employer/
https://sweden.se/society/swedens-disability-policy/
https://www.loc.gov/law/foreign-news/article/germany-act-to-strengthen-the-disableds-participation-in-society-enters-into-force/
https://www.dw.com/en/activists-angry-as-germany-passes-contentious-disability-law/a-36606791
https://rightsofchildren.ca/monitoring/children-with-disabilities-recommendations-for-canada/attachment/disabilities-canada-concluding-observations/
https://www.wipo.int/treaties/en/ip/marrakesh/summary_marrakesh.html
https://globalnews.ca/news/4043721/canada-gdp-disability-access/