It was after seeing a local news story in Toronto one morning that Newmarket entrepreneur John Vickers decided to follow up on a long held idea. The story concerned a local tragedy from the previous evening where within a period of four and a half hours in dark, wet conditions, 17 area pedestrians were struck by vehicles in crashes around the GTA.
"When you consider many victims suffer life long dehabilitating injuries from these collisions, it really is horrific to see so many community citizens affected" says Vickers.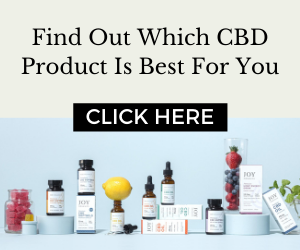 A recent Wall Street Journal report highlights that pedestrian crashes are now at a 30 year high with no signs of slowing down. What attributes to these growing collisions? A US governors safety review shows a perfect storm of issues coming together, from the growing predominance of SUVs limiting upclose vision, cell phone use as well as an increasing lack of situational awareness by pedestrians themselves just to name a few.
Vickers says on further investigation, he discovered that a majority of victims were over the age of 55 and that most of these crashes occurred in early twilight or evening hours at crosswalks when driver visibility was reduced due low light conditions. He also found that when it was raining at such locations, they tended to spike due to the further deterioration of a driver's vision, as was the case during that tragic evening in Toronto.  A survey done by the Insurance Corporation of British Columbia found that in such situations, 9 in 10 drivers worried about hitting pedestrians and that 8 in 10 pedestrians did not feel safe.
"This is a story in most cases about pedestrians not being seen by drivers", Vickers states adding he had a long-held idea about a life safety umbrella that would address these most dangerous of crosswalk conditions and decided to bring his vision into a reality.  After an extensive process of prototypes and working on various materials with an overseas manufacturer, his LifeLight Umbrella invention (billed as the world's first collapsible umbrella built exclusively for pedestrian life safety) was introduced to the marketplace early this year.
"The market response was really humbling", says Vickers.  At launch, LifeLight Umbrella was featured on major media in Canada along with ABC and NBC affiliates down in the US.  He has had orders from Los Angeles to Newfoundland and sales are growing weekly.  "I think people just seem to appreciate a somewhat simple idea that arrives and can so positively impact public safety".
Apart from collapsing down to a mere 38 centimeters, among its many features LifeLight Umbrella offers a flashing LED light on top of the canopy (controlled by an on-off switch on the umbrellas handle), two layers of high visibility reflective trim encircle the canopy (enabling you to be seen up to 140 metres away at 50km vehicle speed), a high powered LED flashlight built into the umbrella handle to shine down and light up your lower extremities and the ground before you and a wind venting system that allows winds to escape out the top of the umbrella so users don't have to worry about their umbrella canopy collapsing outwards while crossing streets in blustery conditions.
Vickers is no stranger to the protection business.  Starting out in Miramichi, N.B., he has spent over thirty years in electronic protection – smart home industry and most recently, delivered Bell Canada's Smart Home field sales program operations in both Ontario and Quebec before taking the dive to become the founder of LifeLight Umbrella last fall.
"I come from an extended family of security and law enforcement in New Brunswick but back in the 70's, if you were colourblind you didn't get too far in that regard as was my case", he chuckles. His older brother Kevin Vickers, who spent almost thirty years in the RCMP, became well known to many Canadians following his heroic actions as Sergeant At Arms in the House of Commons in October of 2014 when the institution was attacked by a gun wielding assailant.
John Vickers's LifeLight Umbrella can be yours at https://www.lifelightumbrella.ca at $44.95 with $10.00 shipping.  It comes with a one-year full replacement limited warranty and also makes a great gift for loved ones.